Palladium:

$2,162.00
$98.00
Bitcoin:

$23,856.42
$608.60
Ethereum:

$1,770.99
$66.32
Canadian Dollar:

$0.78
$0.01
Australian Dollar:

$0.70
$0.01
Greysheet: GOLDBERG SALE LOADED WITH EXCITING COPPER
The Ira & Larry Goldberg Pre-Long Beach sale kicks off February 12th and runs through the 15th, with more than 3,500 lots of U.S. and foreign coins to be sold. This
The Ira & Larry Goldberg Pre-Long Beach sale kicks off February 12th and runs through the 15th, with more than 3,500 lots of U.S. and foreign coins to be sold. This sale features numerous significant consignments of named collections of early copper. The Haig Koshkarian "Red Book" set of large cents of 1793 to 1857 consists of 150 coins, and includes two AU Chain cents, Sheldon S-3 (PCGS AU53) and S-4 (PCGS AU50), a significant achievement. To our eye, the most attractive coin is a 1794, Head of '94 graded PCGS/CAC MS63BN. Koshkarian coins are followed by the Tom Reynolds Collection, Part 2, consisting of large cents from 1794 to 1814. Just like Reynolds Part 1, every coin is high grade, with nothing below Extra Fine except for a few rare die states. While there are many solid coins here, two that stand out from an eye appeal perspective are a 1798 Small 8, graded PCGS MS62BN and an 1803 Small Date, Large Fraction graded PCGS/CAC MS65BN. The sale continues with the Chuck Heck Collection of 1794 Large Cents consisting of 103 coins-not just 59 die varieties, but also die states. This collection is being sold uncertified (raw), which should delight old-school collectors. The Pierre Fricke Color Set Collection is a very interesting project, built to display the many shades of color that one can find on early copper, in a variety of grades. Finally, the Dr. Bruce Tucker Collection of large cents from 1816-1857 includes many mint state pieces that will appeal to those currently building late date sets.
FOMC SETS CLIMATE FOR STRONGER METALS PRICES
On February 1, the first Federal Reserve Open Market Committee held their first meeting under President Trump, with most observers expecting the FOMC to send a clear signal that they would raise the benchmark interest rate in March. However, the committee surprised everyone and didn't signal a rate increase, causing uncertainly in the market and leaving asset managers confused. The prior consensus was that the Fed would raise rates three times during 2017, but it is now looking more likely that there may be only two rate hikes, with the first one coming in June. This is very influential in how investors view long-term market activity and these views become priced in to the market, which in turn drive price activity in everything from bonds to precious metals. Since the last interest rate hike in mid-December, gold is the best performing asset, up 3.5%, while the DJIA is down .42% and 30 year Treasuries are flat. Practically speaking, the conditions are right for gold and silver to trend further upwards, especially in light of the recently weakening dollar.
THIS WEEK'S MARKET
Gold Type:
Generic gold is a mixed bag this week, with plus signs outnumbering minus signs. The MS62 grade level is by far the most active. Bids for CAC coins are steady. One interesting tidbit in the world of U.S. gold is an 1848 "CAL" quarter eagle sold in Germany by Kunker. The coin was uncertified and graded Very Fine / Extra Fine and the hammer price was 32,000 Euro, or $41,327 with the buyer's premium.
Peace dollars:
Fresh higher bids for some dates in high grade.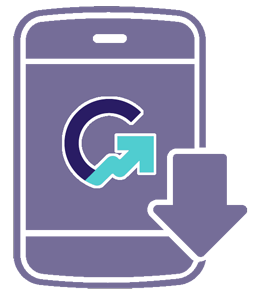 Download the Greysheet app for access to pricing, news, events and your subscriptions.
Subscribe Now.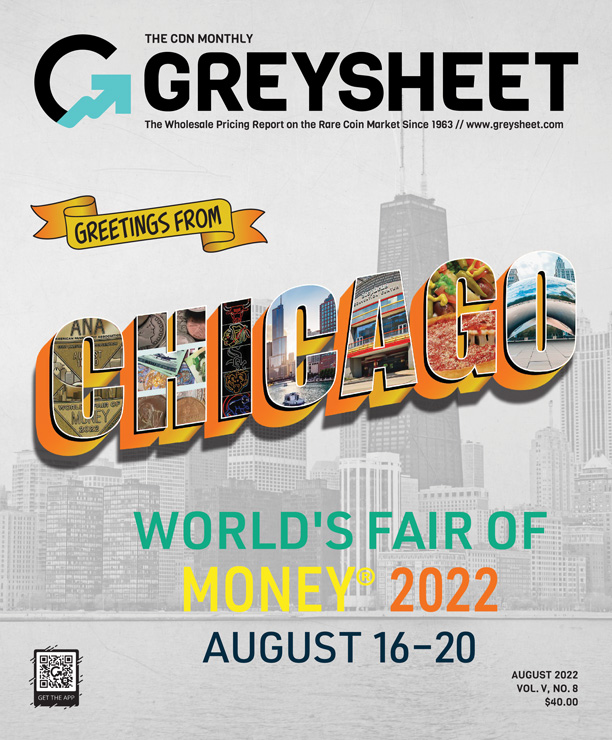 Subscribe to Monthly Greysheet for the industry's most respected pricing and to read more articles just like this.
Visit these great CDN Sponsors
---