Bitcoin:

$27,180.77
$23.37
Ethereum:

$1,902.67
$2.62
Greysheet: NEW PRICING FORMAT FOR GOLD TYPE PRICING
This week we are excited to announce the addition of new pricing for our gold type coins chart on page 2. Due to overwhelming demand from readers and private discussion
This week we are excited to announce the addition of new pricing for our gold type coins chart on page 2. Due to overwhelming demand from readers and private discussions with major market makers, we have taken the step of separating bid prices for CAC and non-CAC gold type coins in grades MS63 and higher. There are numerous benefits to splitting these values apart for our readers.
The primary reason – which guides all of what we do at CDN Publishing – is to provide the most accurate and meaningful information possible to you. We are the only pricing guide to offer both data points together and if you participate in this area, you will need this information.
Although we had made it clear for many months that both the Greysheet and Bluesheet were necessary to obtain a full picture of the market, we found many users were unaware of the large spreads that can exist within the same grade for a given coin. We have resisted publishing these numbers together, mostly over concerns that too many data points will create confusion.
Our new pricing chart shows prices for CAC and non-CAC coins side by side so that the spread is quickly discernible. We feel that the current multi-tier generic market deems it necessary to price gold type in this way.
Publishing prices in this manner is a real-world test and, while we do not have specific plans to expand this coverage in to other series at this time, we may do so depending on specific feedback from our subscribers and the marketplace. As always, we hope to hear from you. Send us an email at editor@greysheet.com with your opinion.
THIS WEEKS MARKET
Type Coins: Our work on the upcoming Quarterly I issue has produced a lot of activity for type coins. Large cents, early half dimes and dimes, and quarters all show extensive updates. The cent types of 1793 have been thoroughly reviewed. High grade Liberty Seated half dimes, dimes, and quarter lose a bit of ground. Interestingly we found the populations on these coins, especially in MS65 and MS66, have increased and have diluted the overall quality pool.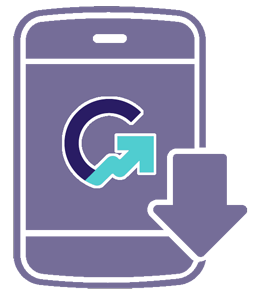 Download the Greysheet app for access to pricing, news, events and your subscriptions.
Subscribe Now.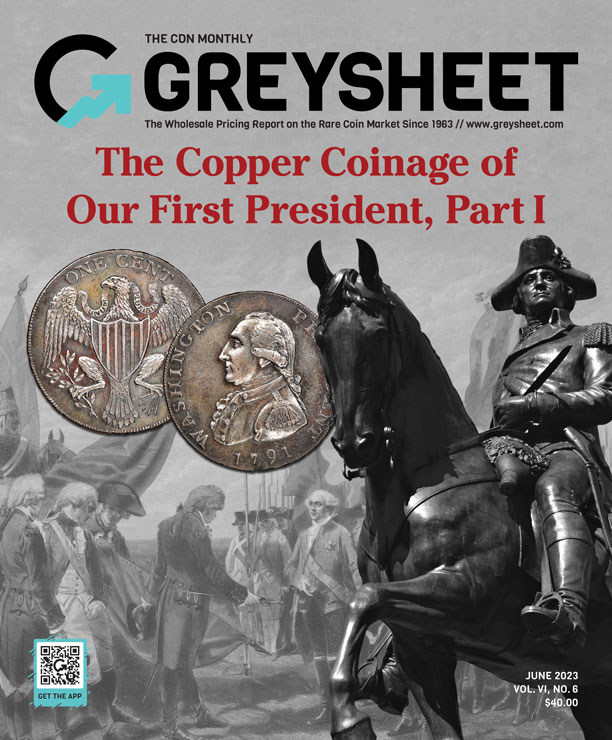 Subscribe to Monthly Greysheet for the industry's most respected pricing and to read more articles just like this.
Visit these great CDN Sponsors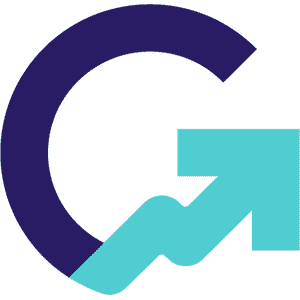 The trusted name in numismatic pricing since 1963, CDN Publishing is home to important industry reference and price guides, including the Greysheet, Greensheet, CPG Rare Coin Market Review, and the CAC Rare Coin Market Review, and the Banknote Book. Located in Virginia Beach, you can find out more at www.greysheet.com, or call 757-655-1056.
---