Palladium:

$2,156.00
$92.00
Bitcoin:

$23,813.49
$565.67
Ethereum:

$1,779.18
$74.51
Canadian Dollar:

$0.78
$0.01
Australian Dollar:

$0.70
$0.01
BLUESHEET: GSA MARKET TAKES A HIT
Carson City GSA silver dollars have long been a very popular item in the rare coin market. Their unique story of being forgotten for many years, only to be found, packa
Carson City GSA silver dollars have long been a very popular item in the rare coin market. Their unique story of being forgotten for many years, only to be fo
und, packaged, and marketed by the United States government provides convenient selling points for marketers, as well. It is also helpful that they mostly come well struck, untoned (white and frosty) with nice eye appeal, so the grading of GSA dollars is straightforward. When the third-party grading services began certifying the coins (now dominated by NGC) in the sealed GSA holder, the market was further boosted. Pricing of uncertified examples of the three common dates-1882-CC, 1883-CC, and 1884-CC-has been stable, trading in the $180 to $200 range for quite a long time. A shift has occurred lately and Dillon Gage, long a primary market-maker in GSA dollars, has recently posted sell messages on the dealer trading networks at levels far below recent bid levels.
Based on this offering data and other anecdotal evidence, the market for GSA dollars has clearly come down significantly in areas and you will find adjusted levels in this week's Bluesheet. Please review the new levels carefully. The steepest drops are found in the MS65 and MS66 grades. While some of the declines are severe, we are compelled to reflect the actual market, even when the news is bad. Inaccurate, or slow- trending of downward prices only hurts the market in the long run. Needless to say, we will be closely following this market to track its direction in the coming months, and looking for feedback from our readers.
A couple things can be deduced from recent activity. First, there is an oversupply of these coins on the market. Second, there are fewer, or no, sales programs promoting these coins to new buyers at the moment. The surplus in supply could also be attributed to large collections or hoards appearing on the market. Heritage, for example, sold a large quantity of CC GSA dollars last year from the Lenny Reiner collection, although this wasn't enough to account entirely for the current supply levels.
AN OPPORTUNITY FOR BUYERS
A contrarian perspective on the GSA market is that current price and supply levels represent an ideal time for astute buyers to load up. GSA's have long been a darling segment of the Morgan dollar market and lower prices are sure to be short lived. John Albanese, of CAC, tells us that "he loves GSA Morgans in particular because of their natural freshness and originality." For a short time, CAC stopped reviewing GSA-holdered dollars for stickering, but CAC is back to reviewing them. Albanese advises to keep in mind that "the CAC [population] reports don't show a differentiation for GSA holder, or not."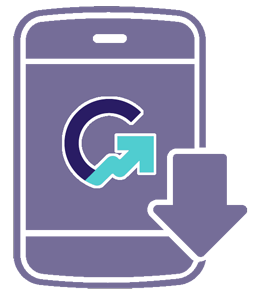 Download the Greysheet app for access to pricing, news, events and your subscriptions.
Subscribe Now.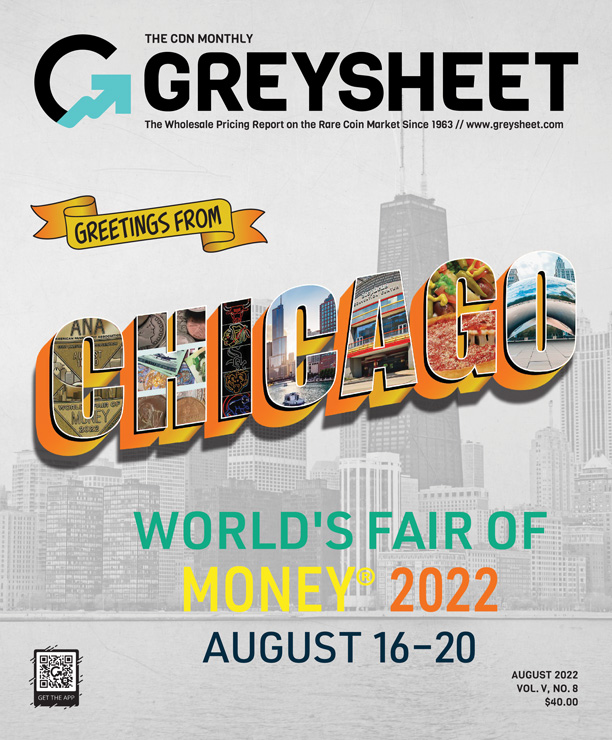 Subscribe to Monthly Greysheet for the industry's most respected pricing and to read more articles just like this.
Visit these great CDN Sponsors
---