Platinum:

$1,033.00
$1.00
Palladium:

$1,437.00
$1.00
Bitcoin:

$27,861.53
$70.59
Ethereum:

$1,907.27
$7.37
How to Buy Gold Coins for Profit
If you know how to buy gold coins you can use them to diversify your investment portfolio. Know the difference between gold bullion and gold coins and how to purchase them.
Knowing how to buy gold coins can provide you with an opportunity to diversify your investment portfolio and the ability to build a collection of gold coins that you can enjoy. There are many different ways to own gold, and it can get quite confusing. This article will help you understand the variety of options that are available and different ways of how you can buy gold coins. I am not an investment advisor, but this article will help your answer your questions on how to buy gold coins.
Gold Bullion Bars and Ingots
When most people think of gold, they think of large gold bars stored in vaults deep below the surface of the earth. In fact, gold bars come in many different shapes and sizes in order to meet the needs of different investors.
Gold bullion bars are sold by the troy ounce and come in common sizes of 1 troy ounce, 10 troy ounces, 100 troy ounces, 1 kilogram, or larger-sized gold bars. Most gold dealers will sell these bars for a percentage over the spot price of gold. The smaller the bar, the larger the percentage, or premium, you will pay. This form of gold is usually purchased by people or corporations looking to make investments solely based on the price of gold.
Bullion Gold Coins
Countries and private entities also produce gold bullion in a round shape that resembles a coin. Some of them look like coins, but they are not coins since they do not carry a monetary value. Others are considered coins but derive their value from their precious metal content and are not intended for common circulation with in a country's economy.
Gold bullion coins come in sizes starting as small as 1/25 troy ounce, 1/10 troy ounce,1/4 troy ounce, 1/2 troy ounce, one troy ounce and as large as five troy ounce sizes. Some gigantic novelty gold coins have been made that weigh up to one troy ton of gold.
For the small investor that is not looking to purchase gold that has numismatic value, gold bullion coins issued by a major country or respected private entity would be the ideal choice. These include U.S. Gold Eagles, U.S. Gold Buffaloes, South African Krugerrands, Canadian Gold Maple Leafs, and Austrian Philharmonic gold bullion coins. There are a variety of sizes that can be purchased for a reasonable premium over the spot price of gold.
Common U.S. Gold Coins (Pre-1933)
Another way to invest in gold is to buy United States gold coins that were minted in 1933 or before. Up until 1933, gold coins circulated freely in the U.S. economy until President Franklin D. Roosevelt recalled all gold coins except those with numismatic value. Fortunately, many people did not turn in their gold coins, and they are available today to collectors for not much more money than their gold content.
For example, an 1879 $20 Liberty gold coin minted in Philadelphia has 0.9675 Troy ounces of pure gold or AGW. If gold is $1,800 per troy ounce, then there is $1,790 worth of pure gold and it. As of this writing, an average circulated example is currently selling for approximately $1,865. This is a premium of $75 (or approximately 4%) over the spot price of gold. You can buy common U.S. gold coins that have a face value of $1, $2.50, $3.00, $5.00, $10.00, and $20.00.
Modern U.S. Commemorative Gold Coins
In 1982 the U.S. mint resumed its commemorative coin program. In 1984 a gold coin that commemorated the Games of the XXIII Olympiad in Los Angeles was minted. This was the first U.S. gold coin minted in the United States since 1933. Unlike the common U.S. gold coins described above, these are not intended for circulation and carry a high numismatic premium. In other words, expect to pay a high premium over the spot price of gold that is contained within the coin. The United States mint continues to make commemorative gold coins, and you can purchase them directly from The United States Mint.
Foreign Gold Coins
Knowing how to buy gold coins can also turn up some unexpected values. There are many gold coins that also circulated in foreign countries over the years. Depending upon the gold content of the coin, available supply and collector demand, prices can vary dramatically. Examples of these coins include Mexico 2 Pesos, Mexico 50 Pesos, Switzerland 20 Francs, Britain 5 Pound, and Austria 100 Corona. Before you buy these coins, consult a book on foreign coins to determine the gold content and current market values.
Rare U.S. Gold Coins
If you are unsure of how to buy gold coins, this is one area where you do not want to begin. Quite a few U.S. gold coins have very low mintages and high collector demand. This leads to very high numismatic premiums over and above the intrinsic value of the gold contained within the coin. For example, the same 1879 $20 liberty gold coin (mentioned above) minted in New Orleans (1879-O) has a market value of over $50,000 in average circulated condition. And has the same 0.9675 troy ounces of gold as the one minted in Philadelphia.
Selecting a Coin Dealer
Since your knowledge of how to buy gold coins has increased, it is now time to choose a coin dealer to purchase your gold coins from. Finding an honest coin dealer is as simple as looking for five key traits: experience, business size, reputation, ethics and guaranty. Also, ask about any restrictions such as minimum amounts, accepted forms of payment (cash, bank wire transfer, cashier's checks, personal check, company check, credit card, etc.), and when you will take possession of your gold coins.
Purchasing Online
Purchasing gold coins online is another viable option. However, there are many unscrupulous coin dealers and thieves looking to take your money. My trusted online dealers are based on sales volume, quality of service, selection of products, and reputation.
Types of Dealers to Stay Away from
There are many untrustworthy individuals that will give you advice on how to buy gold coins and sell them to you at the same time. Stay away from the following types of coin dealers;
Online dealers selling at "big discounts"
Jewelry stores
Television advertisements and programs
Pawnshops
Craigslist ads
Any dealer that only has an e-mail address and no physical store
Any online dealer wants cash or bank wire transfers only.
Price of Gold
The price of gold changes by the minute and is influenced by many factors that are well beyond the scope of this article. Gold is priced internationally in U.S. dollars per troy ounce (which equals approximately 31.1035 grams). The current spot price of gold is available on the Internet through many websites including Greysheet.com and their smartphone app.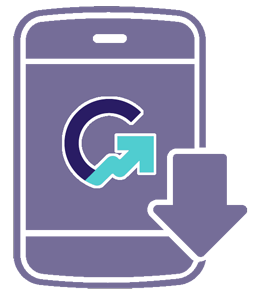 Download the Greysheet app for access to pricing, news, events and your subscriptions.
Subscribe Now.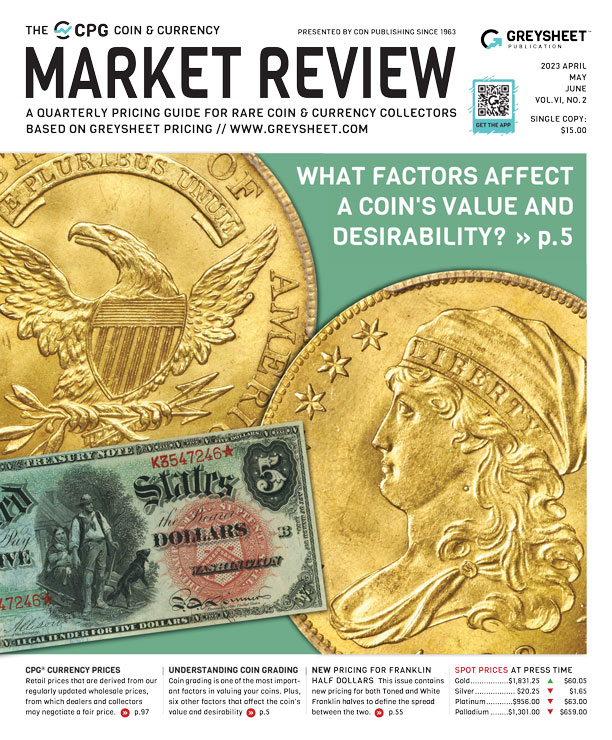 Subscribe to CPG© Coin & Currency Market Review for the industry's most respected pricing and to read more articles just like this.
Visit these great CDN Sponsors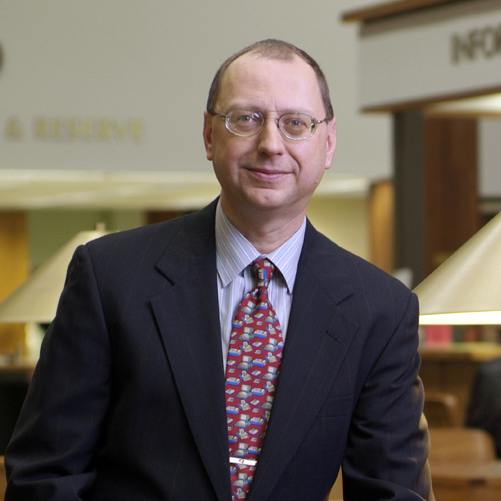 James Bucki is a coin collector, part-time coin dealer, and professional numismatic writer. James has been educated by some of the leading professionals in the coin collecting industry. He has received national recognition for outstanding coin collections and has won various awards for his coin exhibits at coin shows.
---