Platinum:

$1,023.00
$15.00
Palladium:

$1,674.50
$6.00
Bitcoin:

$23,530.67
$339.90
Ethereum:

$1,641.88
$30.13
Incredible '22 FUN Auction, Part 1: General Remarks & Collector Reactions
The prices realized for more than a few U.S. coins and patterns in the 2022 Heritage FUN Auction were incredibly high, very strong to extremely strong or beyond! Many other coins did not fare quite as well. The purpose of this series of discussions is to analyze the auction results of various coins, while evaluating the Simpson VII and Platinum Night sessions in the context of increases in market levels during 2021 and collecting trends in 2022.
The prices realized for more than a few U.S. coins and patterns in the 2022 Heritage FUN Auction were incredibly high, very strong to extremely strong or beyond! Many other coins did not fare quite as well. The purpose of this series of discussions is to analyze the auction results of various coins, while evaluating the Simpson VII and Platinum Night sessions in the context of increases in market levels during 2021 and collecting trends in 2022.
Here in the first part, general remarks are put forth and statements by collector-participants about the FUN auction are emphasized. Their reactions are especially meaningful as they have been leading collectors for years. They are factors in the determination of market levels and collecting trends.
Although this was the official FUN Convention auction, and the coins were brought to the FUN Convention in Orlando so collectors and dealers could examine them there, the auction sessions were postponed for reasons relating to COVID and were held the following week at the Heritage headquarters in Dallas County, near the DFW airport. The Simpson VII session on January 13 and the Platinum Night session on January 14 were parts of the Winter 2022 FUN auction event, which consisted of many sessions.
The focus of this series about the FUN auction is on relatively rare and/or relatively expensive U.S. coins. Nevertheless, I am not ignoring low to modestly priced coins. Markets for these will be topics of future discussions, and have been addressed in many of my recently published collecting guides. Traditionally, however, the Winter FUN and Summer ANA auctions showcase especially important rarities and condition rarities, many of which are famous or newsworthy for other reasons. Expensive and inexpensive classic U.S. coins are parts of the culture of coin collecting.
Reactions were mixed from collector-participants in the Simpson and Platinum Night sessions on Jan. 13th and 14th, respectively. All the collectors quoted here are people who I have known for a long time, and communicated with in depth. Moreover, they have all seriously participated in many Heritage Platinum Night sessions and Stack's Bowers Rarities Night sessions in the past. They have all bid in many other events, too, including sales by the Goldbergs and GreatCollections. In addition, they have all built exemplary sets. I am certain that they are all leading collectors of classic U.S. coins.
A collector from Pennsylvania was startled by a large number of the prices realized. In the past, he has not hesitated to pay strong prices for five figure coins that he desires.
Mr. Pennsylvania bought a few coins in this FUN auction. He had hoped to buy many more. "The prices were mostly nuts," he declared. "Who knows, however, if they will stick. There are a handful of people who want the best and pay far too much, seems dumb!"
Although Mr. Pennsylvania is not one of my clients, I did analyze the PCGS graded MS64+ 1801 eagle, with a CAC sticker, for a client. Before the auction, I concluded that a fair collector price would have been $210,000 and a very strong price would have been $250,000 for this 1801 $10 gold coin. It realized $432,000.
This Pennsylvania collector revealed that he would have "liked the 1801 $10 at $232k not $432k!" Regarding market levels, his thinking was consistent with my analysis though Mr. Pennsylvania was never informed of my analysis.
"Yes, there are new people not coin people who are buying many top coins," Mr. Pennsylvania responded after I queried him about new participants in coin markets. "What does that mean? No idea, but as with most other things like high flying stocks, NFTs, and Crypto, they all fall," Mr. Pennsylvania declared.
Mr. Resolute disagrees with the perspective of Mr. Pennsylvania. I doubt that they have ever met. For simplicity and clarity, I refer here to the owner of the Resolute Americana Collection as Mr. Resolute, which is not his real name. Unless a quoted collector specifically says that he wishes for his name to be mentioned, I will not connect his name to quoted remarks that I prompted.
The Resolute Americana Collection features early American coins, patterns and medals that are rare and historically important, plus some related European and Latin American issues. Parts of his collection are listed in the NGC registry.
Mr. Resolute has extensive contacts with other collectors and influential people in the coin business. He finds that "the market is expanding by the attraction of new participants and a reinvigoration of interest by those who have participated in the past."
In response to my question about whether people outside of the coin community have recently been spending substantial sums on coins, Mr. Resolute replied, "Yes, there has been an expanded interest and this was on show last year at the January 2021 FUN auction, when a new entrant to the field acquired the Brasher doubloon and the associated coins. I have direct knowledge of new participants who have expressed interest in some of my rarities, including 1792 mint pattern issues. There have also been credible discussions about new participants building early federal gold sets."
Mr. Resolute suggested that editors and players in the field are not keeping up with increases in market levels. "When a market is experiencing a change upwards in its valuation dynamics, as I believe the coin market is doing so currently, many of the experts, who have extensive price history knowledge, are slow to make the adjustment to the new price trends. This I saw on display during the Pogue Collection auctions in 2015 by Stack's-Bowers with Sotheby's." In Mr. Resolute's opinion, some major bidders and analysts in 2015, including me, did not fully perceive that many early gold coins had substantially risen in value.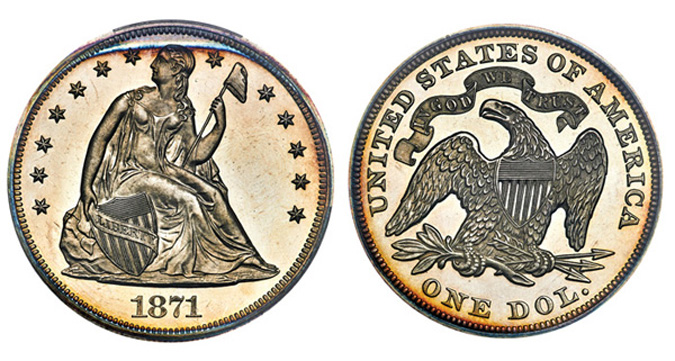 Mr. Resolute "viewed the results of the latest FUN auction as considerably stronger than similar auctions in 2021. The numismatic market is gaining a wider interest from those who would like to diversify their capital to alternative forms of hard assets. 2021 was, in my opinion, a loud starting gun as to what was to come. The latest auction results confirm that the market is getting decidedly stronger and likely to attract even more attention and buying. As stocks become more volatile, along with the financial environment, hard assets, including rare coins, will be viewed as a refuge from the chaos," concluded Mr. Resolute.
The views of a leading collector from Indiana are markedly different from those of Mr. Resolute. In the Simpson and Platinum Night sessions in the FUN auction, "prices went through the roof across the board," Mr. Indiana declared. "I bought a few things, but I had to overpay to do it."
There must have been new buyers in the January 2022 auction. "I cannot see existing collectors all the sudden deciding to pay 50% more in January 2022 than they were willing to pay in the middle of 2021," Mr. Indiana stated.
"I tried to buy the Proof 1871 silver dollar, and it went for twice as much as I was willing to pay," Mr. Indiana reported. He was referring to the Simpson Collection, CAC approved, PCGS certified Proof-67 1871 Liberty Seated silver dollar, which realized $144,000.
Before the auction, the CPG® medium retail price estimate for a CAC-approved Proof-67 DCAM 1871 silver dollar was $84,000. In my view, this number was very much accurate, which really relates to just this specific coin, as it was a PCGS and CAC top pop, the only Proof-67 Deep Cameo 1871 silver dollar that was PCGS certified.
Generally, Mr. Indiana finds that "coins are more popular than ever. People who are not really collectors are coming into the market for diversification, which is wrong in my opinion. To look at collectibles purely as an investment is probably not a good idea," stated this long-term collector from Indiana who has actively participated in innumerable coin auctions.
A long-term collector from the Chicago area found the Simpson and Platinum Night sessions to be successful, yet not really in a different dimension. Mr. Chicago has built more than a few exceptional sets, especially of U.S. gold series.
Mr. Chicago "thought the prices overall were strong on average. I wasn't surprised by this as the overall quality of the offering won't be repeated soon.
"There were some amazing prices realized on a few pieces, the most notable to me was the 1795 Nine Leaves eagle that went for $3.36 million," Mr. Chicago noted. "That same coin sold for less than $1.1 million six years ago! Not sure who was bidding, but it simply couldn't be a legacy collector. Perhaps one of the newly very rich who are also driving up prices in other hard collectible areas," Mr. Chicago wondered.
"Prices for Proof gold were very strong to extremely strong, especially for the $10's and $20's," Mr. Chicago added. "This continues and accelerates a trend that has been slowly building for a long time. These gold Proofs in the Simpson session were all among the finest known for their dates," Mr. Chicago emphasized.
Mr. Chicago "didn't think the prices realized for the top pop Gold Dollars were too out of line. There is clearly a substantial premium for any piece that is a top pop especially if it is alone there."
Mr. Chicago predicted "a continuation in the trend of extremely high hammers for special coins, like the 1795 Nine Leaves eagle. This trend continues to drive the market at the very high end," Mr. Chicago maintained.
While the magnitude of the strength of the prices realized in the January 2022 FUN auction could be debated, the results are consistent with my earlier conclusions that markets for rare business strike U.S. gold coins of higher than average quality for their respective issues, and markets for gold condition rarities, boomed in 2021, in terms of both price increases and trading volume. Pre-1916 Proof U.S. gold coins rose in value during 2021, too, though not by as much.
The price performance of Proof U.S. gold coins in this auction will be a topic of a later part of this series. As Mr. Chicago and Mr. Pennsylvania communicated, many top pops brought very strong to extremely strong prices in this auction. Last year, I focused on this point in regard to the Simpson III session in February (https://tinyurl.com/TopPops2021).
Charles Link's collecting interests are different from those of Mr. Chicago and Mr. Philadelphia. He is a famous collector of pre-1840 American silver coins, though he also owns copper coins. Link bought one lot in the Simpson VII session on Jan. 13 and was a consignor of some of his duplicate silver coins to another session in the FUN auction.
Link found that "pre-1840 silver coins brought strong to very strong prices in the FUN auction, more so than they did in Heritage Platinum Night events and other pertinent auctions last year. While early gold coins were going up in value in 2021, markets for early silver coins lagged behind and have recently been moving upward. Prices for early American silver coins are already significantly higher in 2022," Link figured.
"The $1.74 million paid for the Simpson Collection 1796 quarter was a moon price, must be an auction record for a quarter," Charles Link exclaimed. "Not only gem quality bust silver coins have been selling for rising prices, lower uncirculated and XF to AU grade bust silver coins were bringing strong prices in the FUN auction and on the FUN bourse floor, higher than the prices the same coins would have sold for last year," Link determined.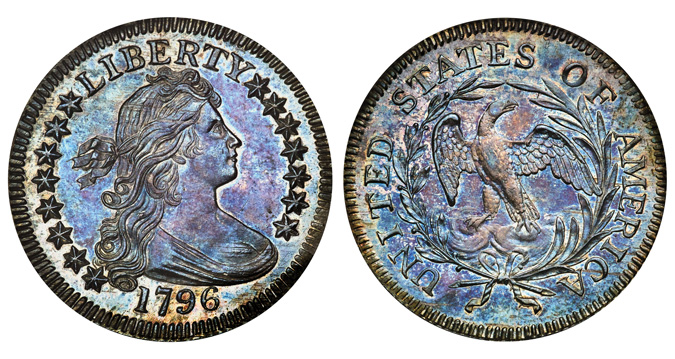 Although these leading collectors have deep insights, I wish to further analyze prices realized and market activity in various areas before expressing my own conclusions regarding this auction and market trends. Specific coins will be analyzed in part two. Indisputably, however, market levels in several areas of classic U.S. coins increased last year, and those increases are apparently being sustained or surpassed so far in 2022.
Curiously, and probably not coincidentally, a boom in rare British gold coins began late in 2020 and is continuing in 2022. Moreover, many rare gold coins from German speaking societies, especially those that are more than two centuries old, brought record breaking prices in 2021. Also, rare, vintage Chinese silver coins have fared extraordinarily well in public sales over the last year.
On January 13, the same day as the Simpson VII auction session and in the same building, Heritage auctioned three comic items for more than $1 million dollars each, two of which realized more than $3 million! Just one page of original comic art relating to a special Marvel issue in 1984, which featured several superheroes, brought $3,360,000.
Action Comics #1, which is dated June 1938, is probably the most famous comic book of all time. An original Action Comics #1, which was long ago stamped with an impression of a rocket ship by a young boy, realized $3,180,000. Back on Sept. 9, 2021, Heritage's auction record for a comic book was set when an Amazing Fantasy #15 (1962) comic book, which features Spider-Man, brought $3.6 million.
Although comic books and related original art are much different from coins, is it a coincidence that three million-dollar-plus items in an auction of comic books were sold the same day as five numismatic items realized more than $1.7 million each? I hypothesize that there has been a recent cultural shift in favor of collecting physical objects that are scarce, have an established base regarding popularity, and are easily portable.
While some buyers are seeking hedges against inflation or are pessimistic about the future of equities markets, my research thus far suggests that most current buyers regard collecting rare coins and/or other portable scarce items as a hobby. Are there more non-investing pure collectors than investors? Most buyers of expensive coins who I know are collectors who regard investment aspects as a secondary consideration.
Copyright 2022 Greg Reynolds
Insightful10@gmail.com
Photos courtesy of Heritage Auctions, HA.com.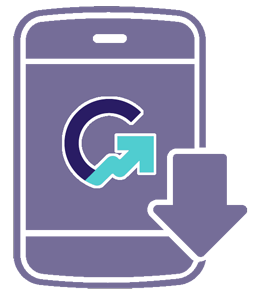 Download the Greysheet app for access to pricing, news, events and your subscriptions.
Visit these great CDN Sponsors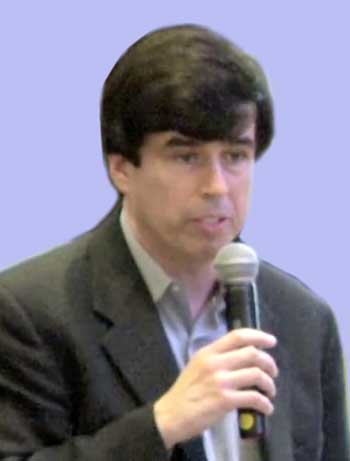 More than 750 of Greg Reynolds' articles about coins and related items have appeared in ten different publications. Reynolds has closely examined a tremendous number of rare, or conditionally rare, vintage U.S., British and Latin American coins. Furthermore, he has attended dozens of major coin auctions, including those of Eliasberg, Pittman, Newman, Gardner and Pogue Family. From the NLG, Reynolds has shared or won outright the annual award for 'Best All-Around Portfolio' a record seven times. Greg is available for private consultations and analyses, especially regarding rarities and auctions.
---