Bitcoin:

$28,533.76
$68.13
Ethereum:

$1,823.78
$6.59
Indisputable Finest Known 1794 Half Dollar Brings Record Price
Greg Reynolds reflects on the recent record price of the finest known 1794 half dollar and its relationship to other great rarities of early silver U.S. coins.
Neither PCGS nor NGC has ever graded a 1794 half dollar as high as MS65. The finest known Hayes-Noblet-Pogue-Simpson-O'Neal coin was PCGS graded MS64 when it realized $763,750 in the Pogue I sale on May 19, 2015, an auction by Stack's Bowers and Sotheby's in New York. Later, this same coin was upgraded by PCGS to MS64+ before it was auctioned by Heritage on January 20, 2021, for $870,000, as part of the Bob Simpson Collection. On January 12, 2023, it realized $1.8 million, as part of Jim O'Neal's collection of half dollars. Connoisseurs and early type coin enthusiasts may have been thinking that it was 'about time' that the finest known 1794 half brought a price that reflects its high degree of originality and extreme condition rarity.
Indeed, although many coins in the Pogue I sale on May 19, 2015, brought solid retail prices, the Hayes-Noblet-Pogue 1794 half dollar was not one of them. My interpretation of market trends then and comments by players that I heard before the auction suggested that this 1794 half would bring well over $1 million, possibly even $1.5 million on May 19, 2015.
Stack's Bowers had auctioned the Carter-Lustig-Knoxville-Contursi-Cardinal(Logies)-Morelan 1794 silver dollar for more than $10 million in January 2013. In January 2022, Ian Russell announced that GreatCollections purchased this 1794 silver dollar for $12 million and Ian later indicated to me that he resold it during that same month. In response to an inquiry of mine, John Albanese confirmed that he "sold the Carter-Morelan 1794 dollar for $12 million to GreatCollections during January 2022." This must be a record for a non-auction sale of a single coin.
Is the value of the Carter-Morelan 1794 silver dollar directly relevant to the value of the finest known 1794 half dollar? I devoted an article to the special characteristics of this silver dollar and no one is suggesting that the finest known 1794 half dollar should be worth even half as much. Even so, the $870,000 result for the finest known 1794 half dollar in the January 2021 FUN auction was around one-fourteenth (1/14) as much as the private sale of the Carter-Morelan 1794 silver dollar one year later.
It was stated in the Pogue I catalogue that the finest known 1794 half dollar, "throughout its history, has sold for roughly one-fifth of what the finest known 1794 dollar has brought. " This SBG cataloguer then provided examples of prices realized from past auctions for both coins, while referring to the already mentioned Carter-Morelan coin as the finest known 1794 silver dollar.
"In 2013, the finest known 1794 dollar found a new home at $10,016,875 in [the Stack's Bowers] January 2013 Americana sale. Today, in 2015, we expect the finest known 1794 half dollar to keep pace," this cataloguer declared. I take his statement to mean that a price in the range of $2 million was expected by some at SBG in May 2015 for the finest known 1794 half. On May 19, 2015, I would not have been surprised by an auction result between $1.5 million and $2 million.
A few months later, in the Pogue II sale on September 30, 2015, the Jimmy Hayes 1794 silver dollar, which is much different from the Carter-Morelan coin, realized almost $5 million. Around two years later, in August 2017, Stack's Bowers auctioned the Norweb pedigreed, PCGS graded MS64 1794 silver dollar for $2.82 million. In my opinion, the Norweb piece is not one of the four leading 1794 dollars. Is it very significant that the price realized for the finest known 1794 half in January 2021, $870,000, was less than one-third of the price realized for the Norweb 1794 silver dollar in 2017?
Although direct comparisons to market values for 1794 silver dollars are controversial, it should be clear that the values of other high-quality silver coins from the 1790s are related to the values of 1794 half dollars. This finest known, Pogue-Simpson coin is the only 1794 half that is CAC approved above AU58, and an extremely small number have been certified in the mint state range by any grading service.
During the same Pogue I sale, on May 19, 2015, when the finest known 1794 half realized $763,750, the third finest known 1796 quarter brought $1,527,500 and the finest known 1797 half dollar realized that same amount, $1,527,500. It is true that 1796 quarters and 1797 halves are extremely valuable as type coins for type sets. In contrast, collectors assembling type sets may easily choose a 1795 half rather than a 1794 half dollar. A 1795 half will tend to be much less expensive than a commensurable 1794 half and they are both of the same Flowing Hair design type.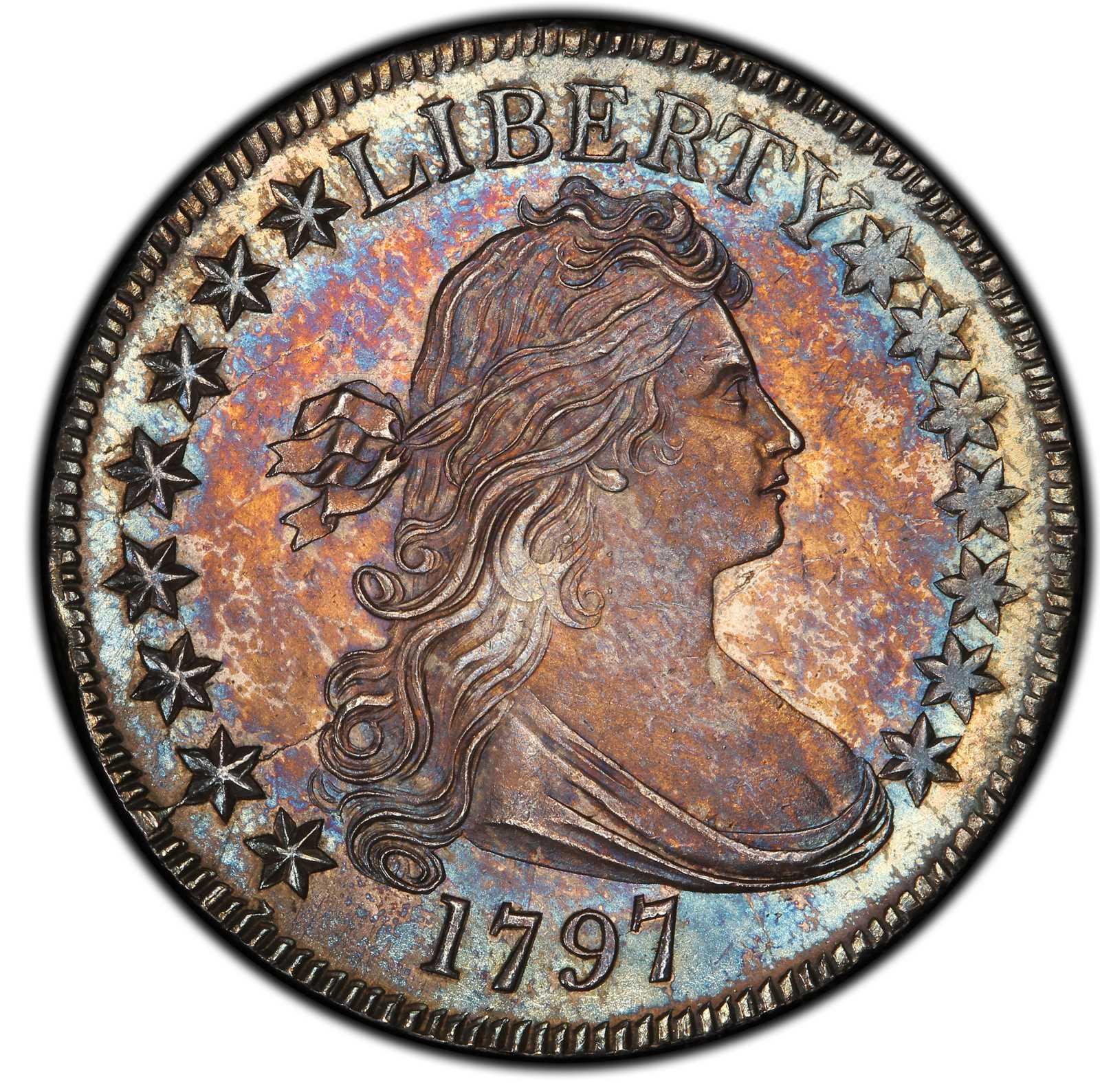 The The Brand-Curtis-Hepner-Rogers-Foxfire 1797 Half Dollar, PCGS MS66. Finest Known. (Image courtesy of Stack's Bowers Galleries)

Nevertheless, more than fifteen 1796 quarters have been certified as grading from MS64 to MS67, six of which have been approved by CAC. The finest known 1794 half dollar is the only 1794 half dollar to have been certified as grading MS64 or higher by any service, and is CAC approved. It is far more of a condition rarity than any 1796 quarters or 1796 to 1797 half dollars.

Since the middle of the 19th century, there have always been at least two active collectors seeking to complete sets of the finest or near-finest 18th century half dollars. In the context of type sets, a 1795 half is far from being a substitute for a 1794 half of equivalent quality and eye appeal, mostly because there is an aura surrounding the first issues of each denomination of U.S. coins. This is the major reason why Chain cents are so famous. Wreath cents are one-year type coins from 1793, too, yet most collectors would prefer a Chain cent.
There is something particularly exciting about the introduction of a new denomination. During the 1790s, the U.S. introduced a whole new system of coinage, which was dramatically different from the Spanish, French and British systems. The Spanish system was the most widely used around the world.
Jimmy Hayes, a legend in our own time, assembled a type set with coins from the first year of each respective design type. Hayes included the finest representatives of each design type that he could practically acquire, including the presently discussed, finest known 1794 half dollar. Many collectors in the past sought especially choice to gem quality representatives of each date in all series of early U.S. silver coins, including Louis Eliasberg, the Norweb family, F. C. C. Boyd, and George Earle.
In my view, the $1.8 million result for the finest known 1794 half on January 12, 2023, was a medium-retail price. The previous two prices realized were below market levels that prevailed in May 2015 and January 2021 respectively. One reason why auctions are exciting is that coins may bring wholesale, wholesale/retail border area, low-retail, medium-retail or high-retail prices. No one knows for certain what will happen in advance of a major coin auction, and bidders have fun playing the game.
Coin enthusiasts who have actually seen the Pogue-Simpson 1794 half dollar probably understand the idea of runaway bidding for this coin more so than people who just viewed pictures of it. Additionally, those of us who have examined most or all of the 1794 halves that have been certified as grading in the MS60 to MS63 range must have a strong impression of the exceptional characteristics of the finest known 1794 half.
The natural toning is wonderful. Most uncirculated, early U.S. silver coins have been dipped in acidic solutions, some repeatedly. Indeed, white or bright steel colors that stem from dipping are often seen. The relative originality of the finest known 1794 half is refreshing and very impressive.
On both sides, multiple shades of green and russet-gray dominant. Amid the dominate tones, patches and streaks of additional colors are evident, including a neat orange-russet hue.
There is some brown-russet toning on the reverse, which is very common on classic U.S. silver coins. The reverse glows, with more luster than is present on the obverse and really pleasing shades of green.
Ever since I was stunned by it in 2015, this has been one of my favorite half dollars. It is a national treasure.
Copyright ©2023 Greg Reynolds   
Insightful10@gmail.com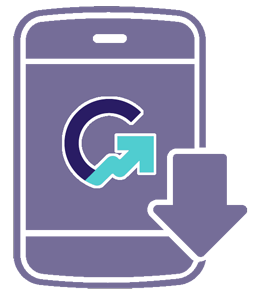 Download the Greysheet app for access to pricing, news, events and your subscriptions.
Subscribe Now.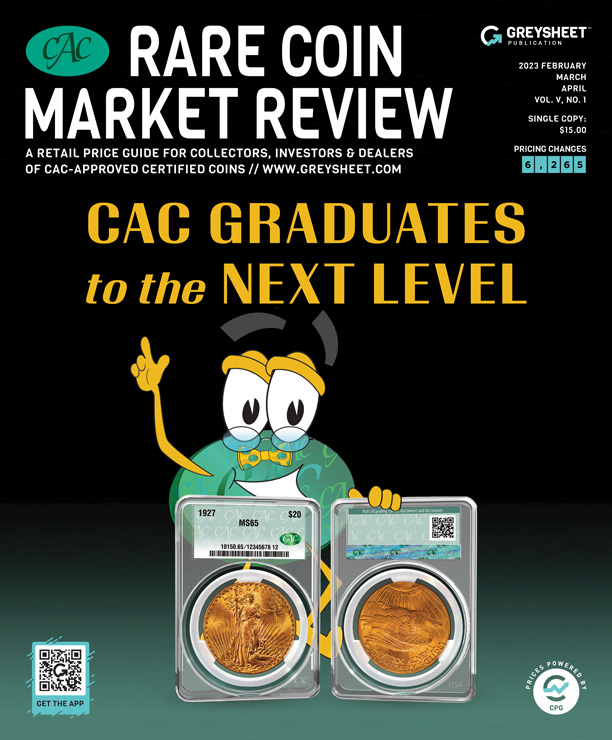 Subscribe to CAC Rare Coin Market Review for the industry's most respected pricing and to read more articles just like this.
Visit these great CDN Sponsors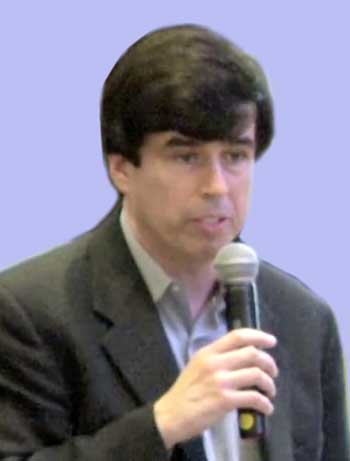 More than 750 of Greg Reynolds' articles about coins and related items have appeared in ten different publications. Reynolds has closely examined a tremendous number of rare, or conditionally rare, vintage U.S., British and Latin American coins. Furthermore, he has attended dozens of major coin auctions, including those of Eliasberg, Pittman, Newman, Gardner and Pogue Family. From the NLG, Reynolds has shared or won outright the annual award for 'Best All-Around Portfolio' a record seven times. Greg is available for private consultations and analyses, especially regarding rarities and auctions.
---