Bitcoin:

$27,187.56
$30.16
Ethereum:

$1,904.02
$3.97
Investing in Junk Silver
In times of inflation, you may want to diversify your investment portfolio into "Junk Silver."
There are many different ways to invest in precious metals. Some people purchase precious metals in bullion, which can take many different forms. The most common form is bar bullion. These bars can either be plain with the refiner's name stamp stamped into the bar along with the fineness and weight, or the bars can be stamped with a complex design to help deter counterfeiting. Additionally, they can range from 1 gram up to a thousand troy ounces.
Another way to invest in precious metals is to buy "rounds." These rounds look very similar to coins. However, they are usually issued by a private mint or refinery and not by a government agency. Therefore, they do not carry legal tender status. Some of the designs can be artistic, commemorative, humorous, etc.
Next, we have government-issued bullion coins. These coins carry a nominal face value that makes them legal tender. However, their value is derived from their precious metal content. Examples include Krugerrands, Canadian Maple Leaf, and American Eagle bullion coins. For example, the American Gold Eagle one Troy ounce bullion coin has a face value of $50.00. However, it is improbable that anybody would ever spend the coin to purchase fifty dollars worth of material when it has over $1,800 worth of gold.
Finally, you can invest in precious metals by buying circulated gold or silver coins that do not carry a numismatic premium. Instead, their value is solely derived from the coin's precious metal content. For example, an average circulated Franklin half dollar has approximately $8.00 worth of silver in it based upon today's spot silver price of approximately $22.00 per Troy ounce. However, the average uncirculated coin sells for approximately fifteen to twenty dollars and higher. These circulated silver coins that carry no numismatic premium are referred to as "Junk Silver."
Dealers and Fraudsters
A quick search of the Internet will find many companies willing to sell you Junk Silver. However, you need to calculate the actual cost of your purchase, including shipping and handling. Purchasing small quantities of these circulated silver coins will result in disproportional shipping charges. Many companies have a minimum shipping charge which you must calculate into the cost of your purchase.
Most vendors will sell junk silver at a multiplier of face value. For example, if silver is at twenty-two dollars per Troy ounce, they may add a two-dollar premium to that to make a profit. Therefore they will be selling it to you at twenty-four dollars per Troy ounce. To calculate the purchase price that is a factor of face value, they will then usually multiply that by a value of 0.715 per Troy ounce. Another words, $22.00 + $2.00 = $24.00. Then to calculate the cost per one dollar of face value, $24.00 x 0.715 = $17.16 per one dollar face value of 90% silver United States coins. If you buy ten dollars of face value 90% silver coins, you will pay $171.16. To calculate the true cost of your purchase, you must also add shipping and handling fees to this final dollar value.
A better way to buy Junk Silver is to develop a relationship with a trusted local coin dealer. This way, you will be assured that you will be able to take physical delivery of your silver purchase. Stay away from pawnshops and pop-up companies buying and selling gold and silver. You will not have to wait for a package nor worry about it getting lost or stolen in the mail.
Is It Real?
Bullion coins and bars are known to be counterfeited. This has become especially burdensome with the high-quality fakes coming out of China. Beware of deals that are "too good to be true." Everybody in the bullion sales business is there to make a profit. If you choose this path for your investment, you need to make your purchases through a trusted coin or bullion dealer.
Buying Junk Silver has a certain amount of deterrence from counterfeiting. Since you will pay approximately the same price for ten 90% silver dimes as four 90% silver quarters, there is little incentive for these coins to be counterfeit.
How Much Wear Is Too Much Wear?
Finally, since they are circulated coins, a certain amount of silver has worn away from the coin. If all the coins that you are purchasing are almost flat and unrecognizable, you may want to deal with a different vendor in the future. Most Junk Silver coins will be Roosevelt dimes, Washington quarters, Franklin half dollars, and 1964 Kennedy half dollars. These coins should not have extreme levels of wear when you're purchasing them for investment purposes. You may even encounter well-worn Mercury dimes, Standing Liberty quarters, and Walking Liberty half dollars.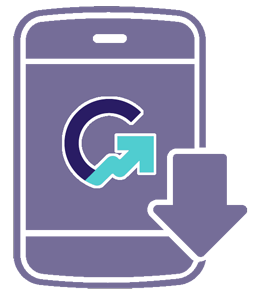 Download the Greysheet app for access to pricing, news, events and your subscriptions.
Subscribe Now.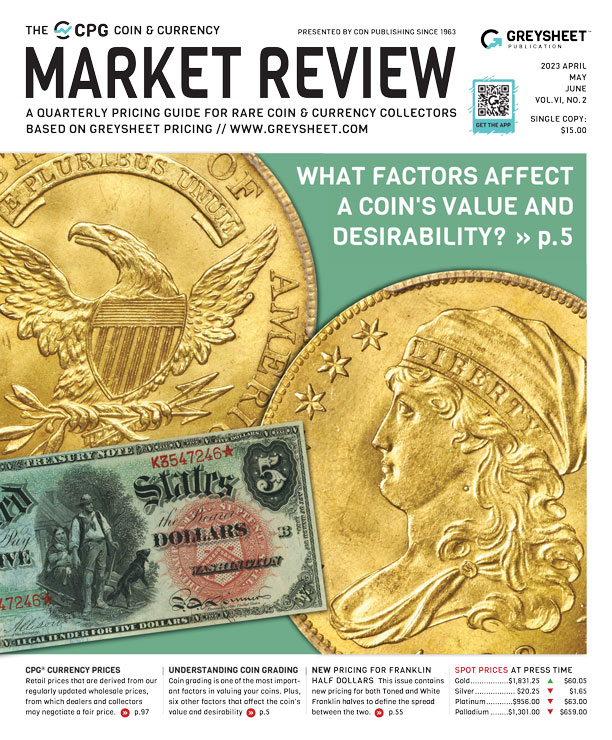 Subscribe to CPG© Coin & Currency Market Review for the industry's most respected pricing and to read more articles just like this.
Visit these great CDN Sponsors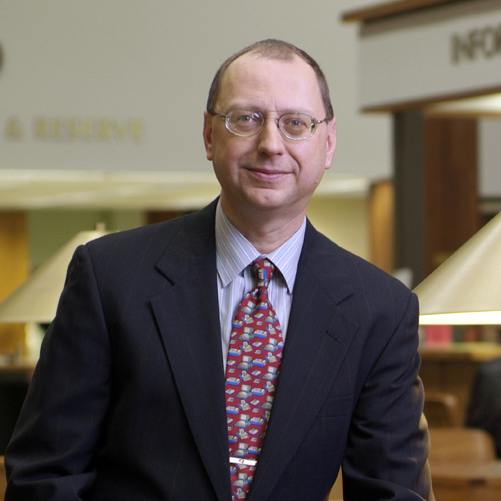 James Bucki is a coin collector, part-time coin dealer, and professional numismatic writer. James has been educated by some of the leading professionals in the coin collecting industry. He has received national recognition for outstanding coin collections and has won various awards for his coin exhibits at coin shows.
---