Bitcoin:

$23,288.16
$87.99
Ethereum:

$1,599.63
$4.36
January 2023 Greensheet Market Analysis: HERITAGE FUN SALE REPLETE WITH RARITIES
The monthly currency market commentary for January 2023. HERITAGE LONG BEACH SALE DOES MORE THAN $10 MILLION, BESTING PRIOR YEARS
As always in this first month of the year, we look forward to the Heritage FUN United States Currency Signature sale. This year's auction features 1,662 total lots spread across multiple sessions that take place January 11th to the 13th, one week after the FUN convention. Of these, 223 lots are placed in the highly-anticipated Platinum Night session. The sale features more than eight named collections, all of which highlight different genres within the U.S. paper money field. One of these, the Bullmaximus Collection, holds a selection of scarce Confederate States type notes including the "big four" Montgomery issues which lead off the Platinum night session. The largest single collection in the sale, by number of lots, is the Dr. Paul Balter Collection. This impressive collection is wide-ranging in its coverage with scarce Nationals, rare Large Size type notes, and a handful of Small Size notes. It is worthy of a deeper dive.
The Nationals section of the Balter Collection starts with four offerings from Alaska, one of the most difficult locations for Nationals collectors and a key for those attempting a fifty states Nationals set. One of the four pieces, a 1902 $10 Red Seal from Fairbanks, is newly reported and hitting the auction block for the first time. Next up is a run of fourteen National Gold Bank Notes from California, among the most popular subsets of all Nationals. There has not been an offering of these notes in quantity for quite a long time, with the last major holding being the Eureka Collection which was sold in 2017.
Despite their immense rarity, over the past half-decade the market for these notes has been fickle, perhaps due to their esoteric nature or the lack of market data. The Eureka Collection achieved strong prices realized, however in some cases when note reappeared on the market they sold for less money. In today's market—with an emphasis on rarity and seemingly greater competition—it will be very interesting to observe what these notes sell for.
The Balter Collection also holds an incredible 28 Territorial Nationals, many of which are from the Original and 1875 Charter periods. While an entire article could be dedicated to just these notes, a clear highlight for me is the 1882 $100 Brown Back from the Oklahoma Territory issued by the Guthrie National Bank. There are just nine Territorial $100 Brown Backs known for the entire country, making this piece an amazing opportunity. From an eye-appeal perspective it is hard to beat the 1875 $5 from the Montana Territory graded XF45 EPQ by PMG. With dark, bold inks and exceptionally bright paper, it is a true miracle of survival. The Balter Collection features a vast selection of Large Size type notes, and what immediately stands out is the amount of high denomination pieces on offer. It is a significant accomplishment for a U.S. currency collector to own one or two high denomination Large Size notes, but this collection contains more than a dozen!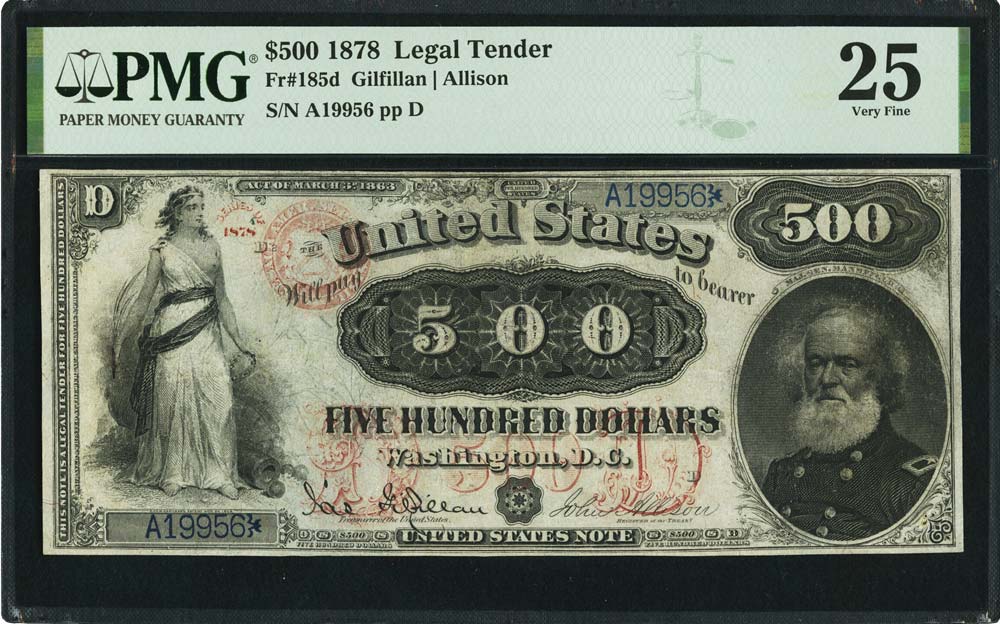 In Legal Tenders, there are four $100 notes, one each from Series 1863 (Fr.-167a) and 1869 (Fr.-168) and two from Series 1880, one large seal and one small seal (Fr.-174 & 181). The Series 1878 $500 Legal Tender (Fr.-185d) is a tremendous rarity of a type that very rarely appears on the public market. There are 14 Friedberg numbers that cover this design type and collectively there are less than 25 pieces available to collectors. This particular note last sold nearly 20 years ago, back in the 2004 FUN sale. While of higher rarity and value overall, there have actually been more appearances of the $1,000 Legal Tender in auction recently than the $500. Of course, the Balter Collection does have a $1,000 Legal Tender (Fr.-187j) in a very nice state of preservation, certified problem free PMG VF35. Moving on to Silver Certificates, there are three $100 denomination pieces to be sold: two from Series 1880 and one from Series 1891. The earlier 1880 note, with a large brown Treasury seal and Roman numeral "C" (Fr.-340), has not been seen since 1994 while the 1891 (Fr.-344) is a relatively affordable opportunity to acquire a scarce type in problem free condition.

Finally, there are two $100 Treasury Notes, one each from Series 1890 and 1891. Aside from the prohibitively scarce $1,000 Treasury Notes, the 1890 $100 is the most famous note of the type, known as the Watermelon note. The Balter example is certified PMG VF30 and presents very nicely for the grade. There has not been a Watermelon note offered in the circulated grades since 2018.
All in all, the Balter Collection is one that was assembled over many years with many pieces that have been off the market for many years. Lately this has been the recipe for strong results in the U.S. currency market.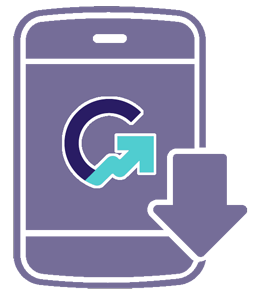 Download the Greysheet app for access to pricing, news, events and your subscriptions.
Visit these great CDN Sponsors
Author: Patrick Ian Perez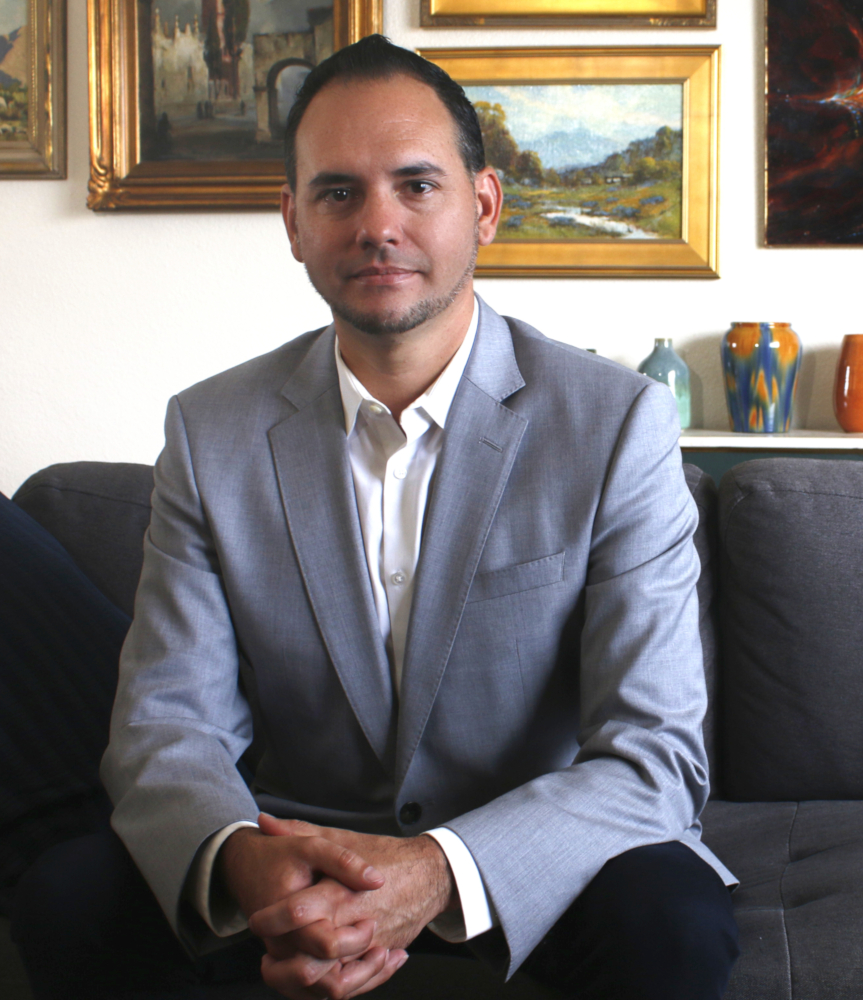 Patrick Ian Perez began as a full time numismatist in June of 2008. For six years he owned and operated a retail brick and mortar coin shop in southern California. He joined the Coin Dealer Newsletter in August of 2014 and was promoted to Editor in June 2015. In addition to United States coins, his numismatic interests include world paper money, world coins with an emphasis on Mexico and Germany, and numismatic literature. Patrick has been also published in the Journal of the International Bank Note Society (IBNS).
---