Palladium:

$2,080.00
$10.00
Bitcoin:

$22,747.65
$601.00
Ethereum:

$1,814.68
$53.03
Jim Halperin Bids Good Fortunes For Heritage Auctions
It's hard to imagine the numismatic world without Heritage Auctions. And, yet, until only little more than a decade ago, Heritage was a growing firm that handled much volume, but had not yet dropped the hammer on a seven-figure coin. The company's colorful story goes back to 1976, when Steve Ivy transformed his Dallas coin business into a numismatic auction firm.
It's hard to imagine the numismatic world without Heritage Auctions. And, yet, until only little more than a decade ago, Heritage was a growing firm that handled much volume, but had not yet dropped the hammer on a seven-figure coin. The company's colorful story goes back to 1976, when Steve Ivy transformed his Dallas coin business into a numismatic auction firm. As that was happening deep in the heart of Texas, Jim Halperin was running the successful New England Rare Coin Galleries in Boston. Halperin and Ivy became friendly rivals who often met up at coin shows and other events, both serving as respectable forces in the industry. Shortly after selling his East Coast coin firm in 1982, Halperin moved to Dallas and formed a partnership with Ivy at Heritage Auctions.

Serving as a co-founder of Heritage, Halperin brought a team of top numismatists to the rising Dallas company and also helped revolutionize the firm by keeping it at the forefront of technology—a philosophy Halperin has embraced since his days of running a mainframe at New England Rare Coin Galleries in the 1970s. In 1996, when many coin firms were still running on analog business platforms, Heritage introduced its website to facilitate online auction transactions. And at the dawn of the 21st century, Halperin led the charge to expanding the Heritage catalog to include other types of collectibles, beginning with comic books in 2001 and the creation of a memorabilia department in 2003. Within a decade, Heritage had expanded its scope to include music and entertainment collectibles, jewelry, handbags, and modern and contemporary art by the likes of Pablo Picasso, Joan Mitchell, and Andy Warhol.
In addition to its headquarters in Dallas, Heritage now has offices in New York, Beverly Hills, Hong Kong, Chicago, and Palm Beach in Florida. Indeed, Heritage has grown by leaps and bounds, but the auction firm has continued nourishing its numismatic roots, holding headlining auctions at major coin shows throughout the year. In the lead up to this year's World's Fair of Money, I had the wonderful opportunity to catch up with Halperin in this exclusive one-on-one interview. In our conversation, Halperin explains what it's like to assemble some of the biggest auction events on the numismatic calendar, recounts the phenomenal growth of Heritage, and shares a few of his favorite memories from his decades in the industry.
Josh: What goes into a World's Fair of Money Auction, as far as preparations and such, and what is your role?
Jim: Thousands of hours of focused work by incredibly talented and dedicated numismatic specialists and cataloguers, marketing and design professionals, technology engineers and programmers, and operations staff go into the preparation of every Heritage auction. Meanwhile, I do almost nothing—literally no preparation whatsoever comes from me. My job has more to do with coaching our employees and evangelizing the philosophy of the company, which is to continuously innovate, serve and advise our clientele with complete honesty, and reject all business we don't consider win-win. I used to wear a lot more hats around here, particularly back in the '80s, when we were a coin wholesaler and auctions were just one of our sideline businesses.
Josh: When you were more involved in the day-to-day, what are some of the major landmarks things that would happen in the process of those auctions back in the day?
Jim: I used to proofread every catalog and ad, and looked at every coin we handled. But now our team is so much deeper and more proficient than it was early on. I can't think of anyone I work with today whose job I could do better than they do. Occasionally a cataloguer will have a question of what to mention or not to mention in the description, or whether a specific item would be better in this sale or a different sale, or this session or that session. But those questions are very rare now—my colleagues generally know exactly what to do. I do often mention specific coins to clients that I know are looking for them, but Todd Imhof and Greg Rohan do most of that and they are much better than I am at connecting those dots. So, my involvement now is mostly strategic and trying to be available to give our clients honest advice. I'm still sometimes asked for input into what we put into ads and press releases and who should receive catalogs. I meet with the grading and wholesale trading team once a week, and we do make a lot of auction-related decisions in that meeting, and I also attend a weekly IT manager's meeting to try to help keep us on the cutting edge of user-friendly e-commerce and web design. I maintain many relationships with major dealers and quite a few collectors. I try to nurture those relationships by coming up with good ideas for them in pursuit of their various goals. That might be the most fun part of all for me because nothing makes me happier than helping other people accomplish their goals. The bottom line is that I do so much less than I used to, because our team is so darn good. Which I wish I could say was my doing, but my partners Steve Ivy and Paul Minshull, and our HR department, get most of the credit for that.
Josh: What about the huge growth in Heritage to a top-tier auction house?
Jim: Coins have provided a great background for the growth of our company, because other collectibles tend to follow the same trajectory that coins did a decade or two earlier. For example, when starting our comics auctions in 2001, very soon after CGC started slabbing comic books, I could pretty much tell what was going to happen because I had seen very similar things occur earlier in numismatics. CGC comic book grades would sometimes change—the crack-out game was very similar in comics at the beginning as it was near the beginning of PCGS, where dealers would try to find the undergraded book and resubmit them. Of course, the dealers would look up those same comic issues with lower grades in our archive, discover examples of the upgrades, and post them on the CGC message boards. Sound familiar? It seemed as though everybody on those boards thought upgrading was dishonest in some way. But I knew that within a year or two crack-outs would become an accepted practice, which is exactly what had happened a dozen years earlier in numismatics.
Josh: Thinking back over the years, is there a favorite memory you wish to share from one of the big coin auctions?
Jim: I'm always going to have a soft spot for our first Platinum Night at FUN in January 2005. Branding a Platinum Night as a session with our best coins was an idea I'd been pitching to Steve Ivy and Greg Rohan for over a year before they finally agreed to it. Then, fortunately for us, our friend Al Adams immediately consigned an incredible collection. Until that night, we had never sold a 7-figure coin at auction. That was probably our biggest frustration about our auction business then, because at that point we were outselling all the other auction companies combined. Yet we had never sold a million-dollar coin, while I think at least two or maybe three of our competitors had. Al's consignment included two Brasher Doubloons—one brought $2.99 million, and the other brought $2.415 million. At the same time we sold a Lima-style Brasher doubloon from a different consignor for $690,000—so three lots in a row brought $690,000, $2.415 million, and $2.99 million, boom, boom, boom! Ever since Platinum Night was launched, Heritage has sold almost 70% of the 7-figure U.S. coins sold at auction. Platinum became a great brand, an event that serious collectors and dealers never want to miss. Interestingly enough, though, we just auctioned a piece of comic book art in May for more than we've ever sold a coin for at auction … $5.4 million. Of course that piece was sold in a Comics & Comic Art Platinum Session.
Josh: And now you've handled several 1804 dollars, 1913 Liberty nickels…
Jim: Yes, and over 50 other U.S. coins that Heritage has auctioned for over $1 million each since 2005. I think it all largely traces back to that first Platinum Night.
Josh: What do you like about being an auctioneer?
Jim: I wouldn't know because I'm not an auctioneer. Believe it or not, Heritage actually owns a state-chartered auctioneering school, which we founded ourselves. We train our auctioneers in-house and we sure have some great ones as I'm sure you've witnessed. I tried auctioning once myself, though, and was a complete failure at it.
Josh: But there must be something that drives you to go to work every day…
Jim: I think I have the most interesting job in the world. But that doesn't mean that I'm good at most aspects of it. I'm very fortunate to be partners with Steve Ivy, who has his eye on just about every detail of our operations. To my mind, I get to do the fun stuff and Steve does everything that I consider work. He and I became partners in 1982, and I think the consensus in the coin business was that our partnership would last two years. But we lucked out, and discovered we had very different, yet complementary and synergistic, talents and interests.
Josh: Is there any wisdom you've learned from incorporating computer technology into numismatics?
Jim: In 1975, when I owned New England Rare Coin Galleries, we bought an IBM mainframe computer, the very first one in the coin business. I still remember sitting in meetings with my very few colleagues at the time, and the programmer, over a couple of months, and we outlined everything we wanted to do. Then we tested and tweaked until it did almost everything we needed to keep track of every coin we ever bought or sold. It revolutionized our business—a huge boon. The only problem was before that computer, I could somehow remember every coin I ever bought or sold, and after it, I didn't have to memorize every coin anymore, so very quickly I lost that ability. Of course, today, online bidding is the most distinguishing part of our business. One of our big advantages was that we were the first auction house to offer a free, online, permanent, searchable auction archive with full photos, descriptions and prices realized, way back in 1998. That was revolutionary… and scary at the time, because we were making millions of dollars a year on wholesale trading based on having this proprietary information that only our own buyers had. Giving that away free to anybody who joined our website was an enormous business risk. Again, we were lucky because that decision helped us become the world's most popular auction house web site. 20-plus years later, we still get more traffic than Christies.com or Sothebys.com. And even though our total sales volume is a fraction of theirs, our dollar volume auctioned online is much higher than either of their online dollar volume is.
Josh: And now you're one of the biggest firms around and are poised for more success ahead.
Jim: I hope so, because I can't imagine anything else I'd rather do.
Josh: Is there anything else you wanted to share with the readers on the wisdom you've gleaned in your years at Heritage?
Jim: The wisdom I've gleaned…[LAUGHING]? Wisdom is not what I'm known for. Maybe thinking outside the box, but definitely not wisdom per se.
Josh: So, your ability to think outside the box helped get Heritage Auction to where it is today?
Jim: I think so. Plus a bias toward innovation, and knowing how to weigh risk versus reward. But I have to admit that I've got a lot of blind spots when it comes to human relations and that sort of thing. Classic ADHD, and I'm probably a little bit autistic or have Asperger's or something. Not that I'd change that even if I could, because I'm also a happy person by nature.
Josh: You've got a lot to be proud of, and hopefully many more great things to come.
Jim: I'm looking forward to seeing what the future holds. Obviously, the coin business has had a rough several years; in fact, the longest-lasting down market I've ever seen. Of course, from April 1980 through June '82 the market went down a lot more percentagewise than it did this time, but many of us tend to forget that all that carnage back then happened in just 26 months. This time the U.S. rare coin market has suffered a 54-month downturn, and I think the difference might be that prices just didn't fall fast enough, which, ironically, tends to be less healthy for the market than pulling the Band-Aid off all at once. Now that Greysheet caught up with the price adjustment, finally, I think our business is starting to see a different mindset with noticeably more liquidity. Which could be a false start, but the signs do seem much more hopeful. 
# # #
Originally published under "A Lighter Shade of Grey" in the September 2019 edition of Monthly Greysheet.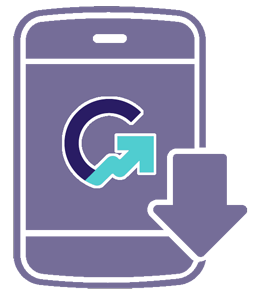 Download the Greysheet app for access to pricing, news, events and your subscriptions.
Visit these great CDN Sponsors
---