Bitcoin:

$27,182.29
$24.89
Ethereum:

$1,903.28
$3.23
Kagin's Auctions brings record price for a Paul Revere note from the John J. Ford Colonial Currency Collection Highlights
Several other Revere notes including his famous "Sword in Hand" series also brought record prices.
by
Kagins
l Published on May 25, 2023
A Massachusetts colonial banknote dated October 18,1776 printed by Revolutionary patriot and silversmith, Paul Revere and John Gill led all other lots in the recent May 20,2023 Kagin's Auctions sale of highlights from the John J. Ford colonial currency collection. The specimen is denominated in both 30 shillings and $5 derived from the British pound sterling and the American decimal systems. It is considered the finest known example graded PCGS About Uncirculated 55 and, after intense bidding, realized a record $37,200 (including the 20% buyer's fee). The note had brought $29,900 when Stack's previously sold the note in May, 2005 as part of the John J. Ford collection sold in 24 separate sales from October 2003 through September 2013.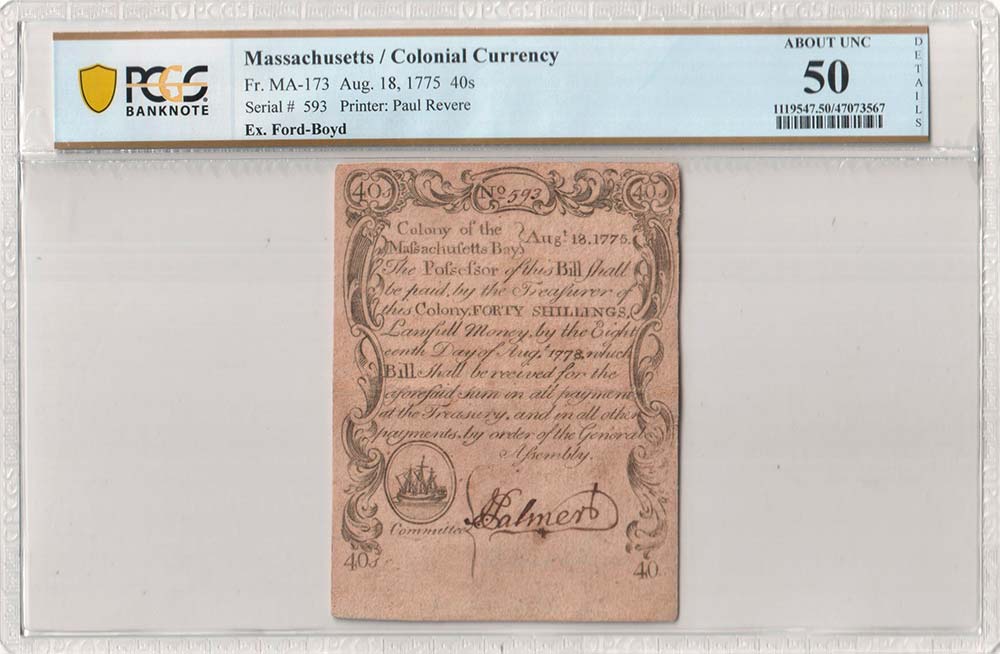 This Revere note is one of 59 out of 375 notes which are plate notes imaged in the standard reference work, The Early Paper Money of America by Eric. P. Newman. Issues from the colonies of Connecticut through New Jersey and Georgia encompassing 145 lots listed alphabetically were sold in Part 1. The remaining 216 lot Part 2 offering notes from New York through Virginia will be sold online live on September 23, 2023. All notes are graded by PCGS Banknotes.

Several other Revere notes including his famous "Sword in Hand" series also brought record prices including an August 18, 1775 40s note graded PCGS AU-50 details which realized $10,200 after bringing $5,750 in the previous offering by Stacks in October, 2006. Another Massachusetts Bay note dated June 18, 1776 denominated in both $2 and 12s and graded PCGS VF-25 with a small edge repair, realized $1,955 in the October, 2006 Ford offering and was just sold for $5,160.
Other highlights included an early New Jersey March 25,1724 6s graded PCGS Fine-15 and is, "most likely a contemporary counterfeit" was hammered at $13,000 ($15,600 with the buyer's premium) after bringing $9,500 when last sold in May, 2004.
A New Jersey February 20, 1776 6-shilling note signed by John Hart, a future signatory to the Declaration of Independence, and graded PCGS Choice Unc. 63 brought a stunning $2,700. It had been purchased for $632.50 in the Stack's Ford sale of October, 2006.
For a complete listing of the prices realized from Part 1 go to www.Kagins/auctions . A catalog of all the notes of both Part 1 and Part 2 can be acquired by contacting Kagin's at info@kagins.com or calling 888-8KAGINS (852-4467).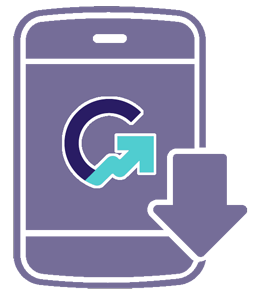 Download the Greysheet app for access to pricing, news, events and your subscriptions.
Subscribe Now.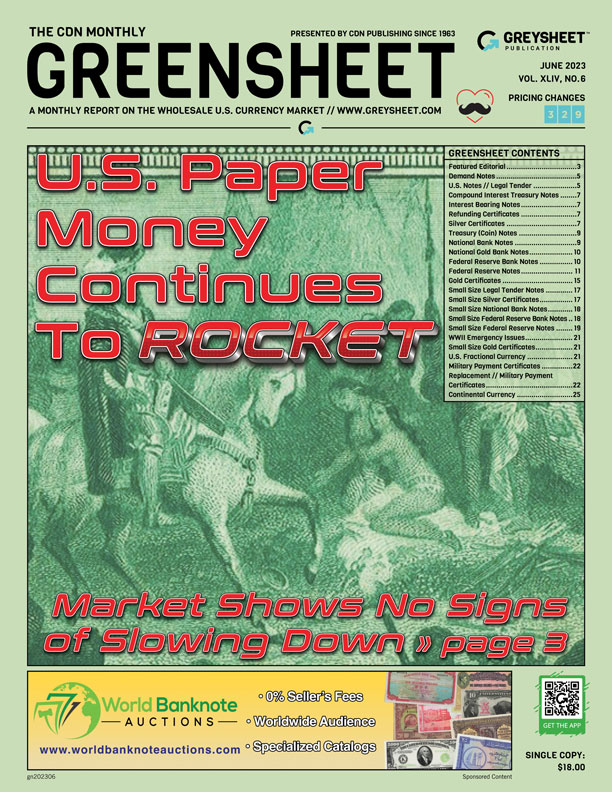 Subscribe to Monthly Greensheet for the industry's most respected pricing and to read more articles just like this.
Visit these great CDN Sponsors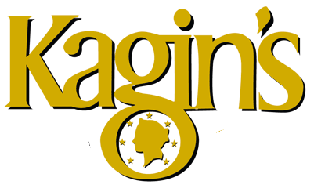 Kagin's specializes in early and rare US copper, gold, and silver coins, including pioneer type and federal currency.
---