Palladium:

$2,078.00
$12.00
Bitcoin:

$22,943.09
$405.56
Ethereum:

$1,826.39
$41.32
Landmark Large Cent Collection of Doug Bird Auctioned
For decades, rumors surrounding the personal collection of dealer Doug Bird were mystifying. There were 179 pieces consigned by Doug Bird in the Goldberg sale on Feb. 16, 2020.
Though Doug Bird was an active dealer at coin shows, he was secretive about his own collection, and rarely allowed others to view the coins inside. In association with Bob Grellman, the firm of Ira & Larry Goldberg auctioned Bird's large cents on Sunday, February 16, at the Intercontinental Hotel in the Century City neighborhood of Los Angeles.
For decades, rumors surrounding the personal collection of dealer Doug Bird were mystifying. For example, I heard a rumor on multiple occasions, which turned out to be untrue, indicating that most of his coins had much green toning or patina.
There were 179 pieces consigned by Doug Bird in this sale on Feb. 16, 144 of which were 'Early Dates' (1793-1814). Bird also collected later private restrikes of 1804, 1806, 1810 and 1823 cents, which were included in this auction. Furthermore, he had two patterns and three fantasies relating to large cents. Additionally, Bird consigned to this sale a Brazilian 80 Reis coin that was overstruck on a U.S. Middle Date large cent, which realized $4,320.
Although the Goldbergs auctioned three additional collections of early coppers during the same day, this discussion is about Doug Bird's collection, specifically Early Date large cents (1793-1814). Bird had around 140 representatives of different Sheldon varieties, but there are more than 300 varieties of 'Early Dates' in the widely accepted Sheldon identification system. I am unaware of any evidence that Bird was planning to complete a full set of Sheldon varieties. He had been collecting for decades and could have completed or almost completed such a set without much difficulty.
Bird consigned fifteen 'Middle Date' (1816-39) large cents to this auction, plus five private restrikes of 1823 large cents. Though 1817 is a common 'Middle Date,' Bird's 1817 was very pleasing. This 1817 has thirteen stars on the obverse (front), was PCGS certified as MS65BN and CAC approved.
I have seen 'Middle Date' large cents exhibiting less mint red color that have been designated 'Red & Brown' by PCGS graders. On this coin, there is a substantial amount of original mint red color, especially on the reverse. This coin has a few light pricks and nicks. These are small and not bothersome. The grade of the reverse by itself certainly is in the MS66 grade range. The $5,760 result for Bird's 1817 cent was either very strong or indicated that at least two serious bidders figured this coin will 'upgrade' to MS65RB or MS66BN. I am not commenting upon whether an 'upgrade' will occur or is merited.
Also, it is best to wait for the final prices realized to be computed and for all accounts to be settled before reporting a total of prices realized for Bird's consignment. It may be true that some bidders in this auction were allowed extended payment periods, as has been true in regard to some major sales of early copper in the past. This was definitely a sale that captured attention.
My interpretation of Bird's 'Early Dates' and 'Middle Date' suggests that he diligently sought coins that were characterized by small indentations rather than large planchet flaws, sizable nicks and medium to large gashes. Indeed, large gashes and notable nicks are often found on early large cents, yet are rarely present on those in Doug Bird's collection.
The term 'indentation' refers to both pre-strike and post-strike fissures, clefts, crevices, cleavages, and depressions. Hairlines, scratches and contact marks are all indentations. Die striae, raised lumps, cuds and extraneous raised lines are NOT indentations on coins.
The vast majority of large cents in Bird's consignment have large numbers of very small indentations, along with very few (if any) significant medium to large indentations. Other relevant collectors have placed greater emphasis on originality, the amount of friction, overall eye appeal, striking detail, planchet integrity, and/or other factors. Bird's collection is fascinating in that his coins considered as a group have so few medium to large size indentations, while often having large numbers of very small indentations.
Very small indentations are easier to blur or obscure with oil than are medium to large gashes. During the 20th century, large cent specialists especially liked to acquire coins that have been brushed with oil or to brush coins themselves. Oiling was then a very common practice and was considered a legitimate activity. Many of Bird's coins seem to have been extensively oiled. Consequently, many small indentations are hardly noticeable. Some even barely appear in images.
Though I respect Bird's preferences, and admire his landmark collection, I much prefer coins that are relatively more original even if they have medium to large scratches and/or gashes. Although this was not my kind of set, I know and respect coin enthusiasts who were fond of Bird's collection.
As it is impossible to cover his whole collection in this discussion, the focus here is on coins that are newsworthy and/or of interest to a large number of collectors. The highest pre-sale estimate for any one coin in the sale was for a 1793 Liberty Cap cent. In the past, I have publicly estimated that fewer than three hundred 1793 Liberty Cap cents survive, including coins struck from all die pairings employed.
Bird's 1793 Liberty Cap was PCGS graded as AU50. In September 2009, the Goldbergs auctioned Dan Holmes' 1793 Liberty Cap of the same S-14 variety, which was PCGS graded as AU53, for $506,000. The Holmes coin, however, is vastly superior to the Bird coin, in my view. A difference of one or two grade increments is not revealing of the tremendous difference between the Holmes S-14 Liberty Cap and the Bird S-14 Liberty Cap.
While most surviving, very early large cents have been conserved by collectors or dealers, the Holmes piece is relatively more original and is superior in terms of surface quality. The $168,000 result for the Bird 1793 Liberty Cap should not be compared to the $506,000 result for the Holmes 1793 Liberty Cap.
Yes, market values for rare early large cents have fallen more so than prices in the rest of coin markets over the last two or three years. Nevertheless, I doubt that this Bird 1793 Liberty Cap would not have realized as much as $300,000 if it had been auctioned in 2009. A collector bought the Bird 1793 Liberty Cap on February 16, and the $168,000 result is a fair collector price in the present for this specific coin. In many cases, much more should be said about a coin than just the certified grade assigned to it.
The highest price in the sale was for a 1793 AMERI. Chain cent. Over the past ten years, there has been a surge in interest in the historical aspects of early American coins. This has resulted in a change in the ratios of values of Chain cents.
There are three major varieties of 1793 Chain cents, those struck with 'America' abbreviated as "AMERI." (Sheldon-1), those with "AMERICA" spelled out (S-2 and S-3), and those with periods after "LIBERTY" and the numeral '3' (S-4). Actually, these three major varieties of Chain cents are also characterized by differences in the head of Miss Liberty. A pertinent point is that the premiums for the AMERI. (S-1) cents have increased, probably because these were the first U.S. coins struck.
In past articles that are still available on the Internet, I have explained that Fugio Coppers are not U.S. coins and that 1792 half dismes are patterns not coins. Even those who think otherwise should acknowledge that "AMERI." (S-1) Chain cents were the first coins struck at the Philadelphia Mint. In 1792, patterns were made in a private citizen's workshop.
Doug Bird's PCGS graded AU55, 1793 AMERI. cent exhibits considerable detail, more so than some others of this variety in the same grade range. Almost all other 1793 AMERI. (S-1) cents that have been PCGS or NGC graded from XF45 to MS62 are characterized by at least one large gash and/or by several medium size nicks. Rather than relatively sizable indentations, Bird's 1793 AMERI has a large number of very small and very light indentations, which have been oiled. The $276,000 result for Bird's 1793 AMERI. Chain cent was strong.
There were very appealing 'Early Dates' in Doug Bird's collection that did not cost a fortune. The Classic Head cents of 1809 and 1810 are slightly better dates. For type sets, in contrast, collectors frequently seek 1812 'Small Date' or 1814 Classic Head cents, as these are the most available dates with relatively high grade assignments from PCGS or NGC.
Bird's 1809 was PCGS graded as AU58 and CAC approved. In the catalogue, Grellman makes clear that he grades this coin as "AU50." I understand both points of view.
In the context of mainstream grading, the obverse of this 1809 cent has the sharpness of an AU55 and the reverse rates between AU58 and MS60. From my perspective, an uplift from 55+ to 58 is logical because this coin scores very highly in both the categories of eye appeal and originality. This 1809 is really neat. Other than after-effects of oiling, there is no readily apparent evidence of cleaning, conservation, or corrosion treatments. This coin was probably never dipped or cleaned with potent liquids. This was one of the most original large cents in the sale.
There is much original mint red on the reverse. The green and tan toning on the obverse is exceptionally attractive. Before the auction, the CPG value for a CAC approved AU58 grade 1809 was $10,600, so the $10,200 result should not have been surprising. This is a great coin for a collector who very much appreciates originality and surface quality.
Doug Bird had an 1810/09 and an "1810" restrike in tin, along with four 'normal date' 1810 cents, which are not of rare varieties. Why did he have four?
I would not hesitate to recommend Doug Bird's 1810 (S-282) cent that sold as lot #134. This coin appears much more appealing in actuality than it does in published images. The pictures online provide the impression that it has a dominant purplish blue tint with glaring nicks on Liberty's face and neck. I recollect medium brown hues, with some blue. Moreover, the luster was enticing. The sizable nicks, unusual for a Doug Bird coin, are secondary to the pleasing aspects of this coin's appearance.
This 1810 (S-282) was PCGS graded MS62BN and CAC approved. Several large cent experts assign a lower grade to it, probably because they are deducting points for nicks and light gashes that I do not find to be very bothersome. This is an excellent coin. The $7,500 result was a wholesale-level price and one of the best values in the sale.
The more exciting Draped Bust cents in Doug Bird's collection tend to cost dramatically more than the two just mentioned Classic Head cents. A large cent of interest to a large number of people was Doug Bird's 1797 'Reverse of '97' with stems at the beginnings of the two branches. In addition to being a major variety, this is one of the most inexpensive large cent varieties with an 18th century date. One of these in VG8 grade might cost a collector around $300. Many collectors like to have a U.S. coin from the 1700s!
The presently discussed 1797 cent (lot #51) was PCGS certified as MS64BN and CAC approved. This is a very impressive coin with only mild imperfections. There are a few indentations on Miss Liberty's face, though these are less in number and magnitude than those typically found on 18th century large cents that are PCGS or NGC graded from MS63 to MS65. Some treated corrosion is apparent, though less than is usually found on 18th century large cents.
There a substantial amount of original mint red color on the reverse. The overall eye appeal of the obverse, though, is greater than the eye appeal of the reverse. This 1797 (S-135) is a very attractive coin.
Was the price realized 'right on target'? The February 2020 issue of The CAC Rare Coin Review listed a retail collector price estimate of $19,400, and this coin brought $19,200.
Among high quality better dates, the best deal in the sale was Bird's 1800/1798 overdate, which sold as lot #67. If the reverse could be graded alone, the reverse would grade MS66. The whole coin was PCGS graded MS65BN and CAC approved. The numerical grade, however, does not reveal that this coin was one of the most attractive, technically sound and relatively original coins in Doug Bird's consignment.
There is significant original mint red in the obverse outer fields and elsewhere on this coin. Moreover, the mellow brown copper color and rich multicolored toning are especially attractive. There is more color on the coin than there appears to be in some published images.
Before the auction, the CPG value for this coin was $84,700 and the Greysheet bid value was $70,000. These values have since been increased to $75,000 and $90,800, respectively. This increase would make sense if a dealer purchased this 1800/1798 (S-190) in this auction for inventory, with the idea of selling it for $90,000. Did a dealer purchase this coin?
If more than two collectors seriously competed for this 1800/1798 overdate, and a collector bought it for $75,000, then perhaps the CPG value should have been decreased rather than increased. When analyzing results in a major auction, it is important to figure that some auction prices will be in the wholesale price range, most will be around the wholesale-retail border (moderate), and many auction results will be prices in line with demands by collectors.
Collectors can sometimes acquire coins for prices below or in the lower part of the applicable retail range, though should seek the advice of experts. Although dealers acquired dozens of Doug Bird's coins for inventory, there was a substantial amount of both direct and indirect collector bidding-activity in this sale. Indeed, I witnessed such activity.
# # #
Copyright ©2020 Greg Reynolds
Insightful10@gmail.com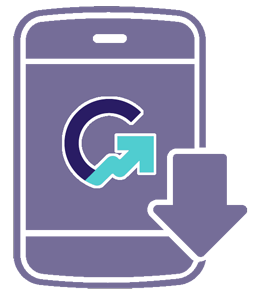 Download the Greysheet app for access to pricing, news, events and your subscriptions.
Visit these great CDN Sponsors
Greg Reynolds is a professional numismatic researcher and writer. He can reached via email at
Insightful10@gmail.com
.
---