Palladium:

$2,084.00
$8.00
Bitcoin:

$23,730.15
$281.99
Ethereum:

$1,875.44
$19.04
Canadian Dollar:

$0.78
$0.01
QUARTERLY MARKET IN REVIEW: BUST & SEATED MATERIAL REMAIN SOLID
In this first edition of the 2017 Quarterly II, we are pleased to note that there are relatively few price changes as the market for the series evaluated here are final
In this first edition of the 2017 Quarterly II, we are pleased to note that there are relatively few price changes as the market for the series evaluated here are finally stabilizing in value. This follows our prediction in the last issue that the better-date type coin issues like Bust and Seated coinage likely bottomed out in late 2016 and supply has tightened up. Collectors are seeking the dates they need and finding prices to be extremely friendly at current levels, especially when compared to the peak values achieved just a few years ago. It's not uncommon, for example, to see discounts of 30% over this time for key date coins that have historically excited serious collectors.
Here at CDN, we have also benefited from pricing feedback of several seasoned coin dealers to help us in evaluating values of coins in Good to XF. If you see any incorrect pricing in our sheets please let us know. We want to hear from you-just send us an email to editor@greysheet.com with your specific feedback. Currently, we have about a dozen dealers who contribute to us on a regular basis, which is extremely helpful, especially as there are too many disparate areas and we cannot be experts in everything.
EARLY GOLD IN DEMAND
Early gold is an area getting a lot of buzz on the bourse floor these days. It seems any time someone has a fresh deal of pre-Liberty gold the coins fly out of the cases as there is extremely short supply. Better-date Liberty gold issues are also in demand. While we haven't seen aggressive price increases yet, coins are selling at posted levels, meaning pluses are likely not far behind.
CDN INTRODUCES COLLECTORS' PRICE GUIDE (CPG)
We are excited to announce the introduction of our new pricing category, called "Collectors' Price Guide," or CPG. We are formulating a CPG value for every coin in our wholesale (Greysheet family) database. Similar in concept to the old "Ask" price, the CPG is based on "Bid" but formulated specifically for each coin and with a more accurate market spread. Dealer exchanges like CCE and CDN Exchange are now publishing the CPG values electronically. Heritage Auctions will be offering these values on their web site and other dealers and auction companies will soon follow. We are offering CPG values to numismatic web sites without charge in exchange for a simple link back to the greysheet.com web site. In this way, everybody wins. Send an email to editor@greysheet.com if you would like to add these values to your web site.
BY JOHN FEIGENBAUM, PUBLISHER
& PATRICK IAN PEREZ, EDITOR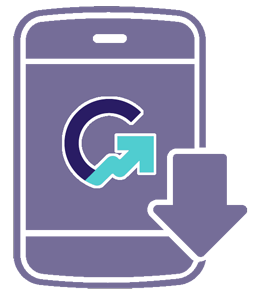 Download the Greysheet app for access to pricing, news, events and your subscriptions.
Subscribe Now.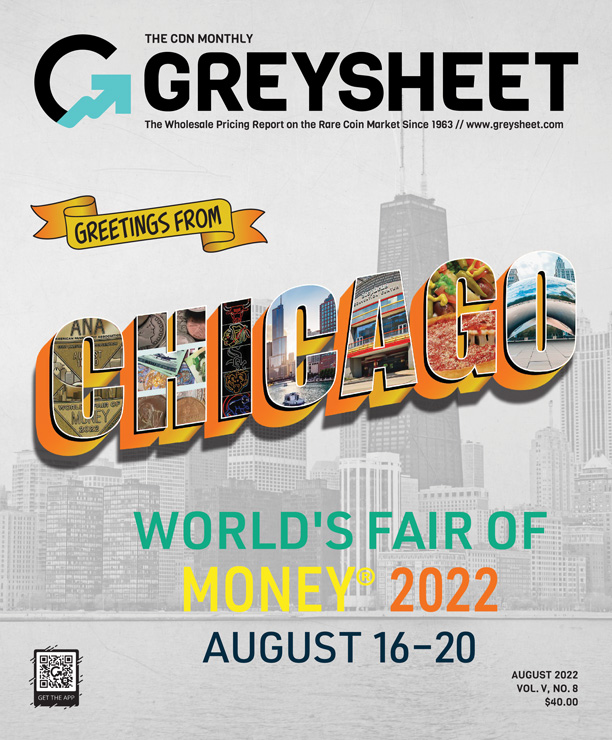 Subscribe to Monthly Greysheet for the industry's most respected pricing and to read more articles just like this.
Visit these great CDN Sponsors
---