Platinum:

$1,027.00
$2.00
Palladium:

$1,427.50
$0.50
Bitcoin:

$27,921.09
$185.06
Ethereum:

$1,903.83
$6.99
May 2022 Greensheet Market Analysis: Large Size Silver Certificates
The monthly currency market commentary for May 2022 by Patrick Ian Perez.
Over the past year and a half, we have written extensively about the strong performance of the United States collectible currency market. We cite auction sales and other data, but sometimes overlook analyzing the performance of a specific series. As a result, I thought I would use this issue as a primer of sorts, in this case reviewing Large Size Silver Certificates.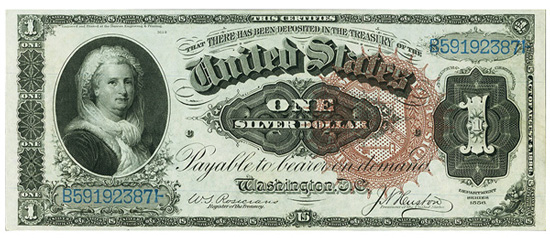 Both within auctions and at coin shows and shops, the most frequently encountered denominations within this category are $1, $2, and $5. At the $10 denomination and higher Large Size Silver Certificates begin to get very scarce and often are acquired by advanced collectors or those building a comprehensive type set. The first series of $1 notes is the popular Martha Washington type. This design type commenced with the Series of 1886, which features seven signature and seal combinations. To date, across all Friedberg numbers PMG has only graded a total of 1,910 pieces. The key note from this initial series is Fr.-221 with just 103 total graded and only 16 reported in Uncirculated at PMG. Over the past two years these notes have shown the best performance in the middle grades of Extra Fine and About Uncirculated. As an example, the most available note in Series 1886, Fr.-215 in Extra Fine-40 was trading in the $650–$750 and now are in the $900 to $1,000 range. There are two notes of the Martha Washington type issued under the Series of 1891 that feature a modified back design. Of the two, Fr.-222 is considerably more scarce, with 214 total graded at PMG versus 1,002 for Fr.-223, a difference of nearly five times. Strangely, however, the prices realized for the two notes are much closer than one would expect. The primary differences are in grades CU66 and CU67. It seems that a very strong case can be made that Fr.-222 is underappreciated in the market. The next type of $1 Large Size Silver Certificates need no introduction, as it is the very famous Educational notes. Issued as Series 1896, there are two signature combinations with Fr.-224 being the slightly more available number. These are blue chip notes with very stable pricing history. They have steadily advanced in value over the past decade, however because of the consistent demand and ample supply they will not show dramatic increases, but it is very unlikely they will decrease in value over time. The $1 Educational is a classic example of a very reliable tangible asset. Next up with the $1 is the vast Series of 1899 and the Black Eagle note. Covering 13 sub types and signature combinations, these notes have shown very strong price performance recently despite the quantity available. Fr.-236, the final note issued of the type is the most common, with PMG certifiying more than 3,700 pieces thus far. It is important to note that despite the availability of this type, PMG have only certified 105 examples at the CU67 grade level across the entire type. Despite this, notes that this level can still be acquired for less than $2,500 at auction, roughly the same price as a Mint State St.-Gaudens double eagle coin which is infinitely more common. The increased demand for this type also indicates a growth in the paper money collector base, as these are entry-level pieces that newer collectors are eager to buy and dealers are equally eager to stock. The final $1 Large Size Silver Certificates are the Series of 1923. Long considered extremely common, the performance of Uncirculated pieces from this series, of which there are three signature combinations, has been something to watch. The populations decrease as the catalog number increases: PMG has seen 6,449 examples of Fr.-237, 3,392 of Fr.-238, and only 358 of Fr.-239. Looking at Fr.-238 in Gem CU65 just a few years ago it was a $150 to $185 note, and now trades in the $275 to $325 range. Just last month, Heritage sold two examples with the PMG Star designation for $408 and $600! For Fr.-239, 177 of the 358 total notes graded are Uncirculated, but this most likely has more to do with the fact that dealers and collectors have not bothered to submit circulated examples for grading. Relative to its scarcity, this note in Extra Fine and About Uncirculated could be significantly undervalued. Next month we will take a look at the $2 denomination of Large Size Silver Certificates.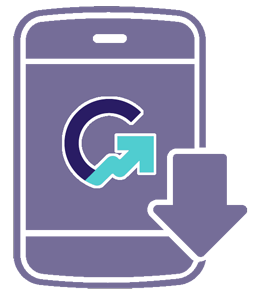 Download the Greysheet app for access to pricing, news, events and your subscriptions.
Visit these great CDN Sponsors
Author: Patrick Ian Perez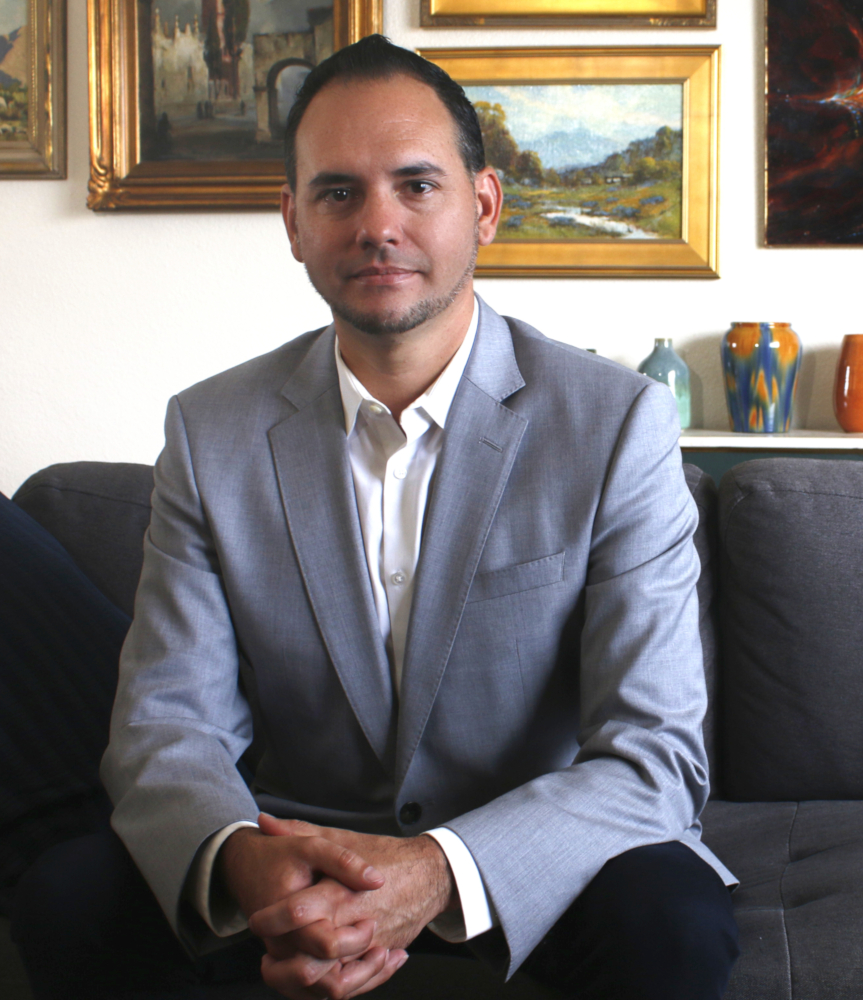 Patrick Ian Perez began as a full time numismatist in June of 2008. For six years he owned and operated a retail brick and mortar coin shop in southern California. He joined the Coin Dealer Newsletter in August of 2014 and was promoted to Editor in June 2015. In addition to United States coins, his numismatic interests include world paper money, world coins with an emphasis on Mexico and Germany, and numismatic literature. Patrick has been also published in the Journal of the International Bank Note Society (IBNS).
---