Bitcoin:

$23,142.05
$18.73
Ethereum:

$1,592.07
$7.44
MONTHLY SUPPLEMENT: NEW ANA PRESIDENT GARY ADKINS SETS VISION FOR NEW TERM
CDN recently had the opportunity to speak with Gary Adkins, who was elected president of the American Numismatic Association (ANA) in July 2017.
I recently had the opportunity to speak with Gary Adkins, who was elected president of the American Numismatic Association (ANA) in July. The longtime coin dealer and numismatic ambassador is the ANA's 60th president and will serve a two-year term.

Adkins' ascension to the top of the world's largest numismatic club marks the latest chapter in his illustrious career. He has served the coin industry as a dealer for more than 50 years, and over the decades has contributed to the hobby in countless ways. One of his most significant achievements was drafting the "Collectors Bill of Rights," which he created on behalf of the Professional Numismatists Guild, which he served as its president; the "Collectors Bill of Rights" provides consumers with an outline on what they should expect when doing business with coin dealers. Adkins is also a board member and past chairman of the Industry Council for Tangible Assets (ICTA), a precious metals consumer and dealer advocacy organization.
Many people may also recognize his name from A Guide Book of United States Coins ("The Red Book"), for which he has contributed pricing information over many years. He has also been interviewed by various media outlets during coverage of numismatic-related stories. Additionally, Adkins led his own coin firm before join forces in 2017 with David Lawrence Rare Coins in Virginia Beach, Virginia.
Adkins was sworn in as president during the ANA's World's Fair of Money Show in Denver, Colorado, on August 4, 2017. Already a few weeks into his first term as president, he has a clear vision in mind for what he hopes to accomplish over the next two years while leading the ANA, which currently boasts some 25,000 members. Adkins was gracious to spend some time to speak with me about these plans in vivid detail. Here is what he told me during our interview.
Q. HOW DOES IT FEEL TO HELM THE ANA, THE BIGGEST COIN ORGANIZATION IN THE WORLD?
A. It's felt like an overwhelming task to be honest, but I've been involved in the hobby for 53 years now. Serving as president is my way of giving back to the hobby and giving back to the ANA. I'm 67, but I love coins, the coin business, the people in the hobby, and the ANA. It's a special time to be leading the group, celebrating 125 years as an organization and it's the 50th anniversary of the current headquarters in Colorado Springs, Colorado. I want to help them continue another 125 years.
Q. ONE OF THE BIGGEST CHALLENGES WE FACE TODAY IN COIN COLLECTING IS IN KEEPING THE RANKS GROWING. HOW DO YOU THINK WE CAN DO THAT?
A. It's a challenge to grow the hobby. There are different demographics, different types of collectors. You have those who collect coins because they like their art or history, and then there are those who buy coins for investing. Some collectors are happy to sit at home buying coins in their pajamas, while others prefer to touch and feel coins in person at the shows. It's a challenge to reach all of our constituents. It's important to educate collectors and get people to engage with the hobby. I started collecting coins when I was nine years old and became a dealer at 15. It was a different time back then, but young people today are overwhelmed by iPhones, iPads, and computers. We need to appeal to the mass audience. The key is outreach, and one of the best ways to do that nowadays is with the internet.
Q. THESE DAYS, THE HOBBY IS INCREASINGLY LEANING ON THE INTERNET. HOW WILL YOU HELP FACILITATE THIS DIGITAL PUSH FOR THE ANA?
A. There's the old saying, 'buy the book before the coin.' Maybe now we should say 'buy the ebook before the coin.' If you look at coin publications these days, they seem to be getting thinner and thinner. The Numismatist is still phenomenal, and people still love getting them in the mail. But the internet is the future and we need to make sure our site reaches all of our base. We also need to increase the amount of content, and we could also improve educational opportunities for beginners and advanced users. One of the things we've recently done is extend an agreement with E-Sylum, and they will now link to their work on the ANA site (www.money.org). Another strategic move is in working with CDN to add the Collectors Price Guide (CPG) so collectors can get a better idea as to the valuation of their coins. CDN has been around since 1963, and for most of that time, it was really only coin dealers who had access to their information. Now, collectors increasingly are using CDN for pricing, and this helps extend valuable price information to the collector market, which needs to be served.
Q. WHAT OTHER PLANS ARE IN STORE FOR EXPANDING THE ANA'S ONLINE REACH?
A. eBay is a mass market and it's a fantastic place for us to reach out to buyers. There are so many people who buy coins on eBay and yet probably don't know the ANA even exists. I also want to work with other partner sites, including the United States Mint and The Smithsonian to help spread the word.
Q. HOW ABOUT OUTREACH THROUGH MORE TRADITIONAL AVENUES?
A. One of the most important ways to improve our outreach efforts is through local and regional coin clubs, which are our best recruiting grounds. The people in these clubs are dedicated coin collectors who can have a desire to learn more about coins and are enthusiastic about the hobby. They are the kind of people who could help spread the word about the ANA and our hobby, including the art and history of coins.
Q. WHAT ARE YOUR PLANS FOR GETTING MORE YOUNG PEOPLE INVOLVED IN THE HOBBY?
A. Education is our mission, and so extending our efforts into schools would make sense. We have "Coins in the Classroom" and "Coins for As," which are two programs designed to help reach kids at school and educate them about coins with the hope that they will become excited about the hobby. With these programs, we can help teach kids about history and art. Don Kagin is the ANA vice president, and his personal mission is to make sure we extend our efforts even further, going into the university settings. He would like to see more numismatic courses offered at the college level, including those addressing the business side of the industry. And why not? There are a lot of qualified people who could teach numismatic courses in college, and even help foster an interest in the art and history of coins through collections held by many schools across the country. Many schools have great coin collections, such as Hillsdale College in Michigan. One of the challenges is in getting young people who become coin collectors to stay coin collectors. Often they start off young, at age eight or nine, and then in a few years they become distracted with other life matters and lose interest. Then they go to college, or they get a job and get married, and then they have kids. But eventually, after they have a decent income and a little more time in their 30s or 40s, they start coming back to the hobby. I've been seeing a lot of this happening lately.
Q. HOW CAN THE ANA IMPROVE SHOW ATTENDANCE?
A. There are a lot of people who live near our shows but we need to get the word out to them so they will become interested and visit. One way we need to get the word out is through social media before shows to help bring in more members of the general public. A lot of folks would love to see some of the coins we have on display—imagine the chance of seeing a $1 million coin, or getting to see a bunch of other neat coins they've never seen before. We also do well with our seminars, lectures, and exhibits. But we've got to take advantage of the local media outlets a week or so before the shows to help bring people in. It doesn't really help if the news about a show is released on the last day of the event. They say "if you build it, they will come," but before people come, they've got to know you've built it! I'm going to push for more pre-show coverage of our events. It would also help if local collectors and dealers who are knowledgeable about the hobby and enthusiastic about the shows seek interviews about the ANA events to help give a voice about why people should come visit a show.
Q. ARE THERE OTHER WAYS TO GET THE GENERAL PUBLIC ENGAGED IN COIN COLLECTING?
A. Another venue we can use to help promote the hobby is National Coin Week (which is usually held in mid April and marked its 94th year in 2017). It can be successful, but social media will be the key to that.
Q. IN RECENT YEARS, IT SEEMS OLDER TYPE COINS HAVE BEEN PUSHED TO THE WAYSIDE BY MODERN ISSUES AND BULLION. HOW CAN WE HELP FOSTER MORE INTEREST IN TRADITIONAL COINS AGAIN AND HELP PROPAGATE GROWTH ACROSS THE COIN MARKET?
A. We can promote older coins through educational efforts. There are so many world mints producing coinage at an incredible rate these days. But this can be overwhelming to many coin collectors. Look at stamps—the United States Postal Service put out so many stamps at one point that people couldn't keep up. They were putting out new commemorative sheets every week it seemed like! Collectors got frustrated, and the hobby fell by the wayside. Now you can go to a show and find those sheets everywhere, they're so common. You can buy some for as little as 70 percent of face value, yet it's the classic stamps that have held their value. That's really a good analogy for what I'm afraid might happen in the coin business. There are a lot of folks who love their American Silver Eagles, Canadian Superman coins, and the like—and I guess they help bring the kids in. But in the long run that can be detrimental to the hobby.
Q. WHAT'S SOMETHING HOBBYISTS CAN DO TO HELP THE ANA REALIZE THESE GOALS YOU'VE OUTLINED IN YOUR VISION?
A. If you're a collector and don't belong to a club, you should join one. Express your fondness for the hobby and help get the word out on how much fun it is. Talk to your friends and family. You've got to think globally, act locally. Local is where it all starts.
Q. LOOKING AHEAD, WHAT ARE SOME OF THE CHALLENGES YOU THINK YOU'LL FACE IN THIS TERM?
A. You hit the ground running with a two-year term. We've even discussed the possibility of making three-year terms, because there's so much to do—no one person can make a difference alone. There's no 'I'—it's a collaboration. We have a great executive director in Kim Kiick a great board, and great members. It's everyone's job to make sure the hobby and ANA move forward. To help do that, I want to create a numismatic forum in the next year to get the top minds in the hobby talking about how we can keep the hobby going for another 125 years.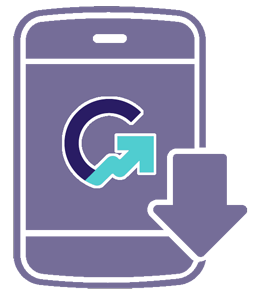 Download the Greysheet app for access to pricing, news, events and your subscriptions.
Subscribe Now.
Subscribe to Monthly Greysheet for the industry's most respected pricing and to read more articles just like this.
Visit these great CDN Sponsors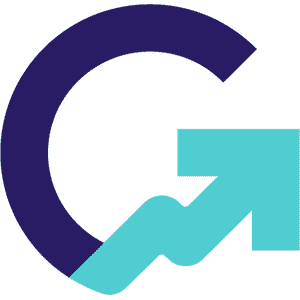 The trusted name in numismatic pricing since 1963, CDN Publishing is home to important industry reference and price guides, including the Greysheet, Greensheet, CPG Rare Coin Market Review, and the CAC Rare Coin Market Review, and the Banknote Book. Located in Virginia Beach, you can find out more at www.greysheet.com, or call 757-655-1056.
---