Bitcoin:

$27,190.89
$106.93
Ethereum:

$1,902.16
$7.73
16,000 Morgan Dollars From New York Hoard Graded By NGC
Numismatic Guaranty Corporation® (NGC®) has certified the New York Bank Hoard, a group of 16,000 Morgan dollars that had been stored in sealed US Treasury bags for more
Numismatic Guaranty Corporation® (NGC®) has certified the New York Bank Hoard, a group of 16,000 Morgan dollars that had been stored in sealed US Treasury bags for more than 50 years. The remarkably well-preserved hoard boasts a number of high-grade pieces, including 118 that graded NGC MS67.
Each canvas US Treasury bag in the New York Bank Hoard contained 1,000 uncirculated Morgan dollars of the same date and mintmark combination. 11 different issues were represented
1878-S (one bag)
1880-S (two bags)
1881-S (one bag)
1883-O (one bag)
1884-O (one bag)
1885 (one bag)
1885-O (two bags)
1886 (one bag)
1887 (four bags)
1888 (one bag)
1889 (one bag)
The hoard had been stored in a bank vault in New York since 1964, when the coins had been purchased directly from the US Treasury. Completely untouched for decades, they were passed down to their current owner, who sought the guidance of Jeff Garrett, President of Mid-American Rare Coin Galleries and former President of the American Numismatic Association (ANA).
Garrett then contacted Mark Salzberg, NGC Chairman & Grading Finalizer, who met Garrett and his son, Ben Garrett, in New York to examine the treasure. As they carefully opened each bag they were stunned to see coins so pristine that they looked like they had just been minted.
The highlights include:
28 1880-S Morgan Dollars graded NGC MS67
Four 1885 Morgan Dollars graded NGC MS67
Four 1885-O Morgan Dollars graded NGC MS67
82 1887 Morgan Dollars graded NGC MS67
One 1884-O Morgan Dollar graded NGC MS66+★
"Every collector dreams about having the opportunity to examine unsearched and fully original bags of vintage coins," said Mark Salzberg, NGC Chairman and Grading Finalizer. "This was an incredible thrill for me."
Garrett described the excitement in a recent article for the NGC Weekly Market Report, where he wrote that "with each bag being opened, our small group was able to witness the reveal of a numismatic time capsule. The overall quality of the coins is amazing."
Morgan Dollars were struck from 1878 to 1904 and then again in 1921. Their history, large size, silver content, and mesmerizing cartwheel luster has captivated collectors for generations.
There have been several major hoards of Morgan Dollars in the last 50 years. Among the most notable were the coins sold by the US General Services Administration (GSA) from 1972 to 1980, as well as the hoard accumulated by LaVere Redfield, which was dispersed following his death in 1974. Coins pedigreed to the GSA and Redfield hoards are highly desired by many collectors.
The New York Bank Hoard coins were encapsulated with a special NGC certification label. The coins in this hoard will be listed separately in the online NGC Census, which identifies the NGC-certified population for each issue and grade.
"The New York Bank hoard of U.S. Treasury silver dollars was one of the most exciting chapters of my numismatic career," added Garrett. "Now that the hoard has been certified and pedigreed by NGC—and protected by NGC's secure holder—the coins can be enjoyed by countless other collectors." The Bank of New York Hoard coins will be available from major retailers in the near future.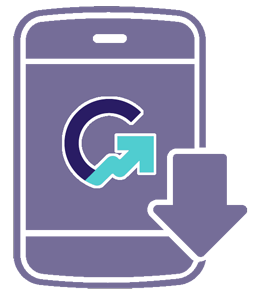 Download the Greysheet app for access to pricing, news, events and your subscriptions.
Visit these great CDN Sponsors
Source: Certified Collectibles Group

The Certified Collectibles Group (CCG) is a set of independent third-party companies (NGC, NCS, PMG, CCG, CCS, ASG & CAG) focused on the expert authentication, grading and conservation of collectibles.
---