Platinum:

$1,002.00
$3.00
Palladium:

$1,782.00
$8.00
Bitcoin:

$16,849.65
$17.64
Ethereum:

$1,239.99
$8.46
Mr. Gobrecht's Liberty Seated Silver Dollars: Part I
The July Monthly Greysheet's feature article is part one of a two-part review of Liberty Seated silver dollars.
THE COINAGE ACT OF 1792 not only established a United States Mint to be built and functioning, but it also created roles for those who would manufacture the nation's coinage at the Mint, and the denominations of American coins that would be struck. Silver dollar coins were authorized by the Act, which was passed by the Congress of the United States on April 2, 1792.
Coinage designs were more outlined than set in stone—meaning that Congress had some idea of what they wanted to see as representative of our new country, but they left the actual designs to the Mint engravers and the talented artists who supported them.
The U.S. Mint first struck silver dollar coins, of the Flowing Hair type, in 1794 and 1795. The design was not very well-received by the public, and the obverse, which received the brunt of the complaints as a hideous rendition of Miss Liberty, was redesigned in 1795. The American public was still not satisfied with these designs as truly representing our fledgling country, but now the reverse was criticized for having such a 'scrawny' American eagle. It too, was redesigned, and between 1798 and 1803, because this design received little criticism, these Heraldic Eagle silver dollars were struck in quantities sufficient for commerce.
In 1804, the Mint struck 19,570 silver dollar coins, but it is generally believed that none of those coins were actually dated 1804. They were likely dated 1803 as the Mint generally used coin dies until they were no longer able to generate a successful strike. At that time, the Mint staff were more interested in the numbers of coins produced rather than the actual dates on those coins. The great numismatic rarity, the 1804-dated silver dollar, was believed struck between 1834 and 1835 for use in presentation proof sets which were given to foreign dignitaries. They were minted in very limited quantities.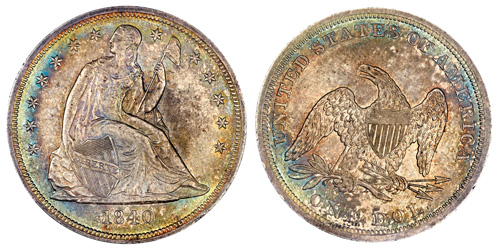 So, why did the U.S. Mint not strike silver dollar coins in quantity, between 1804 and 1840? The price of silver in the world markets had risen to such a level that the United States silver dollar coin was now worth more than one hundred cents, just for the silver bullion that it contained. This led to the worldwide hoarding of U.S. silver dollar coins and the exportation of these coins to Europe and Asia. The coins that went to Europe were hoarded and collected. Those coins that went to Asia were customarily melted for their silver content, and that defeated their intended purpose.

So, in 1806, under the direction of President Thomas Jefferson, the Secretary of State, James Madison wrote a directive to Mint Director Robert Patterson. His missive instructed the Mint Director to cease all silver dollar coinage production and not to strike any silver coins greater than half dollars. This allowed the U.S. Mint to focus on coins that were less profitable to export and would, likely, remain in circulation in America, where they were sorely needed for commerce.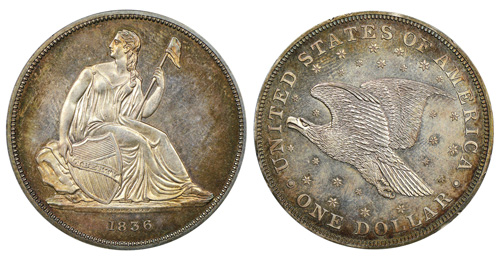 But by the mid-1830s that situation had changed. The suspension on striking silver dollar coins had been lifted in 1831. The new Mint Director, coincidentally, was Robert M. Patterson, the son of the elder Patterson, and prior Mint Director. Under his leadership, the Mint had their lead engraver, Christian Gobrecht, design a new silver dollar with Liberty on the obverse and a flying eagle on the reverse.

This new coin's design was unlike any silver dollar previously struck. Instead of a portrait of Miss Liberty's head, Gobrecht chose to portray a full-length portrait of Miss Liberty, seated on a rock, with the classical liberty cap on a spear, in her left hand. Liberty's right hand is holding steady an American shield, bearing its usual 13 stripes. Across it was a banner on which the word "LIBERTY" was inscribed. Only the date and Gobrecht's name would be added to this design. A later version added 13 six-pointed stars surrounding Liberty. This obverse layout was based on a design by the famed 19th Century portrait painter, Thomas Sully.
The reverse, based on a design by the famed ornithologist Titian Peale, depicted an American Eagle in flight. There were multiple variations of the reverse design, with the eagle flying at an upward trajectory and later flying in a level fashion. There are also varieties with and without 26 six-pointed stars. This side of the coin also carried the words, "UNITED STATES OF AMERICA," as well as the denomination of "ONE DOLLAR," around the upper and lower peripheries.
These coins were intended to give merchants and the public an idea of what the new silver dollar coin might look like. Gobrecht Dollars are today considered as pattern coinage rather than as commercial coinage for a variety of reasons. The obverse relief on the coin was too high to be considered as practical for commerce, multiple die alignments were used, and adornments such as stars were used on some issues and not others. Most importantly, the mintage figures for these coins, issued between 1836 and 1839 never exceeded 1,000 coins of any issue. They are an interesting, but perplexing series on their own to collect.
But by 1840, a new silver dollar, struck for commerce, was required and Mint Director Patterson hired a Philadelphia artist, Robert Ball Hughes, to modify Gobrecht's designs. Gobrecht himself also modified the designs with the addition of drapery from Miss Liberty's left elbow, a slightly larger face and the word LIBERTY on the scroll was now incuse. The obverse relief needed to be lowered to make it practical for commerce and 13 six-pointed stars were added around Liberty.
But because the reverse design of Gobrecht's Flying Eagle coin was not wanted, an entirely new reverse design needed to be created. His Flying Eagle design wasn't considered to be either attractive or practical. The Mint revived a version of former U.S. Mint Assistant Engraver John Reich's perched American eagle design, which was used on American coinage dating back to 1807. The eagle faced left, had an American shield covering its breast and held arrows in one talon and an olive branch in the other, providing the image that America was always ready for either war or peace.
Art historian, Cornelius Vermeule, in his book, "Numismatic Art in America," describes the much tinkered with coinage of 1840 in this manner:
"The seated Liberty has lost much of her plastic quality, becoming flatter and more like an engraving rather than a statue on a plinth. A curl of hair on her right shoulder masks the long, awkward line from neck to arm, and extra folds of drapery new buoy the left arm. The reverse is a disappointment: the same old unnatural unartistic eagle with shield on his stomach, like a baseball umpire's protector, has returned once again to clutch branch and olives in one foot, arrows of war in the other oversized set of claws."
Regardless of Vermeule's technical critique, this design graced American coinage on a number of denominations from 1840 until 1891. This demonstrates an amazing longevity for coinage that can be changed at the whim of the Treasury and Mint officials every twenty-five years, without any Congressional involvement.
The first striking of these new silver dollar coins took place at the Philadelphia Mint on July 21, 1840. And while the coin may have lacked some technical or artistic merit, it was well-received by the public and was ready for commerce. The new silver dollar was comprised of .900 silver and .100 copper, added for durability. It also had a smaller diameter (38.1 mm as opposed to 39-40mm), as well as a reeded (as opposed to a lettered) edge. These differences from its predecessors made it more suitable for commerce and less attractive for melting and hoarding.
The Liberty Seated silver dollar coins were struck at the Philadelphia Mint between 1840 and 1858. Mintages between 1840 and 1858 were generally low, with the high mintage during this period coming in 1842, when coins struck totaled 184,618. The lowest mintage for a circulation issue struck during those years was 1852 when only 1,100 coins were struck. The first branch mint coin was a New Orleans mint example in 1846. No further silver dollars were struck there until 1850 and then not struck there again until 1859.
The years 1851 and 1852 had both original U.S. Mint authorized coins but also unauthorized restrikes of those same two dates. The reason for such low numbers of original coins is that after the discovery of gold in California, a large number of American gold coins began flooding the marketplace. Accordingly, the price of gold in relation to the price of silver began to drop. Thus, silver coins were worth more in relation to gold. They were once again being melted or exported to Asia and melted there. Because it was profitable to export silver, only small amounts were being turned into the Treasury to remanufacture into coinage, thus few new silver dollar coins were struck or needed.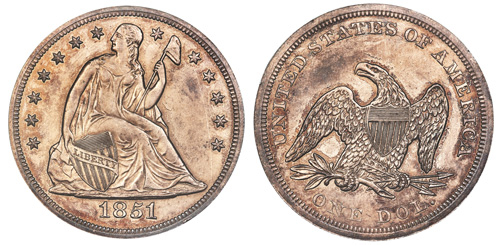 But as coin collecting boomed in the 1850s, the rarity of the 1851 and 1852 business strike coins became known not only to coin collectors but also to employees of the Mint. These unscrupulous employees began striking Proof coins dated 1851 and 1852 and selling them to eager collectors who wanted those dates. That is why we have no idea of how many were struck and how many made it into collectors' hands.

The Coinage Act of 1853 passed in February and the Act lowered the silver weight of all silver coins from half dimes to half dollars, but the weight of the silver dollar was not reduced. Even so, the popularity of these large, heavy silver coins waned in the North and in the East so many were shipped west of the Mississippi River.The United States government had so many silver dollars piling up, that they sent shipments to our western states for use in commerce there. Additionally, quantities of those coins were shipped to China, where they paid for the silk, tea, spices, and other imports that came back to the United States.
By 1859, silver dollar coins continued to be struck in Philadelphia and also at the branch mints in New Orleans, which gave them an "O" mintmark but also in San Francisco, with those coins bearing an "S" mintmark. Of course, the outbreak of the American Civil War, only permitted these Liberty seated silver dollar coins to be struck in New Orleans in 1859 and in 1860. By 1861, the war had begun, and the New Orleans Mint was taken over by the state of Louisiana as part of the newly formed Confederate States of America. American silver dollar production ended for the foreseeable future.
Only very limited numbers of Liberty seated silver dollars were struck through the war's ending in 1865 as all coinage was scarce and the government wanted to bolster their newly issued paper currency.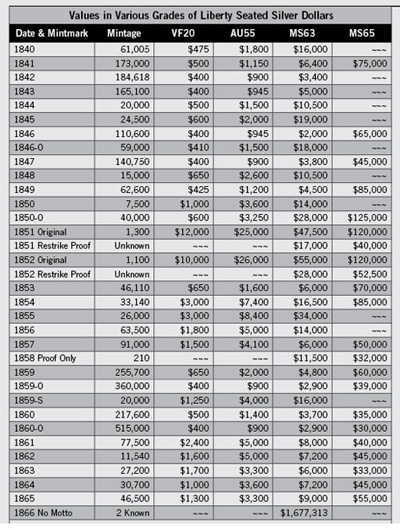 Part II of this series, next month, will complete the remaining dates of this series from 1866 through 1873, and also discuss the "Burning numismatic question of the day:" is it Seated Liberty silver dollars or Liberty Seated silver dollars?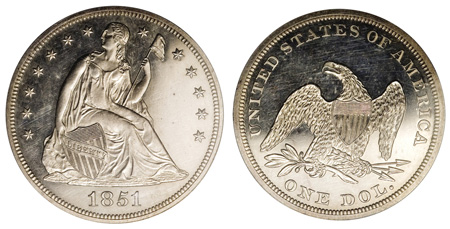 Michael Garofalo has been a professional numismatist for more than 40 years. He was President of Liberty Numismatics and retired from APMEX where he was Vice President and Director of Numismatics. He is a Life Member of the American Numismatic Association and a member of the Numismatic Literary Guild.

Mike has recently published a book with CDN Publishing, titled "Secrets of the Rare Coin & Bullion Business from a Lifelong Trader." Order a copy today at www.greysheet.com.
Images courtesy of Heritage Auctions, HA.com & NGC, www.ngccoin.com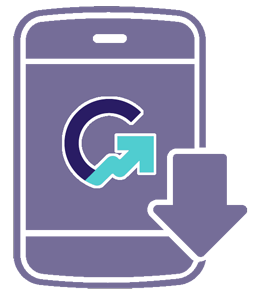 Download the Greysheet app for access to pricing, news, events and your subscriptions.
Visit these great CDN Sponsors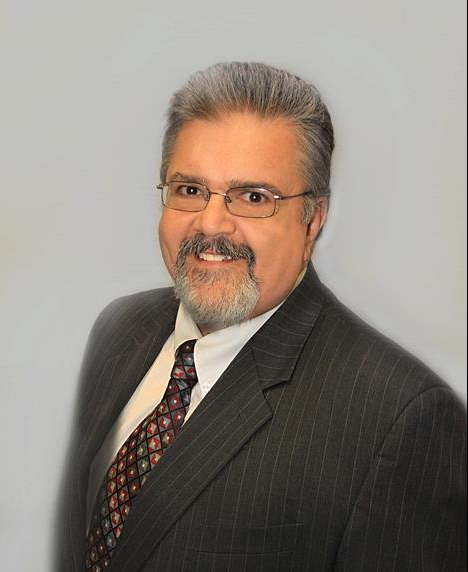 Mike Garofalo has been a coin dealer for over 40 years and recently retired as Director of Numismatics from APMEX. He has been both a wholesale dealer and a retailer. A prolific writer, he enjoys bringing to light previously unknown numismatic facts. He can be reached at
Mike@NumismaticAuthor.com
---