Palladium:

$1,601.00
$33.00
Bitcoin:

$22,884.17
$14.08
Ethereum:

$1,633.27
$6.27
Multi-Million Dollar Coins Make Auction History
Not long ago, the sale of a single coin for more than one million dollars was especially newsworthy. Last week, five U.S. coins each realized more than $2 million!
Not long ago, the sale of a single coin for more than one million dollars was especially newsworthy. Last week, five U.S. coins each realized more than $2 million!
For the first time, both Heritage and Stack's-Bowers conducted official ANA auctions after the ANA convention ended. At the Stephens Convention Center in Rosemont, Illinois, near Chicago, the ANA bourse floor was open to the public from August 10 to 14, though auction lot viewing and dealer-to-dealer trading began earlier. In my estimation, holding the auctions after the convention was completed led to higher auction prices than would have been realized if the auctions had been conducted while the convention was in progress.
Whether in-person or by way of a laptop in a hotel room, participating in or even knowledgeably observing auctions requires preparation, energy and concentration. Collectors and dealers are busy at the convention. By the following week, they had time to properly rest, prepare and factor bids. It is hard to think carefully about an auction while viewing coins on the bourse floor, attending a presentation, participating in a club meeting or talking about coins with friends at a restaurant. A few days of rest before the auctions began must have been helpful to some serious bidders.
The Heritage auction was held at the Heritage headquarters in Dallas County, very close to the DFW Airport. The Heritage U.S. coin Platinum Night event was conducted on August 18. Separately, I analyzed the sale of the Childs-Pogue 1804 silver dollar by Stack's-Bowers for $7,680,000. The multimillion dollar coins that Heritage auctioned are the present topic.
Before August, it was clear that rare gold coins had significantly increased in value in 2021, and rare silver coins had not increased to the same extent if at all. I am referring to price averages, not to every coin.
The Hayes-Pogue-Simpson 1794 dollar is a rare silver coin that has increased in value. The increase, though, may have occurred before 2021. Over the last fifteen years, there has been much discussion about and expressed enthusiasm for 1794 silver dollars.
Over time, I have discussed the Hayes-Pogue-Simpson 1794 dollar with several pertinent collectors and dealers. The general consensus, before the ANA Convention, was that there is more demand for it in 2021 than there was in 2015.
In 2014 or early 2015, the Hayes-Pogue 1794 was PCGS graded MS-66+. This silver dollar was approved by CAC before it was auctioned by Stack's-Bowers, in association with Sotheby's, on Sept. 30, 2015, for $4,993,750, though CAC approval was not mentioned in the catalogue.
The approximate $5 million result in 2015 was a medium retail price at the time. In my estimation, a medium retail price on August 18, 2021, would have been around $5.8 million, an increase of more than 16% since September 2015. The $6.6 million result on August 18, 2021, was strong to very strong, an aggressive price, though understandable. Ian Russell of GreatCollections reports that he was the successful bidder, on behalf of a client.
On January 24, 2013, Stack's-Bowers auctioned the Carter-Lustig-Knoxville-Contursi-Cardinal-Morelan 1794 for more than $10 million. In my view, that 1794 dollar is a true Special Striking, something of far greater importance than a business strike (http://tinyurl.com/Incredible1794). I am aware that other experts have expressed contrary opinions.
A few years ago, reliable sources suggested that the owner of the Lelan Rogers 1794 dollar was not then interested in selling it. Like the Hayes-Pogue-Simpson 1794, the Lelan Rogers 1794 was PCGS graded MS-66+ and CAC approved. In terms of quality, the fourth finest known 1794 dollar is far below the just mentioned three. It is likely that at least two collectors who each very much desired a gem quality 1794 silver dollar competed for the Hayes-Pogue-Simpson coin on August 18.
It is very unlikely that Bruce Morelan would sell the Carter 1794 for less than $8.5 million in 2021. Indeed, he may not be willing to sell it for a higher price during 2021. Furthermore, there is much uncertainty as to when the Lelan Rogers 1794 will become available again. Therefore, the auction of the Hayes-Pogue-Simpson 1794 for $6.6 million may be an isolated case and may not be relevant to overall trends in markets for rare U.S. silver coins. Alternately, it may be a leading example of a substantial increase in the values of rare U.S. silver coins. Before I express a viewpoint regarding current market trends for rare U.S. silver coins, I will analyze public data beyond the ANA auctions and further investigate private sales. More data is needed before a conclusion should be drawn about current changes in values of rare U.S. silver coins.
The sale of a famous rarity is sometimes unrelated to market trends. In general, 1794 dollars are famous and the just-cited three gem quality 1794 dollars are legendary coins. All 1854-S half eagles ($5 gold coins) used to be among the most popular and famous coins. From the early 1900s to the 1960s, the 1854-S half eagle was a much sought-after Great Rarity. Just three were known, and a fair number of people seriously collected Liberty Head half eagles by date.
At the auction of Eliasberg's gold coins by Bowers & Ruddy in October 1982, the Eliasberg 1854-S half eagle sold for a price that participants then must have thought was relatively low, $187,000. The Eliasberg 1854-S is not the 1854-S half eagle that Heritage auctioned in August 2018 and again in August 2021.
The Eliasberg 1854-S is, by far, the finest known 1854-S half eagle and an attractive coin on its own. The Eliasberg 1854-S, which was later owned by the Pogue family, was PCGS graded AU-58+ and CAC approved. It is of much higher quality than the just auctioned 1854-S, which was both NGC and PCGS graded XF-45. In my personal opinion, the difference in quality between the two is much greater than the certified grades indicate.
Back in October 1982, the Eliasberg 1854-S half eagle brought less than an Ultra High Relief 1907 Saint-Gaudens ($242,000), and an 1825/4 half eagle ($220,000). The Eliasberg 1854-S half eagle then brought just slightly more than a 1927-D Saint and just $77,000 more than an 1875 Three Dollar Gold piece. In 1982, the 1854-S did not have the status that it had ten to twenty years earlier.
In October 1982, the Eliasberg 1854-S half eagle brought just a fraction of the $687,500 result for the Eliasberg 1822 half eagle, which was then of similar rarity. Then and now, the Eliasberg 1822 half eagle is the only 1822 half eagle available to collectors.
Yes, two 1854-S half eagles have become available over the last three years. When the Eliasberg 1854-S appeared in 1982, however, it was the only one available to collectors and bidders. In 1982, collectors probably wondered whether another 1854-S half eagle would become available during their respective lifetimes, if ever.
The DuPont 1854-S half eagle was stolen in 1967. Unfortunately, thieves sometimes melt rare gold coins. The thieves were not numismatists and had no idea that Willis DuPont owned any coins or that he lived in the house that they robbed. In a targeted affluent neighborhood, the thieves selected DuPont's house because it was situated such that it was very unlikely that neighbors or drivers of vehicles nearby would witness their transgressions.
No one in 1982 could have counted upon the DuPont 1854-S ever again emerging. It is not certain that it ever did.
When the presently discussed coin surfaced shortly before it was first auctioned by Heritage in August 2018, it was not known whether it was the DuPont 1854-S half eagle. Apparently, the DuPont family did not have pictures of Willis DuPont's coins. It is believed, however, that the DuPont 1854-S and the Wolfson 1854-S are the same coin. In October 1962, Stack's (NY) auctioned Samuel Wolfson's U.S. gold coins.
Is it plausible that someone later deliberately wore down portions of this 1854-S so that it would not match past pictures of the Wolfson-DuPont coin? If this happened, whoever did so might have been familiar with the Wolfson catalogue or may have guessed that past pictures exist.
When this same coin was auctioned in August 2018 for $2,160,000, the possibility that it was the DuPont 1854-S was a dark cloud above. Since then, however, the DuPont family has renounced any claim to this coin. Although I have not seen the pertinent documents, a legal statement is excerpted in the current Heritage catalogue and I obtained information from another source. My impression, which should not be regarded as legal advice or as a conclusion, is that the DuPont family has agreed to never pursue claims against anyone in regard to this specific 1854-S half eagle. If so, the buyer in 2021 has clear title, regardless of whether this is or is not the DuPont 1854-S half eagle.
The $2.4 million result for this piece on August 18, 2021, is particularly ambiguous, perhaps a low to medium retail price. I hypothesize that the DuPont release, especially the excerpts from it in the current Heritage catalogue, increased the value of both this 1854-S and the Eliasberg-Pogue 1854-S half eagle.
A cloud over the subject matter has been removed. As a consequence, collectors probably have been much more likely in 2021 to think about completing sets of Liberty head half eagles than they were from 2018 to 2020. Collecting coins should be fun. Usually, a collector would not wish for his or her set to be overshadowed by notions of stolen coins.
In regard to the auction of the CAC approved, PCGS graded AU-58+, Eliasberg-Pogue 1854-S in March 2020 for $1.92 million, another factor is that the towering position of Dell Loy Hansen at the time may have discouraged prospective bidders from even thinking about pursuing the Eliasberg-Pogue 1854-S half eagle. In March 2020, some potential bidders for the Eliasberg-Pogue 1854-S may have concluded that, as Hansen was rumored to be intending to buy that coin, there was no point in 'getting the money together' or seeking credit approval to be prepared to bid on it. Collectors who seriously seek major rarities tend to be enthusiastic about those that they have a chance of winning.
In March 2020, a collector would not have been hopeful about acquiring the Eliasberg-Pogue 1854-S if he thought that Hansen was planning to pursue it in a very aggressive manner. Such a collector probably would have just avoided it. It is generally believed that Hansen is not in 2021 as determined to acquire a representative of every available, classic U.S. coin as many bidders and market analysts thought he was during the period from late 2017 to early 2020.
Although an 1854-S half eagle is certainly required for a complete set of half eagles, there are conflicting opinions regarding the respective status of many other rarities. Indeed, there are sharply conflicting opinions as to which coins are really needed for sets.
A 1921 Saint Gaudens double eagle that was NGC certified as Proof-64+, and CAC approved, realized $2,010,000 on August 18 in this same Platinum Night event. Is this coin needed for some kind of a set? Would a set of Proof or specially struck Saints require a 1921 to be complete? This is a complex question to be addressed at another time.
Does a set of Liberty Head double eagles require an 1861 Philadelphia Mint coin with a Paquet reverse to be complete? Though not especially surprising, given the very strong prices realized for many rare gold coins in the ANA auctions, I was mystified by the $7.2 million result for Paquet Reverse Philadelphia Mint 1861 Liberty Head double eagle, ex Norweb Collection. I am puzzled as to why it is valued so highly.
Yes, I know that there are just two known to exist. I have examined each of them on multiple occasions and written about each of them in multiple articles. Even so, the reverse engraved by Anthony Paquet is not much different from the standard reverse attributed to James Longacre.
This $7.2 million coin was earlier in the Norweb Family Collection. It has been graded MS-67 by PCGS and NGC. The other, the Dallas Bank coin, was PCGS graded MS-61.
The PCGS graded MS-61, Dallas Bank coin realized $1,645,000 in August 2014, which was then an auction record for a Liberty Head double eagle ($20 gold coin). Almost exactly eight years earlier, Heritage auctioned the same coin, with the same PCGS label, for $1,610,000. Still earlier, this Dallas Bank Philadelphia Mint Paquet reverse 1861 double eagle was auctioned for $345,000 in October 2001 by Sotheby's, in partnership with Stack's (NY).
Liberty Head Double Eagles were minted from 1850 to 1907. Before 1861, it was decided that the reverse design that is credited to James Longacre would be modified. Anthony Paquet edited the Longacre reverse; Paquet did not introduce a new design. Paquet favored taller and thinner letters and numerals. The placement of the reverse stars and letters was slightly different.
After some double eagles with the Paquet reverse modification were made, U.S. Mint officials canceled the adoption of Paquet's modified reverse. Researchers later cited issues regarding the narrow and less pronounced reverse border stemming from Paquet's modifications.
Early in 1861, U. S. Mint officials in Philadelphia sent orders to the New Orleans and San Francisco Branch Mints to not use the new reverse dies. By the time that such an order was received in San Francisco, thousands of 1861-S Double Eagles, with the Paquet modified reverse, had already been minted and more than 170 survive in the present. As far as I know, an 1861-O double eagle with a Paquet reverse never existed.
By the 1980s, there was agreement that the Norweb and Dallas Bank coins were the only two Philadelphia Mint, Paquet reverse 1861 twenties known to exist. At the Norweb III sale in November 1988, this Philadelphia Mint Paquet 1861 double eagle realized $660,000. It was NGC graded as MS-67 soon after that auction. The Norweb family, Philadelphia Mint Paquet was still in an NGC holder when I saw it at the ANA convention in 2008. Later, it was crossed into a PCGS holder.
In 2003, John Albanese purchased this coin from Greg Roberts, CEO of Spectrum Numismatics, and sold it to a coin wholesaler for around $2 million. This same dealer owned it until it was privately sold to Oliver Jung in 2020 or early 2021. Jung later decided to sell all his U.S. coins, not just this piece. Except in cases where the owner or former owner of a coin has granted permission to reveal or has approved a public announcement of his present or past ownership, I usually do not mention names of living present or past owners of specific coins.
A moment after it was auctioned in November 1988 in New York, the $660,000 result was fourth on the list of highest auction prices for coins and patterns. From November 1979 until June 1989, the first on the list was the Brasher Doubloon that was auctioned for $725,000 in the Garrett I sale by Bowers & Ruddy in November 1979. That same Brasher Doubloon was auctioned for $9.36 million by Heritage on January 21, 2021 ( https://tinyurl.com/BrasherDoubloons ).
At the Eliasberg gold sale in October 1982, by Bowers & Ruddy, the unique 1870-S Three Dollar Gold piece and the Eliasberg 1822 half eagle each realized $687,500. Coin market levels, however, were much higher in November 1988 than they were in October 1982, perhaps three or four times as high! Market levels for type coins, however, increased far more during the 1980s than market levels for rarities. A $687,500 result for one rarity in 1982 would be equivalent to at least $1.35 million dollars for the same coin in November 1988.
After adjusting for changes in market levels, the Norweb Philadelphia Paquet 1861 double eagle conceptually realized half as much as the Eliasberg 1822 half eagle, during the 1980s. The same Eliasberg 1822 half eagle was auctioned by Stack's-Bowers for $8.4 million, a surprisingly strong price, in March 2021.
Is the value of the two Philadelphia Mint 1861 Paquet reverse double eagles largely dependent upon whether prospective buyers or their respective advisors believe that a Philadelphia Mint, Paquet reverse double eagle has the status of a distinct date in the series? Does a set of double eagles by date (and mint location) require one to be complete? There is not a simple, correct answer.
A set of double eagles by date would need to include representatives of each date (and mint location) of all types or subtypes of double eagles. Therefore, if the Paquet reverse coins constitute a type or a subtype, both Philadelphia Mint and San Francisco Mint, Paquet reverse coins would be required for a complete set of Liberty Head double eagles.
In my opinion, the Paquet reverse coins are die varieties, not representatives of a design type, subtype or distinct date. For many U.S. coins, especially bust silver coins, there are variations regarding letter sizes, letter shapes, design element placement and borders. In regard to Reich Capped Bust half dollars (1807-36), the design type that is commonly referred to as Lettered Edge halves, there are a wide range of varieties relating to primary design elements, letter sizes, letter shapes, placement of devices, etc. Among U.S. coins, die varieties of the same year (and mint location) are not generally needed for sets, except for sets that are intended to include representatives of all die pairings. For a set by date (including mint locations), Paquet reverse coins are not required, in my view. I respect experts who express contrary views. It is true that Anthony Paquet's workmanship is distinct, notably different in style than that of James Longacre.
In any event, individual collectors tend to select individual coins that they find to be important. I suggest seeking the advice of experts. I also suggest that logical analysis, traditions and the culture of coin collecting should all be considered while pursuing rarities. Nevertheless, there will always be legitimate differences of opinion among experts, especially in cultural realms.
©2021 Greg Reynolds
Insightful10@gmail.com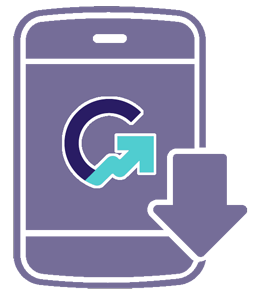 Download the Greysheet app for access to pricing, news, events and your subscriptions.
Visit these great CDN Sponsors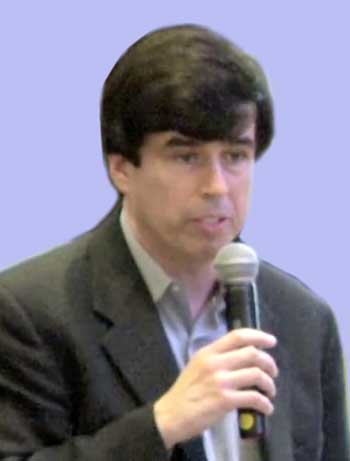 More than 750 of Greg Reynolds' articles about coins and related items have appeared in ten different publications. Reynolds has closely examined a tremendous number of rare, or conditionally rare, vintage U.S., British and Latin American coins. Furthermore, he has attended dozens of major coin auctions, including those of Eliasberg, Pittman, Newman, Gardner and Pogue Family. From the NLG, Reynolds has shared or won outright the annual award for 'Best All-Around Portfolio' a record seven times. Greg is available for private consultations and analyses, especially regarding rarities and auctions.
---