SEARCH BY CATEGORY
OR PUBLICATION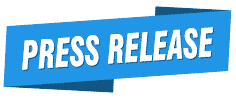 New 1854 Period 1 California Fractional Gold Dollar Variety Discovered
Published on October 12, 2021
A new die variety of California Fractional Gold Dollar has been discovered by Ken Glickman, an avid collector and researcher of California Fractional Gold for more than two decades.
Subscribe to

Monthly Greysheet

for the industry's most respected pricing and to read more articles just like this.
Costa Mesa, CA -- A new die variety of California Fractional Gold Dollar has been discovered by Ken Glickman, an avid collector and researcher of California Fractional Gold for more than two decades. The new variety has been confirmed by California Fractional Gold specialists Ronald J. Gillio, Robert D. Leonard, Jr. and John Pack. The new variety designation for this unique specimen will be listed as BG-526a, as that comes between BG-526 (1853) and BG-527 (1854) in the BG reference book.
The new specimen's obverse is the same as that of BG-526, and is easy to match, as follows: There are three prominent die cracks (one above the portrait, connecting the head to the rim, and two near 3 o'clock, connecting the upper and lower portions of the hair bun to the rim). The bold nature of these breaks makes them easy to identify. Since they are heavier in this pairing than seen in the BG-526 usage, they must always be present in this marriage.
The reverse die differs from that used for BG-526, however, and has been determined to match the die used to strike the unique BG-529, but in an earlier state.
Hence, a new die pairing is discovered!
Interestingly, this muling of the BG-526 obverse and BG-529 reverse combines an obverse used in an 1853-dated pairing and a reverse used in an 1854-dated pairing. It also sheds light on the striking sequence of these varieties by way of comparison of the die states.
There is notable difference in the thickness of the three die cracks between BG-526 (minted in 1853) and the new variety (minted in 1854). BG-526 is reportedly known in two die states, one with faint cracks and one with heavier ones. These cracks in the BG-526a usage are further advanced, placing the BG-526a in sequence as the later usage. The dramatic advancement of these breaks, their significant size, and the fact that this variety wasn't discovered until well into the 21st century is complementary evidence suggesting that the obverse likely failed completely not long after this piece was struck. It is the only known specimen thus far, and it could well be unique.
Ken Glickman stated: "Ever since I first learned of elusive and rare California Gold pieces on eBay in August 2000, I've wondered whether I would be one of the few fortunate coin collectors to discover something new in this numismatic field that the eBay seller had said was a 'sleeper.' Thus began my life-long quest to seek out new varieties in the three time periods. After accumulating over 500 varieties, with quite a few new varieties from the second and third periods, I was still on the hunt for a new variety discovery for the more prestigious first period. It was not until earlier this year that I was thrilled to finally discover and acquire this BG-526a specimen."
Expert Robert D. Leonard, Jr. commented: "BG-526a is a new discovery by Ken Glickman – a die marriage of the obverse of BG-526 and the reverse of BG-529, thus the first issue dated 1854. This discovery shows that Breen/Gillio listed the three 1854-dated Deriberpie gold dollars out of chronological order (based on the information available to them at the time); BG-529 was struck before BG-527 and BG-528. Besides these, there is yet another variety unlisted in BG, from completely new obverse and reserve dies. Mr. Deriberpie must have been minting a lot of these octagonal dollars to require so many dies."
Specialist Ron Gillio of Stack's Bowers Galleries added: "I started collecting California Fractional Gold in 1965. I mostly purchased in the San Francisco Bay area, mainly from pawn shops, curio & antique stores, and the local coin dealers. San Francisco became my best source for California Fractional Gold, and I amassed around 500 of the gold coins between 1965 to 1970 at $10 - $15 each. Those were the days!
"The last unlisted variety brought to me was at the 2016 ANA Convention in Anaheim, California. At that show, Bob Leonard, John Pack and I agreed on a new variety: another 1854 Octagonal Gold Dollar that was also unique and was designated BG-529a. That piece, graded PCGS AU-50, recently sold in the Stack's Bowers Galleries 2021 ANA Auction in August for a record price of $57,600. It should be noted that it has been five years since that discovery, and during that time no other new varieties have shown up. The discovery of the new 1854 Period 1 California Fractional Gold dollar variety is very exciting, and my thanks go out to Ken Glickman."
For more information, contact Stack's Bowers Galleries' Numismatic Acquisition Coordinator Ronald J. Gillio at RGillio@StacksBowers.com.
(Photo courtesy of Ken Glickman)
About Stack's Bowers Galleries
Stack's Bowers Galleries conducts live, Internet and specialized auctions of rare U.S. and world coins and currency and ancient coins, as well as direct sales through retail and wholesale channels. The company's 85-year legacy includes the cataloging and sale of many of the most valuable United States coin and currency collections to ever cross an auction block — The D. Brent Pogue Collection, The John J. Ford, Jr. Collection, The Louis E. Eliasberg, Sr. Collection, The Harry W. Bass, Jr. Collection, The Joel R. Anderson Collection, The Norweb Collection, The Cardinal Collection and The Battle Born Collection — to name just a few. World coin and currency collections include The Pinnacle Collection, The Louis E. Eliasberg, Sr. Collection of World Gold Coins, The Kroisos Collection, The Alicia and Sidney Belzberg Collection, The Wa She Wong Collection, and The Thos. H. Law Collection.
The company is headquartered in Costa Mesa, California, with offices in New York, Wolfeboro, Hong Kong, and Paris. Stack's Bowers Galleries is an Official Auctioneer for several important numismatic conventions, including American Numismatic Association events, the New York International Numismatic Convention, the Whitman Coin & Collectibles Spring, Summer and Winter Expos, and its April and August Hong Kong Auctions.
Visit these great CDN Sponsors
Leave a comment
Please sign in or register to leave a comment.
Your identity will be restricted to first name/last initial, or a user ID you create.
Comment