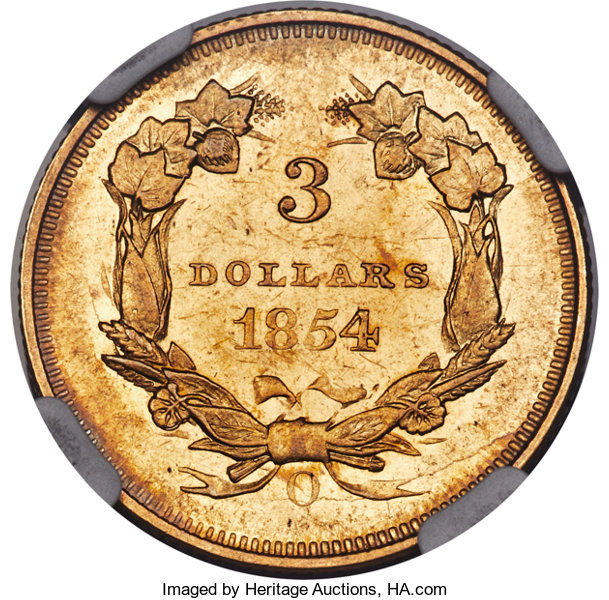 The New Orleans Mint has long been revered by collectors of gold coins as producing several fascinating rarities as well as due to its cache as one of the "Southern Mints." One particular $3 Gold Piece stands out among the rarities created by this facility over the years--the 1854-O $3 Gold Piece. This was the only date that $3 Gold Pieces were struck at the New Orleans Mint, which is notable enough in itself.
However, the story becomes even more interesting when you consider that only 24,000 pieces were minted--compared to a significantly-higher sum of 138,600 at the Philadelphia Mint that same year! Of that 24,000 coin mintage, less than 1,600 coins have been certified in any grade at PCGS and NGC combined.
Heritage Auctions will be offering a coin at the US Coins Signature Auction, which has been moved from Long Beach to Heritage Auctions' global headquarters in Dallas, June 4-7 due to the cancellation of the Long Beach Expo. The coin is even more of a standout piece when you consider that this NGC MS62 example is one of the top-graded coins to survive, one of only 5 pieces certified by NGC at the 62 level and tied for second-finest graded. As one of the nicest examples available to collectors, similar coins have sold for over $50,000 in the past!
In addition, 1854 is a popular year with gold coin collectors in general given how many rarities were produced that year. The phrase "1854-S" would make many collectors sit up straighter in their chairs, and the Dahlonega Mint also produced its only $3 gold piece that same year. This is the year, after all, that brought us the 1854-S $5 gold piece, which Heritage has sold in the seven figure range recently.
Leave a comment
Please sign in or register to leave a comment.
Your identity will be restricted to first name/last initial, or a user ID you create.
Register
Heritage Auctions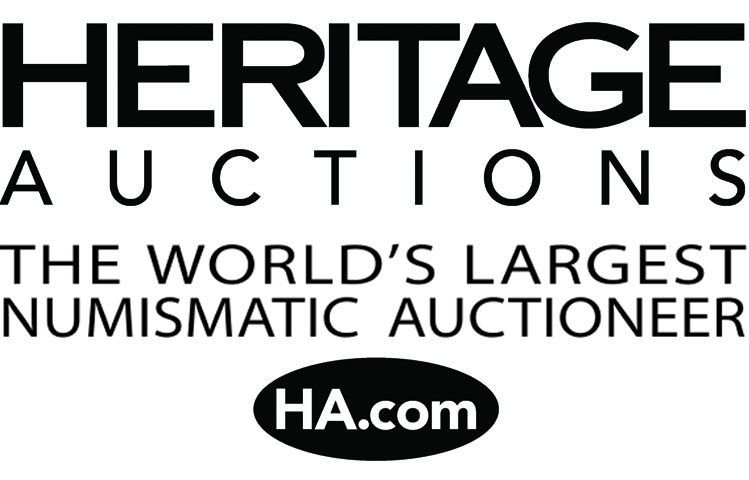 Heritage Auctions is the largest collectibles auctioneer and third largest auction house in the world, as well as the largest auction house founded in the U.S. We are also the undisputed Internet leader in our field, with more than 1 million online bidder-members registered on HA.com.

related news
directory listing
Spot Prices
Gold:
1863.88 1.29
Silver:
$23.06 0.10
Platinum:
$869.98 18.60