Palladium:

$1,418.50
$6.50
Bitcoin:

$26,975.88
$73.42
Ethereum:

$1,725.57
$11.40
October 2022 Greensheet Market Analysis: Post-ANA Sales Deliver Solid Results
The monthly currency market commentary for October 2022.
The post-ANA auction sales are now behind us and—like to the United States coin market—scarce to rare pieces sold very well overall. The U.S. currency portion of the huge Stack's Bowers Summer Global Showcase Auction was led by the ex-Pogue Collection Series 1880 $100 Legal Tender (Fr.-172). Certified Gem Uncirculated 65 by PMG, it last sold for $156,000 in March of 2020. In this sale it brought $288,000. In second place came a note from another very well-known collection, a Series 1886 $10 Silver Certificate (Fr.-291) once part of the Joel R. Anderson Collection. Also graded Gem Uncirculated 65, it was previously in a PCGS Currency holder and now residing in a PCGS Banknote holder, it sold for $78,000. The realized price when selling in the Anderson Collection sale in February 2019 was $45,600. Another extremely interesting note also sold for $78,000: an 1882 $20 Gold Certificate (Fr.-1178). While not a particularly scarce catalog number overall, this piece is certified Superb Gem 68 by PCGS Banknote, making it the sole finest known. There are a handful of Fr.-1178s graded Superb Gem 67 by PMG and the old PCGS Currency, but never a 68. In fact, PMG has only certified three Large Size Gold Certificates at this grade level, all from the 1922 Series. I also checked the serial numbers of the recently sold 1882 $20s that were graded 67 to see if this note was an upgrade, but it seems it is either newly graded or has been off the market for a long time. In any case, it sold for a very strong premium so clearly the market agreed with the assigned certified grade, which is the ultimate test. The previous high price for a 67 is $42,300. Overall Stack's sold 1,102 lots of U.S. currency, with the single six-figure note mentioned above, along with 19 notes that sold for more than $20,000. While we don't have the total prices realized from Stack's yet it is safe to say it was strong overall.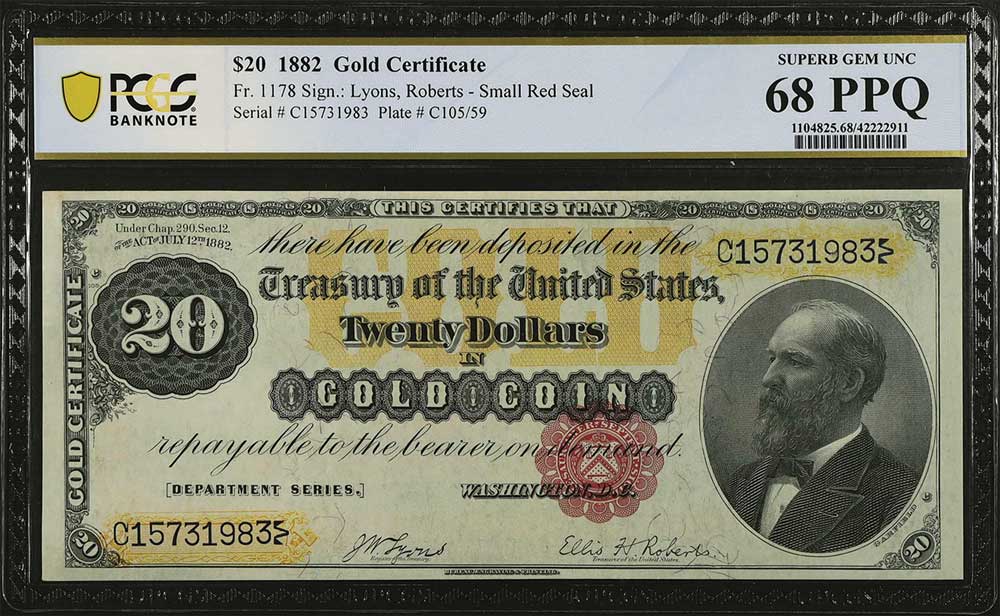 At Heritage, a smaller but sale equally-worthy of analysis was the Michael L. Turnbull Collection of Large Size Federal Reserve Bank Notes. The total prices realized for the sale was $131,061, with the mixed results. Some of the scarce Friedberg numbers in this series sold for less, sometimes significantly so, compared to other recent sales. This goes against the general trend of the market, so what are the possible reasons?
It is possible that the date of the sale, August 28th, fell when many dealers and collectors had just completed bidding and competing in the Stack's Bowers sale the previous week. Also, Federal Reserve Bank Notes, while recognized as both scarce and visually appealing, are a niche series that can be subject to greater price fluctuations compared to more mainstream series such as Silver Certificates and Legal Tenders. Another reason, one that we have cited before, is when notes are brought back on to the market quickly after selling in auction, results can come in lower than expected. An example of this is the 1915 $10 from Atlanta (Fr.-811)—a very scarce piece with just nine examples known. The Mike Coltrane example, graded PMG Very Fine 20 sold for $6,600 in June 2021 and brought $4,200 when sold in August as part of the Turnbull Collection. In 2017, a different example graded Very Fine 25 sold for $10,575 in 2017.
Another curious note is the 1915 $10 from Kansas City (Fr.-817). The Turnbull Collection piece was certified PCGS Banknote AU58 and sold for $3,360. Two PMG graded notes sold in 2021 for $4,320 and $3,840, while a PCGS Currency AU58 sold back in 2015 for $6,168. The final head-scratching result was the 1915 Kansas City $5 (Fr.-801). The Turnbull PMG Very Fine 20 sold for $900 while the prior two sales in the same grade came in at $1,560 and $2,640.
Of course, there were some strong prices realized, one of which was for perhaps the most desirable FRBN, the 1918 $50 which was only issued by the Kansas City district (Fr.-831). The Turnbull example was certified PMG Fine 15 and brought $16,800. The previous sale for a note in this grade came in at $12,600. There are less than 60 examples known of this scarce type. All of this shows that there is opportunity even in strong markets.
Looking ahead, I look forward to seeing is the results of the Stack's Bowers Collector's Choice Online Auction of $500s and $1,000s. This unique, specialized sale features 70 lots exclusively of these high denomination Small Size Federal Reserve Notes which have been very much in demand. Kudos to the Stack's currency department, as finding these notes in quantity has been a challenge over the past three years.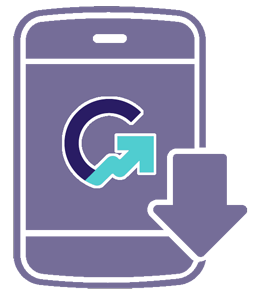 Download the Greysheet app for access to pricing, news, events and your subscriptions.
Subscribe Now.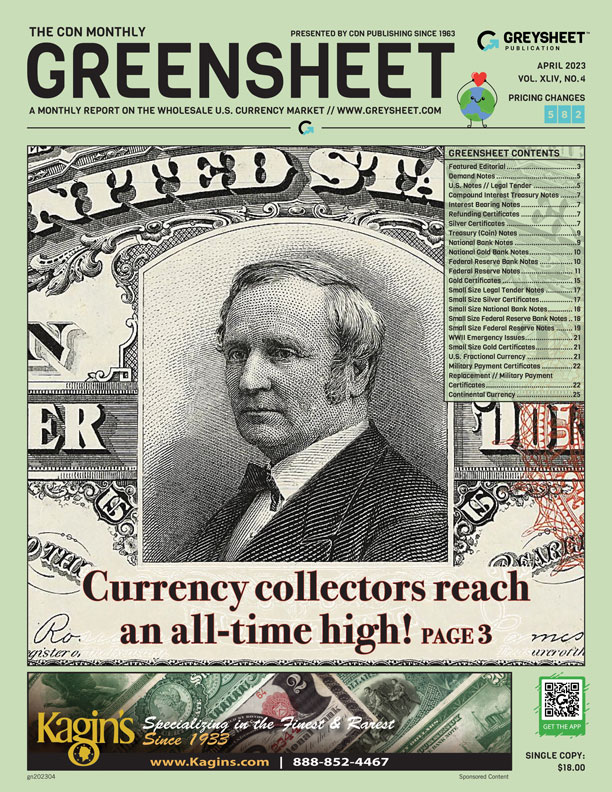 Subscribe to Monthly Greensheet for the industry's most respected pricing and to read more articles just like this.
Visit these great CDN Sponsors
Author: Patrick Ian Perez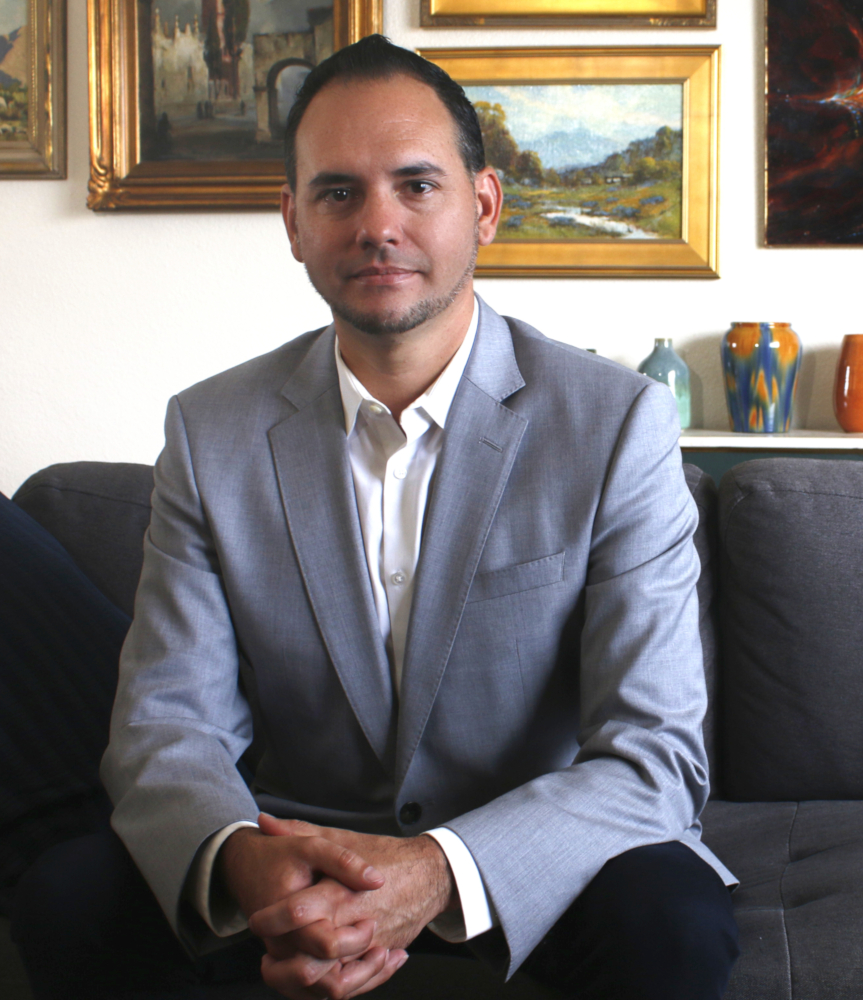 Patrick Ian Perez began as a full time numismatist in June of 2008. For six years he owned and operated a retail brick and mortar coin shop in southern California. He joined the Coin Dealer Newsletter in August of 2014 and was promoted to Editor in June 2015. In addition to United States coins, his numismatic interests include world paper money, world coins with an emphasis on Mexico and Germany, and numismatic literature. Patrick has been also published in the Journal of the International Bank Note Society (IBNS).
---