Platinum:

$1,033.00
$1.00
Palladium:

$1,437.00
$1.00
Bitcoin:

$27,861.53
$70.59
Ethereum:

$1,907.27
$7.37
PMG Announces Grading Services for Bond and Stock Certificates
SARASOTA, Fla. (Sept. 12, 2019) – Paper Money Guaranty® (PMG®) has announced that it is now grading and encapsulating most bond and stock= certificates. Bond and stock
SARASOTA, Fla. (Sept. 12, 2019) – Paper Money Guaranty® (PMG®) has announced that it is now grading and encapsulating most bond and stock= certificates.
Bond and stock certificate collecting, known by specialists as "scripophily," is an important subset of numismatics that has achieved greater recognition in recent years. Many companies no longer issue printed certificates, so these items serve as uniquely tangible links to famous businesses and brands. Collectors are drawn to the intricate designs of many certificates as well as the business and financial history they represent.
Bond and stock certificates often were printed by the same institutions that printed banknotes, making them a logical fit for PMG, a leading third-party authentication, grading and encapsulation service for banknotes. PMG has certified more than 4 million banknotes since it was established in 2005.
"We are thrilled to expand our expert and impartial certification services to this interesting and historically significant category," says Mark Salzberg, chairman of PMG. "Many bond and stock certificates feature incredibly beautiful designs representing some of history's greatest companies and achievements."
Bond and stock certificates should be submitted to PMG under an applicable grading tier based on their date and fair market value. In making a submission, one of the following options must be selected:
PMG Oversize Holder for certificates sized between 195 x 120 mm and 205 x 220 mm
Custom Holder Small for certificates sized between 205 x 220 mm and 305 x 350 mm
Custom Holder Large for certificates sized between 305 x 350 mm and 400 x 470 mm
Certificates larger than 400 x 470 mm are encapsulated on a case-by-case basis.
For information about PMG submissions, contact one of its offices:
Global Headquarters (USA): pmgnotes.com; +1 877-PMG-5570 (+1 877-764-5570) toll free +1 941-309-1001 or Service@PMGnotes.com.
United Kingdom: pmgnotes.uk; Customer Service +44 (0) 20 3968 3848 or Service@PMGnotes.uk
Germany: pmgnotes.de; Customer Service +49 (0) 89 550 66 780 or Service@PMGnotes.de
China – Shanghai: pmgnotes.cn; Customer Service +86 400 635 8226 toll free or Service@PMGnotes.cn
China – Hong Kong: pmgnotes.hk; Customer Service +852 2115 3639 or Service@PMGnotes.hk
 #  #  #
About Paper Money Guaranty® (PMG®)
Founded in 2005, PMG is the world's largest and most trusted third-party paper money grading service, with more than 4 million banknotes certified. PMG has established the industry's highest standards of accuracy, consistency and integrity. Every note that PMG certifies is backed by the comprehensive PMG Guarantee of authenticity and grade, which gives buyers greater confidence. This results in higher prices realized and greater liquidity for PMG-certified notes. To learn more, visit PMGnotes.com
© 2019 Paper Money Guaranty. All rights reserved.
PMG, NGC, NCS, CGC, CCS, ASG, CAG and CCG are the registered trademarks or unregistered trademarks of Numismatic Guaranty Corporation of America, and/or its related companies in the United States and/or other countries. All other names and marks referenced in this release are the trade names, trademarks, or service marks of their respective owners.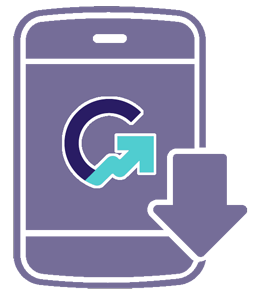 Download the Greysheet app for access to pricing, news, events and your subscriptions.
Visit these great CDN Sponsors
Source: Certified Collectibles Group

The Certified Collectibles Group (CCG) is a set of independent third-party companies (NGC, NCS, PMG, CCG, CCS, ASG & CAG) focused on the expert authentication, grading and conservation of collectibles.
---