Palladium:

$1,766.00
$1.00
Bitcoin:

$16,205.77
$31.49
Ethereum:

$1,171.80
$0.14
Press Release: Extremely Rare Apollo 11-Flown Gold Robbins Medal, Certified by CAG and NGC, Highlights Third Armstrong Family Collection Sale
SARASOTA, Fla. (June 27, 2019) — An extremely rare gold medal that traveled with the astronauts on the famous Apollo 11 mission to the moon highlights a July 16-18 auct
SARASOTA, Fla. (June 27, 2019) — An extremely rare gold medal that traveled with the astronauts on the famous Apollo 11 mission to the moon highlights a July 16-18 auction that coincides with the mission's 50th anniversary. Collectibles Authentication Guaranty® (CAG™) has certified that the hundreds of artifacts in the sale are from the Armstrong Family Collection™, which comprises items saved by astronaut Neil Armstrong – the first man to walk on the moon – and his immediate family members.
Other important items in the sale include a spacecraft plate from the Apollo 11 spacecraft, a flightsuit from the Space Race era, pieces from the pioneering Wright Flyer airplane and even Armstrong's childhood teddy bear.
The gold medal is called a Robbins Medal; astronauts had these medals struck to bring on their missions starting with Apollo 7. On their obverse side, the Robbins Medals feature the insignia of the mission they were struck for, so the Apollo 11 ones show an eagle landing on the lunar surface.
This famous design was later adapted for the reverse of the Eisenhower and Susan B. Anthony Dollars. Interestingly, the Apollo 11 Robbins Medals differ slightly from the official insignia by showing the eagle's talons open. This was later revised on mission patches and elsewhere to have an olive branch in the eagle's talons, making it appear more peaceful.
The reverse side of the Robbins Medals were engraved with dates critical to the mission. For the Apollo 11 mission, these were the launch date (July 16, 1969), the moon landing date (July 20, 1969) and the return date (July 24, 1969).
Only three Robbins Medals were struck in gold for Apollo 11, one for each astronaut. The example from the Armstrong Family Collection is graded MS 67 by Numismatic Guaranty Corporation® (NGC®), a CAG affiliate, certified by CAG, and encapsulated in a secure CAG holder designed for long-term preservation. The NGC MS 67 grade is near the top of an internationally recognized 70-point grading scale.
In addition to the three gold Robbins Medals, the Apollo 11 mission also carried 440 silver Robbins Medals. These were individually numbered, and one with a single-digit serial number (9) is also being offered in this sale. It is graded NGC MS 66 and certified by CAG as part of the Armstrong Family Collection.
This is the third sale of artifacts from this incredible collection. Hundreds of artifacts in the previous two auctions, held in November 2018 and May 2019, realized more than $7.6 million, a record for a collection of space memorabilia. All were certified by CAG, an expert and impartial certification service that works to preserve the authenticity and provenance of collectibles, memorabilia and estate items at the source. It does so by working directly with collectors, estates, artists and others.
"We are impressed with the expertise and professionalism that CAG brought to authenticating and organizing the Armstrong Family Collection," said Mark and Rick Armstrong, Neil Armstrong's sons. "We are glad to be able to share these artifacts with the world so that they can be studied and enjoyed far into the future."
The upcoming auction also features other items that were flown aboard the Apollo 11 mission, including a wing piece and a propeller piece from the Wright Flyer, perhaps the most famous airplane of all time. Under a special arrangement with a museum, Armstrong took pieces from the plane with him and was allowed to retain a portion of them. The CAG certification label notes these pieces were present at both Kitty Hawk, North Carolina, at the beginning of the era of manned powered flight, and at the first manned moon landing 65 1/2 years later.
Five CAG-certified propeller pieces from the collection have sold for $112,500 to $275,000, while 10 wing pieces have sold for prices as high as $175,000.
"CAG was honored to preserve the authenticity and provenance of the artifacts in The Armstrong Family Collection, one of the most important collections ever brought to auction," said Mark Salzberg, Chairman of CAG and NGC. "Together, these amazing items tell the story of the man who embodied an extraordinary triumph of human engineering and perseverance 50 years ago."
Other CAG-certified highlights of the upcoming auction include:
An Apollo 11 Flown Command Module Spacecraft Identification Plate, mounted to a black marble desk set.
A light blue Apollo Era flight suit, with NASA's iconic "meatball" logo.
An 18-by-11.5-inch silk American flag flown on the Apollo 11 mission. Armstrong took dozens of flags representing states, countries and other entities, though most of them were postcard-sized.
A "Quarantine Cover," a stamped envelope signed by the Apollo 11 astronauts that was flown on the mission. Afterward, it was delayed in quarantine and was stamped "DELAYED IN QUARANTINE AT LUNAR RECEIVING LABORATORY M.S.C. – HOUSTON, TEXAS."
Photos, including a signed photo of Armstrong in a spacesuit in July 1969.
Two Fliteline medals, which are similar to the Robbins medals, from the Gemini 8 mission in March 1966, Armstrong's only other trip to space. They are both graded NGC MS 63.
A three-page memo from March 1969 between high-ranking NASA officials that concluded that the astronauts landing on the moon ought to decide on their own what to say.
Correspondence, including a 1974 letter from Diners Club rejecting Armstrong's membership request. The pioneering credit card company also returned Armstrong's signed check in the amount of $15, which is included with the letter.
Items from Armstrong's youth, including his teddy bear, a diary and programs from two high school plays that Armstrong had a role in.
Other items, including magazines, patches, coins, medals, silver certificates, glass slides and vinyl records.
Now certified by CAG, buyers can be confident that the authenticity and provenance of these items will be preserved for future collectors. Most of the artifacts are encapsulated in transparent and tamper-evident CAG holders, while CAG Photo Certificates are issued for any item that CAG could not encapsulate.
For more information about CAG, visit CAGcertified.com.
For more information about the Armstrong Family Collection™ sale in July, visit Heritage Auctions' website, HA.com/6209.
About Numismatic Guaranty Corporation® (NGC®)
NGC is the world's largest and most trusted third-party grading service for coins, tokens and medals. Founded in 1987, NGC provides accurate and consistent assessments of authenticity and grade. To ensure impartiality, NGC does not buy or sell coins. Its full-time graders are prohibited from buying and selling coins commercially, and strict procedures are in place to prevent consultants from influencing the grades assigned to their own submissions.  Every coin that NGC certifies is backed by the comprehensive NGC Guarantee of authenticity and grade, which has added confidence and value for collectors and dealers around the world. Learn more at NGCcoin.com.
About Collectibles Authentication Guaranty (CAG)
CAG works directly with collectors, estates, artists and museums to preserve the authenticity and provenance of memorabilia and estate items at the source. Memorabilia, estate items and other diverse collections benefit from CAG's unique process, holders and expertise. With authenticity and provenance guaranteed, collectors have greater confidence, which results in a safer and more vibrant marketplace.
© 2019 Numismatic Guaranty Corporation of America. All rights reserved.
NGC, NCS, PMG, CGC, CCS, ASG, CAG and CCG are the registered trademarks or unregistered trademarks of Numismatic Guaranty Corporation of America, and/or its related companies in the United States and/or other countries. All other names and marks referenced in this release are the trade names, trademarks, or service marks of their respective owners.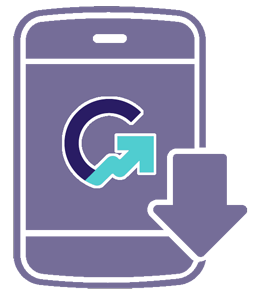 Download the Greysheet app for access to pricing, news, events and your subscriptions.
Subscribe Now.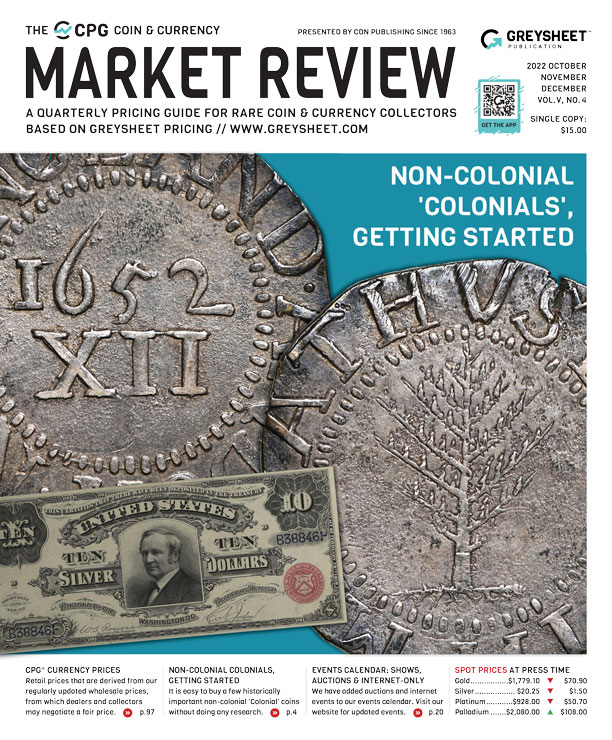 Subscribe to CPG© Coin & Currency Market Review for the industry's most respected pricing and to read more articles just like this.
Visit these great CDN Sponsors
Source: Certified Collectibles Group

The Certified Collectibles Group (CCG) is a set of independent third-party companies (NGC, NCS, PMG, CCG, CCS, ASG & CAG) focused on the expert authentication, grading and conservation of collectibles.
---