Bitcoin:

$23,120.71
$2.61
Ethereum:

$1,585.09
$14.42
Press Release: NGC-CAG Certified Armstrong Gold Medal Realizes Over $2 Million
SARASOTA, Fla. (July 18, 2019) — An extremely rare gold medal graded by Numismatic Guaranty Corporation® (NGC®) that traveled on the Apollo 11 mission to the moon reali
SARASOTA, Fla. (July 18, 2019) — An extremely rare gold medal graded by Numismatic Guaranty Corporation® (NGC®) that traveled on the Apollo 11 mission to the moon realized $2,055,000 at an auction held on the mission's 50th anniversary. It is one of the highest prices ever paid for a medal, and it is the highest price realized to date for any item from the Armstrong Family Collection™, which comprises items saved by astronaut Neil Armstrong and his immediate family members.
The gold medal is called a Robbins Medal; astronauts had these struck to bring on their missions starting with Apollo 7. On their obverse side, the Robbins Medals feature the insignia of the mission they were made for, so the Apollo 11 ones show an eagle landing on the lunar surface. This design was later adapted for the reverse of the Eisenhower and Susan B. Anthony dollars.
Only three Apollo 11 Gold Robbins Medals were struck, one for each astronaut on the mission. This one was brought along by Armstrong, who became the first man to walk on the moon's surface on July 20, 1969.
NGC graded the medal NGC MS 67, while an affiliated company, Collectibles Authentication Guaranty® (CAG™), certified its provenance to the Armstrong Family Collection. So far, the Armstrong Family Collection, which has been entirely certified by CAG, has realized more than $11 million at auction. Heritage Auctions is conducting the sales of artifacts from this collection.
"The Apollo 11 Gold Robbins Medal is the centerpiece of one of the most important collections of memorabilia of the last 50 years," said Mark Salzberg, Chairman of NGC and CAG. "This rare gold medal accompanied Neil Armstrong from blast-off to splashdown on that historic first mission to the moon. This is, without a doubt, one of the most significant items that NGC and its affiliates have ever certified."
In addition to the three Gold Robbins Medals, more than 400 Silver Robbins Medals were flown on Apollo 11. They were engraved with individual numbers, and the one with serial number #9 was also offered in the Heritage sale. Graded NGC MS 66 and certified by CAG as part of the Armstrong Family Collection, it realized $52,500.
"The Armstrong Family Collection continues to reach new heights, adding to its record total for a collection of space memorabilia," said Todd Imhof, Executive Vice President of Heritage Auctions. "The services provided by NGC and CAG make our bidders feel more comfortable, and this is reflected by the impressive prices realized."
Before taking humanity's first steps on the moon in July 1969, Neil Armstrong flew into space in March 1966 on Gemini 8. That mission marked the first docking of a spacecraft in orbit, but a stuck thruster imperiled the two-man crew before Armstrong found a solution.
Armstrong took an 1864 Large Motto Two Cent Piece with him on the mission "in a specially sewn pocket in my pressure suit," according to a transcription of Armstrong's letter to Ohio numismatist LeRoy Burnette. The coin, graded NGC MS 61 BN, and the related correspondence realized $32,500—by far the highest price ever paid at auction for a business strike of a 1864 Large Motto Two Cent Piece.
Two Silver Gemini 8 Fliteline Medals, which were precursors to the Robbins Medals, were sold for $28,750 and $20,000. Each is graded NGC MS 63 and certified by CAG as part of the Armstrong Family Collection.
"The expert certification services provided by NGC and CAG were crucial for the Armstrong Family Collection," said Rick and Mark Armstrong, Neil Armstrong's sons. "Their services helped to provide collectors with a better understanding of these artifacts while at the same time preserving their provenance and their condition."
Other NGC-graded and CAG-certified highlights from the Armstrong sale included:
A France 1969 World Air Sports Federation Gold Space Medal, graded NGC MS 67 and engraved NEIL A. ARMSTRONG 1969, that realized $32,500
An Apollo 11 Project Apollo 14K Gold Medal, graded NGC PF 69 Ultra Cameo, that realized $11,875.
A Gemini 5 Silver Fliteline Medal, graded NGC MS 63, that realized $4,000
NGC graded hundreds of coins, medals and tokens in the CAG-certified Armstrong Family Collection. The collection also includes flags, patches, photographs, papers, magazines, buttons, record albums and even pieces of the Wright Flyer, perhaps the most famous airplane of all time. A CAG-certified Wright Flyer propeller piece in this auction realized $150,000, the second-highest result in the sale. Meanwhile, a CAG-certified Wright Flyer wing piece sold for $143,750, the sale's third-highest result.
CAG was established to preserve the authenticity and provenance of collectibles at the source by working directly with collectors, estates, artists, museums and others. Most items certified by CAG are encapsulated in proprietary holders that enable the artifact to be both preserved and attractively displayed. CAG is an affiliate of NGC, which has certified more than 44 million coins, tokens and medals since 1987.
For more information about CAG, visit CAGcertified.com. For more information about NGC, visit NGCcoin.com.
Bidding on the remaining items in the third sale concludes on July 18. The fourth sale of CAG-certified artifacts from the Armstrong Family Collection is planned for November 14-15, 2019. Previous auctions were held in November 2018 and May 2019.
About Numismatic Guaranty Corporation® (NGC®)
NGC is the world's largest and most trusted third-party grading service for coins, tokens and medals. Founded in 1987, NGC provides accurate and consistent assessments of authenticity and grade. To ensure impartiality, NGC does not buy or sell coins. Its full-time graders are prohibited from buying and selling coins commercially, and strict procedures are in place to prevent consultants from influencing the grades assigned to their own submissions.  Every coin that NGC certifies is backed by the comprehensive NGC Guarantee of authenticity and grade, which has added confidence and value for collectors and dealers around the world. Learn more at NGCcoin.com.
About Collectibles Authentication Guaranty (CAG)
CAG works directly with collectors, estates, artists and museums to preserve the authenticity and provenance of memorabilia and estate items at the source. Memorabilia, estate items and other diverse collections benefit from CAG's unique process, holders and expertise. With authenticity and provenance guaranteed, collectors have greater confidence, which results in a safer and more vibrant marketplace.
© 2019 Numismatic Guaranty Corporation of America. All rights reserved.
NGC, NCS, PMG, CGC, CCS, ASG, CAG and CCG are the registered trademarks or unregistered trademarks of Numismatic Guaranty Corporation of America, and/or its related companies in the United States and/or other countries. All other names and marks referenced in this release are the trade names, trademarks, or service marks of their respective owners.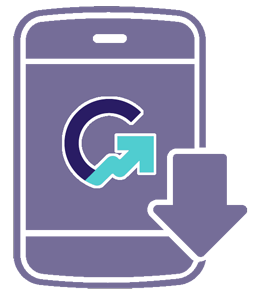 Download the Greysheet app for access to pricing, news, events and your subscriptions.
Visit these great CDN Sponsors
Source: Certified Collectibles Group

The Certified Collectibles Group (CCG) is a set of independent third-party companies (NGC, NCS, PMG, CCG, CCS, ASG & CAG) focused on the expert authentication, grading and conservation of collectibles.
---