Palladium:

$1,601.00
$33.00
Bitcoin:

$22,884.17
$14.08
Ethereum:

$1,633.27
$6.27
Press Release: NGC Certifies Massive Gold Pieces
SARASOTA, Fla. (June 24, 2019) — Numismatic Guaranty Corporation® (NGC®) has certified an incredible group of colossal gold pieces: three 10-kilogram coins and a 5-kilo
SARASOTA, Fla. (June 24, 2019) — Numismatic Guaranty Corporation® (NGC®) has certified an incredible group of colossal gold pieces: three 10-kilogram coins and a 5-kilogram "Show Panda." The NGC Mega Holder® was used to encapsulate these massive gold pieces, which together contain over $1.5 million in gold.
The first is a 2019 China Year of the Pig 100,000 Yuan 10-kilogram gold coin. It has been graded NGC PF 70 Ultra Cameo.
The coin, which has a maximum mintage of 18, features China's National Emblem with auspicious patterns on the obverse and a peaceful image of a pig on the reverse. The reverse contains the Chinese characters 己亥 (short for Year of the Pig, which began in February 2019).
It is 180 millimeters (7.1 inches) in diameter and has a face value of 100,000 Yuan. With 10 kilograms of .999 fine gold, or 321.5 troy ounces, it is the largest of the coins that China issued to celebrate the Year of the Pig. The smallest of these coins has 3 grams of gold and a denomination of 50 Yuan; it would take 3,333 examples of the 50 Yuan gold coin to make one 10-kilogram one.
As of late June 2019, gold was trading around $450,000 USD for 10 kilograms.
The second piece is a 2014 Australia Year of the Horse $30,000 10-kilogram gold coin that was graded NGC MS 69. The design features Ian Rank-Broadley's depiction of Queen Elizabeth II on the obverse and a galloping horse on the reverse. Above the horse is the Chinese character for horse, 馬 (mǎ). A maximum mintage of 10 coins was authorized, and this is the first example NGC has certified.
The coin is struck in 10 kilograms (321.5 troy ounces) of .9999 fine gold. Due to the limited mintage of coins such as these, their numismatic value is likely significantly higher than their gold content alone.
A tenth-ounce version of this coin, with a denomination of $15, has about the same diameter as a US Lincoln Cent. It would take more than 3,000 examples of the small Australian coin to equal the massive one.
The third coin is a 2016 Australia Year of the Monkey $30,000 10-kilogram gold coin. It, too, is struck in over 321 troy ounces of .9999 pure gold. That piece is graded NGC MS 68.
This coin features the same portrait of Queen Elizabeth II on the obverse as the other Australian coin, with a monkey in the center of the reverse. To the right of the monkey is the Chinese character for the animal, 猴 (Hóu). As was the case for the Year of the Horse issue, the maximum authorized mintage was a mere 10 pieces.
The final piece differs quite a bit from the first three. It is a gold "Show Panda" struck by the Guobao Mint, an official mint of the Chinese government, to celebrate the 2018 Macau Numismatic Society 30th Anniversary Expo, held from November 22-26, 2018. Struck in 5 kilograms of pure gold, it is the only one in this size and weight. It is graded NGC PF 70 Ultra Cameo.
The obverse of this piece features vignettes of the designs for the previous four Macau Show Panda issues as well as a train from the "Crystal Mover" light rail system and the façade of the ruins of St. Paul's Cathedral. The reverse depicts two playful pandas and the Macau Numismatic Society's logo.
These amazing numismatic rarities were submitted to NGC by famous Macau numismatist C.S. Wong.
"I was very pleased with NGC's grades as well as its ability to protect these remarkable pieces in its NGC Mega Holder," said Mr. Wong. "NGC is the only third-party grader that I trust with my most valuable coins."
"It was an honor for NGC to have been selected to grade these immense gold pieces," said Mark Salzberg, NGC Chairman. "We are glad to provide them the same long-term protection that benefits all coins encapsulated by NGC."
The NGC Mega Holder allows for the encapsulation of coins and medals up to 180 mm (7.1 inches) in diameter and 28 mm (1.1 inches) in thickness. To learn more about NGC's holders, go to NGCcoin.com/holders.
About Numismatic Guaranty Corporation® (NGC®)
NGC is the world's largest and most trusted third-party grading service for coins, tokens and medals. Founded in 1987, NGC provides accurate and consistent assessments of authenticity and grade. To ensure impartiality, NGC does not buy or sell coins. Its full-time graders are prohibited from buying and selling coins commercially, and strict procedures are in place to prevent consultants from influencing the grades assigned to their own submissions.  Every coin that NGC certifies is backed by the comprehensive NGC Guarantee of authenticity and grade, which has added confidence and value for collectors and dealers around the world. Learn more at NGCcoin.com.
© 2019 Numismatic Guaranty Corporation of America. All rights reserved.
NGC, NCS, PMG, CGC, CCS, ASG, CAG and CCG are the registered trademarks or unregistered trademarks of Numismatic Guaranty Corporation of America, and/or its related companies in the United States and/or other countries. All other names and marks referenced in this release are the trade names, trademarks, or service marks of their respective owners.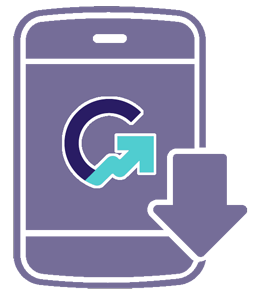 Download the Greysheet app for access to pricing, news, events and your subscriptions.
Visit these great CDN Sponsors
Source: Certified Collectibles Group

The Certified Collectibles Group (CCG) is a set of independent third-party companies (NGC, NCS, PMG, CCG, CCS, ASG & CAG) focused on the expert authentication, grading and conservation of collectibles.
---