Platinum:

$1,041.00
$1.00
Palladium:

$1,835.00
$12.00
Bitcoin:

$17,115.71
$29.35
Ethereum:

$1,283.85
$4.07
PRESS RELEASE: NGC Helps Collectors and Dealers Identify Top World Counterfeits
SARASOTA, FLA.—Numismatic Guaranty Corporation® has expanded its online Counterfeit Detection resource to include detailed descriptions of the world coins most commonly
SARASOTA, FLA.—Numismatic Guaranty Corporation® has expanded its online Counterfeit Detection resource to include detailed descriptions of the world coins most commonly targeted by counterfeiters.
Number one on the list is a Russian gold coin: the Russia 1897AT 15 Roubles. Despite a mintage of 12 million pieces, counterfeits are frequently seen by NGC graders. Transfer-die counterfeits of this coin are among the most common, so collectors and dealers should look for repeating depressions (marks that appear on multiple counterfeit coins in the exact same locations).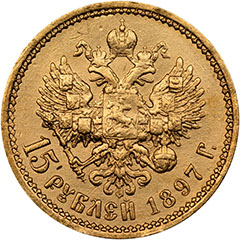 The list of the 25 world coins most often targeted by forgers, according to submissions to NGC, includes six coins from Great Britain, as well as ones from Canada, Eritrea, French Indochina, Japan, Iran, Italy, Korea, Russia, Saudi Arabia, Turkey and Vietnam.
NGC's graders have identified more than 100,000 counterfeit and altered coins since 1987.
The Counterfeit Detection resource was assembled under the direction of Rick Montgomery, NGC President, Finalizer and one of the world's foremost coin authenticators. It includes:
comprehensive information about the 50 US coins, 25 Chinese coins and 25 world coins most commonly targeted by counterfeiters, according to submissions to NGC
high-resolution images and detailed diagnostics for each coin featured
links to more than 100 NGC Counterfeit Detection articles
This free resource can help specialists and generalists alike. View NGC's Counterfeit Detection resource at NGCcoin.com/Counterfeits
About Numismatic Guaranty Corporation® (NGC®)
NGC, the world's largest and most respected third-party coin grading service, was founded in 1987. From the beginning, NGC has committed itself to developing an impartial, trusted standard of consistent and accurate grading. To uphold this commitment, NGC's full-time grading professionals are no longer active in the commercial coin marketplace, and are prohibited from buying or selling coins to ensure impartiality. As NGC has grown to become the leader in third-party grading services, we have maintained a steadfast and uncompromising commitment to this standard. Learn more at NGCcoin.com.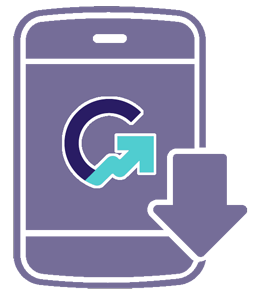 Download the Greysheet app for access to pricing, news, events and your subscriptions.
Visit these great CDN Sponsors
Source: Certified Collectibles Group

The Certified Collectibles Group (CCG) is a set of independent third-party companies (NGC, NCS, PMG, CCG, CCS, ASG & CAG) focused on the expert authentication, grading and conservation of collectibles.
---