Palladium:

$2,080.00
$10.00
Bitcoin:

$22,747.65
$601.00
Ethereum:

$1,814.68
$53.03
PNG Dealers See $1,460+ Gold At Year's End
Gold is anticipated to reach $1,460 or potentially more, silver about $20 and platinum at about $1,150 by the end of the year, according to an informal survey conducted between January 16-24, 2018 of some of the country's leading precious metals retail dealers
(Temecula, California)—Gold is anticipated to reach $1,460 or potentially more, silver about $20 and platinum at about $1,150 by the end of the year, according to an informal survey conducted between January 16-24, 2018 of some of the country's leading precious metals retail dealers, according to the nonprofit Professional Numismatists Guild (www.PNGdealers.org).
Members of the Guild's Accredited Precious Metals Dealer program (www.APMDdealers.org) were asked if their estimates for precious metals prices at the end of 2018 now had changed since the year-end New York spot closing prices on December 29, 2017.  Several respondents indicated they have increased their 2018 year-end projections for gold in the last few weeks because of such things as speculation about additional Federal Reserve interest hikes, potentially higher oil prices, higher inflation in the United States and Europe or a weaker U.S. dollar.
"A majority of the respondents, who are on the front lines of buying and selling physical precious metals coins and ingots with the public, have slightly revised their estimates upward. Of course, prices fluctuate during the year, but the average of their estimates now is for gold to be $1,461.33 an ounce at the end of 2018.  Gold ended 2017 at $1,306.30, so a predicted close at $1,461.33 would be a $155.03 increase; 11.8 percent," said PNG President Barry Stuppler.
Two of the 25 respondents thought gold would be a little lower than $1,400 by year's end, and three thought it could be $1,500 or more.
Estimates on silver by the end of the year varied quite a bit, from a low of $16.25 to a predicted high of $30.70. The combined average estimate for the end of 2018 was $20.00. Silver closed in New York at $17.06 at the end of 2017.
Estimates for platinum by the end of 2018 ranged from a low of $1,000 to a high of $1,400, with the combined average estimate at $1,150.23. Platinum closed at $935 at the end of New York spot trading in 2017.
            Precious metals investors should consider cost averaging by making purchases over intervals of time, and always be mindful of the premiums being charged over the intrinsic value of the precious metal coins or ingots. You absolutely need to know your precious metals dealer," advised Stuppler.
All members of the Professional Numismatists Guild Accredited Precious Metals Dealer (PNG-APMD) program undergo a background check, must adhere to a strict code of ethics in the buying and selling of numismatic items and guarantee the authenticity of the numismatic merchandise they sell.
A directory of PNG-APMD members can be found at https://apmddealers.org/apmd-dealers.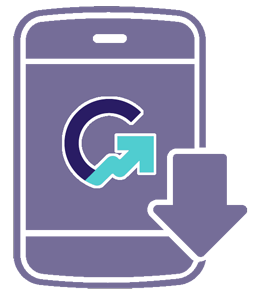 Download the Greysheet app for access to pricing, news, events and your subscriptions.
Visit these great CDN Sponsors
Source: Professional Numismatists Guild (PNG)
The Professional Numismatists Guild was founded in 1955, due in no small measure to the vision of well-known coin dealer Abe Kosoff. Kosoff and several other coin dealers believed that the hobby of coin collecting would be better served if a professional group was organized. After much effort, the Professional Numismatists Guild was established. Its motto, "Knowledge, Integrity, Responsibility" continues to reflect the aims of our not-for-profit organization. 

---