SEARCH BY CATEGORY
OR PUBLICATION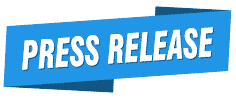 PRESS RELEASE: PNG Member Helps FBI Nab Theft Suspects
Published on January 5, 2018
All dealers should be cautious about possible long-term ramifications of cashing fraudulent checks.
Press Release
Authentication
Clubs & Orgs
(Temecula, California)—A long-time member of the Professional Numismatists Guild (www.PNGdealers.org) assisted the Federal Bureau of Investigation in solving a case involving an attempt by suspected thieves to purchase $2 million of gold using a bank check with the forged signature of a deceased New York City woman.
It is a cautionary tale for all dealers about the potential long-term effects of cashing a fraudulent check, even if they first verified the account with the bank.
On December 6, 2017, the Acting United States Attorney for the Southern District of New York, Joon H. Kim, and the Assistant Director-in-Charge of the New York Field Office of the FBI, William F. Sweeney Jr., announced the arrests that day of two suspects in the case.
According to a joint statement by the Justice Department and the FBI (https://www.justice.gov/usao-sdny/pr/two-men-charged-theft-over-2-million-stock-certificates-deceased-manhattan-woman), Stephen Decker, 59, of Secaucus, New Jersey, and Luis Mercado, 53, of Manhattan, New York, are charged with wire fraud, conspiracy to commit wire fraud and aggravated identity theft.
The case began in January 2017 when the PNG member-dealer, who wants to remain anonymous, received a phone call on a Friday afternoon from a man who stated he wanted to purchase $2 million worth of gold, but didn't care what he purchased as long as it could be quickly delivered.
The dealer said he would get back to the caller to get more information, but on Monday morning the dealer received a check sent by the man in the amount of $2 million drawn on an account at the Bank of New York; however, the account was in a woman's name.
When someone's buying $2 million worth of gold, they want to know what they're getting and when they're getting it. This just smelled bad," explained the PNG member who wanted to delay any delivery of gold until he could verify the authenticity of the bank check.
"As the days went on, the caller changed his story, first claiming he was the grandson of the woman whose name and signature were on the check, and then claimed he was a grandnephew. He also only called me and refused to give his direct phone number. He only provided a number for an answering service where I could leave a message," added the veteran rare coin and precious metals dealer.
The dealer repeatedly contacted the Bank of New York to verify the funds were good and repeatedly was told they were, but he remained suspicious. He contacted the FBI in New York to report his suspicions, and also contacted a former FBI agent he's known for years. The FBI subsequently opened an investigation.
According to the Acting U.S. Attorney Kim, the two suspects allegedly "preyed on a deceased New Yorker's estate by stealing millions in stock certificates from her home. Then, in an attempt to cover their tracks, the defendants allegedly sold the certificates and tried to purchase more than $2 million in gold coins so that the ill-gotten gains couldn't be traced to them."
The FBI's Sweeney stated: "As alleged, when Decker and Mercado cashed out on stolen stock certificates, their right to ownership was nothing more than fool's gold. Not only did the certificates not belong to them, their rightful owner was an elderly deceased woman with no representatives to stake her claim."
The PNG dealer had cashed the $2 million check, but kept the funds knowing the money eventually would be returned to the bank.
"This experienced dealer knew what some other dealers may not realize," explained PNG Executive Director Robert Brueggeman. "The bank could have up to six months to reclaim the money once they learned the check was not good."
"In this case, had a dealer cashed the bad check, used those funds and sent the merchandise to the suspects, within days, weeks or months, he could have been 'out' millions of dollars," cautioned Brueggeman.
"I asked the Bank of New York for a simple 'thank you' note, but even though I saved them $2 million and returned the funds as planned, they never said 'thanks.' I did get a nice note from one of the FBI agents who investigated the case. In any event, I'm happy my suspicions helped resolve a theft case," said the PNG member who is a PNG Accredited Precious Metals Dealer (https://apmddealers.org).
Founded in 1955, the Professional Numismatists Guild (www.PNGdealers.org) is a nonprofit organization composed of many of the country's top rare coin and paper money experts who undergo a background check, must adhere to a strict code of ethics in the buying and selling of numismatic items and who guarantee the authenticity of the numismatic merchandise they sell. The PNG mission statement is: Ensuring integrity, instilling confidence, and promoting professionalism for the benefit of all numismatic collectors and professionals.
A directory of PNG member-dealers is online at https://png.memberclicks.net/find-a-png-dealer and a directory of PNG-Accredited Precious Metals Dealers can be found at https://apmddealers.org/apmd-dealers.
Visit these great CDN Sponsors
Leave a comment
Please sign in or register to leave a comment.
Your identity will be restricted to first name/last initial, or a user ID you create.
Comment