Bitcoin:

$27,047.24
$36.72
Ethereum:

$1,892.60
$1.83
PRESS RELEASE: Visually Stunning 1934 $5,000 Federal Reserve Note Could Cash In At $120,000
Nearly 5,000 lots greet bank note and paper money collectors at Heritage Auctions Jan. 4-10 event in Fort Lauderdale DALLAS – A trio of unique items that includes a fre
Nearly 5,000 lots greet bank note and paper money collectors at Heritage Auctions Jan. 4-10 event in Fort Lauderdale
DALLAS – A trio of unique items that includes a fresh-to-market $5,000 Federal Reserve Note, a target of outlaw Jesse James and a historic collection of Confederate paper will highlight Heritage Auctions' Florida United Numismatists Currency Signature Auction's Platinum Night Jan. 4-10 in Fort Lauderdale, Florida.
The notes represent just a small sample of items available from the amazing Dr. Wayne Schmalhausen Collection, the Gilmore Sem Collection and selections from the Yuri Solovey Collection, and a Private New York Collection Part II. The $5,000 1934 Federal Reserve Note PMG Choice About Unc 58 has been part of the census for a few decades, though it never made its way through a public auction. Schmalhausen hand-picked this $5,000 note for its stunning eye appeal for his collection. The technical grade of 58 bestowed by PMG omits some very important attributes; the paper is attractive and original, with deep embossing of the overprint.
"This auction is ideal for both the specialist and those seeking Federal Bank Note rarities as well as local rarities from nearly every state in the union," said Dustin Johnston, Director of Currency Auctions at Heritage. From the Gilmore Sem Collection of Minnesota National Bank Notes is a well-circulated Original Series Ace from the Northfield National Bank. Northfield is a historic town for Minnesotans and its bank was center stage for one of the most storied bank robberies in history. On the afternoon of Sept. 7, 1876 citizens joined together to protect their town and bank from a robbery attempt by the James-Younger Gang, which included Jesse James. The attempted robbery of the First National Bank of Northfield was thwarted quickly by local townspeople who showed up with guns, killing and wounding some of the gang members and capturing the Younger brothers. Frank and Jesse James eluded capture. Cole and Bob Younger spent years in the state prison in Stillwater. In an interview about the robbery, Cole and Bob stated this bank was targeted specifically because of Jesse Ames, the signer on this note. Ames' son, Adelbert Ames, served in the Union Army Civil War and later became Governor of Mississippi. The James-Younger gang was made up of mostly former Confederate soldiers and the robbery was purported to be retaliation against these two men who had interest in the bank.
Finally, there are rare moments in collecting when treasures that have only been heard of or read about miraculously appear, offering the opportunity to own a true piece of numismatic history. The offering of the Original Bechtel Album for Confederate Notes with Many Rarities is one of those opportunities. The original C.H. Bechtel Confederate Currency album contains most of the great Confederate rarities, including all four of the Montgomery notes, the T27, and the T35 "Indian Princess".
The album is in excellent condition, with just the slightest rubbing at the corners of the covers and binding. It is solidly bound and tight without any loose pages or other problems. The album begins with an introduction page and a four-page index of "Confederate type notes," as Bechtel identified them, that could be accommodated in the album. This is followed by 90 pages of Confederate type notes that have been affixed to the pages, mostly with stamp hinges. The album concludes with five pages that the owner used for Republic of Texas notes (one note has been removed) and two pages that were used for Colonial Bank of Canada obsolete notes.
Heritage Auctions is the largest auction house founded in the United States and the world's third largest, with annual sales of more than $800 million, and over one million online bidder members. For more information about Heritage Auctions, and to join and receive access to a complete record of prices realized, with full-color, enlargeable photos of each lot, please visit HA.com.
Want to get the up-to-the-minute updates and breaking news stories about Heritage Auctions? Follow us on HA.com/Facebook and HA.com/Twitter. To view an archive of Heritage press releases go to: HA.com/PR. To link to this release on your blog or Website: HA.com/PR-3087.
Hi-Res images available:
Eric Bradley, Public Relations Director
469-271-2849 or ericb@ha.com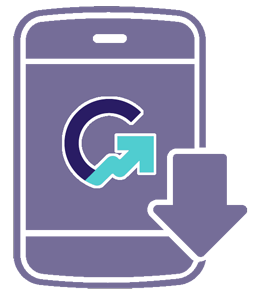 Download the Greysheet app for access to pricing, news, events and your subscriptions.
Visit these great CDN Sponsors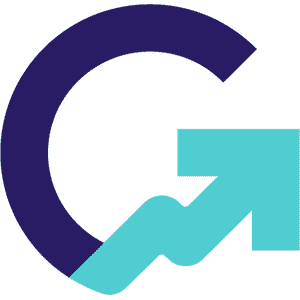 The trusted name in numismatic pricing since 1963, CDN Publishing is home to important industry reference and price guides, including the Greysheet, Greensheet, CPG Rare Coin Market Review, and the CAC Rare Coin Market Review, and the Banknote Book. Located in Virginia Beach, you can find out more at www.greysheet.com, or call 757-655-1056.
---