Bitcoin:

$27,177.56
$93.60
Ethereum:

$1,897.84
$3.41
Proof Sets: A Bust Buy Or Best Buy?
It seems proof sets don't receive much attention these days, and the market for these mint products that have been offered annually with few exceptions since 1936 is in the doldrums these days. So, why discuss proof sets now?
It seems proof sets don't receive much attention these days, and the market for these mint products that have been offered annually with few exceptions since 1936 is in the doldrums these days. So, why discuss proof sets now? It seems 2018 is a particularly opportune time as this year marks the 50th anniversary of the first San Francisco proof sets, which were released in 1968. To mark the golden anniversary of "S" mint proof sets, the United States Mint unveiled the special San Francisco Mint 2018 Silver Reverse Proof Set, which was offered for sale on July 23, 2018 for $54.95 and has, as of this writing in September 2018, nearly sold out of all 200,000 available units.  Sales figures for the 2018 reverse proof set may look promising, but this doesn't tell the whole story on where the general market is for proof sets today. Surely, fortunes were different for proof sets in an earlier era, when there wasn't much else one could buy from the United States Mint but proof sets and uncirculated sets), and when a larger pool of collectors were actively buying these sets in quantity – to store away for the kids and grandkids, to flip to the nearest coin dealer for a profit, or simply to stock away a few extra sets for a proverbial rainy day. 
A Brief Look Back At Proof Sets
Proof sets saw their glory days in the 1950s and early 1960s, when the nationwide coin collecting boom hit its zenith. Classic sets became a treasured commodity in the secondary market during the mid 1960s when the US Mint scrapped proof sets in 1965 to focus on remedying massive coin shortage that hit the nation in the early 1960s as silver spot values for the dime, quarter, and half dollar eclipsed the face values of those denominations. The Mint, which was in the process of transitioning the composition of coins denominated higher than a nickel from 90% silver to copper-nickel clad, offered collectors just one numismatic product from 1965 through 1967: Special Mint Sets. They contain five proof-like coins, cent through half dollar. In 1965 these sets were issued with a plastic mint token and housed in a pliable cellophane package. In 1966 and 1967 Special Mint Sets were issued in a rigid plastic case somewhat resembling a five-portal Whitman Snaplock holder. 
The United States Mint resumed production of regular proof sets in 1968 to generally positive public response, even in light of the fact that the issue price of the annual sets had increased from $2.40 in 1964 to $5. Some collectors balked they weren't getting their money's worth – four years earlier, $2.40 bought proof sets containing three 90% silver coins, whereas only a few years later proof sets were more than double the cost and contained four base-metal coins and the single 40% silver half dollar – a denomination that soon transitioned from silver to copper-nickel clad beginning in 1971. Perhaps one positive difference collectors noted about the new, more expensive proof sets was their packaging, which became a rigid plastic display case beginning in 1968.
All things considered, those first proof sets were a successful offering. The U.S. Mint distributed 3,041,506 proof sets in 1968, a figure rivaling the demand for the 90% silver proof sets of the early 1960s, when annual proof set production hovered between 3 million and nearly 4 million.
Over the next dozen or so years, proof sets remained highly popular with collectors, with distribution figures exceeding 3 million for the proof sets during most years of the 1970s. Proof set sales records were reached in 1981, when 4,063,083 units were sold. Numismatists will note the 1776-1976 3-piece 40% silver set saw higher sales numbers (4,908,319), but the bicentennial proof sets containing the silver clad quarter, half dollar, and dollar were also offered for a decade, through 1986.
What's Worth Looking For Among Proof Sets?
Proof sets made from 1936 through 1955 were issued in cardboard boxes and small cellophane envelopes for each individual coin, and these sets still in their original government packaging are quite scarce today. Most proof sets from this period are encountered in aftermarket packaging – frequently sandwich-style plastic holders manufactured by Capital Plastics. In contrast to the earlier proof sets of the "modern" (1936-present) era, finding fresh proof sets made since 1955 in original government cellophane is not especially difficult. 
Analyzing The Proof Set Market 
Market strategists often dole out the common wisdom,"buy low, sell high." Certainly, prices for proof sets across the board are lower now than they have been in decades. But is this a "buy low" opportunity? If so, what should these buyers set their sights on? Why has the market for proof sets slipped? Could anything bring proof sets back into the fore?
Miller's Mint LTD
in Patchogue, New York, answers these questions with candid insight. While he may not be thrilled about there the market stands today for proof sets, unlike some who patently write off these mint products as being dead in the water, Miller says there is some sparkle left in the proof set arena, and he even sheds light on at least one way these once-popular products could become hot items again. 
Harry Miller, owner-operator of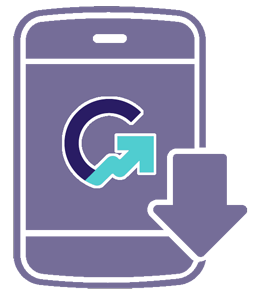 Download the Greysheet app for access to pricing, news, events and your subscriptions.
Subscribe Now.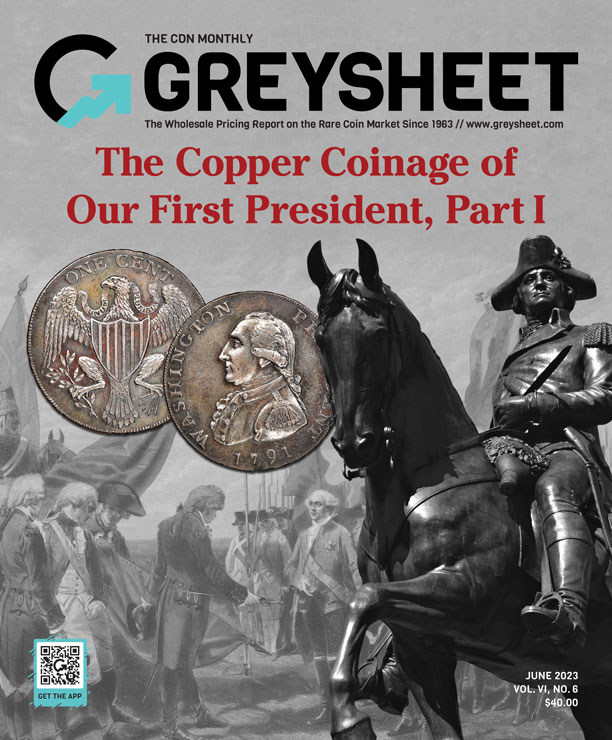 Subscribe to Monthly Greysheet for the industry's most respected pricing and to read more articles just like this.
Visit these great CDN Sponsors
---