Bitcoin:

$27,180.77
$23.37
Ethereum:

$1,902.67
$2.62
QUARTERLY REVIEW: MARKET LOOKS TOWARDS ANA WORLD'S FAIR OF MONEY IN DENVER
We are just one month away form the annual WFOM show in Denver and this month's Quarterly I update brings the prices of the series represented here in line with current
We are just one month away form the annual WFOM show in Denver and this month's Quarterly I update brings the prices of the series represented here in line with current market in time for the highly-anticipated show. The early copper market (half cents and large cents) has remained an area of exceptional strength in an otherwise tentative U.S. rare coin market. Numerous fresh copper collections have come to market over the past year, and each has done quite well in its own right. It seems there is tremendous depth to this segment of the market.
An exception to the above is noted in our limited reporting of Colonial coins (page 2) where readers will see more minus signs than the alternative. The awesome rarities from 17th century New England (including the Willow, Oak and Pine Tree designs) have suffered of late due largely to an unusual confluence of supply over demand. There are few coins in the U.S. catalog more historic than these coins and, from our perspective, now may be an ideal time to jump in this market at truly reasonable levels.
Another area of noted strength is proof Indian cents. While we've reported a handful of gainers this quarter, there appears to be very limited supply of these very reasonable coins on the market. Keep an eye out.
NEW BOOK RELEASED ON 1802 HALF DIMES
Jon Amato has written a fascinating and much-needed reference titled, "Numismatic Background and Census of 1802 Half Dimes: A Classic American Rarity" published by Heritage Auctions/Ivy Press. The 64-page book chronicles the lone die pair used to strike all known 1802 half dimes, as well as the number of coins known to be struck by the U.S. Mint. Extensively researched, Amato went back to auction records as early as 1859 to document the 167 appearances of this issue for the nearly 140-year period ending in 1998.
The 1802 half dime is one of the great overlooked coins in the Federal U.S. catalog. Only a few dozen examples of this rarity are known, and astounding none have survived in mint state. While Logan and McCloskey's work on the Federal half dimes is a seminal effort, it's great to see a single reference devoted to this important rarity.
BY JOHN FEIGENBAUM, PUBLISHER & PATRICK IAN PEREZ, EDITOR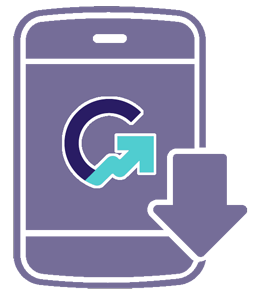 Download the Greysheet app for access to pricing, news, events and your subscriptions.
Subscribe Now.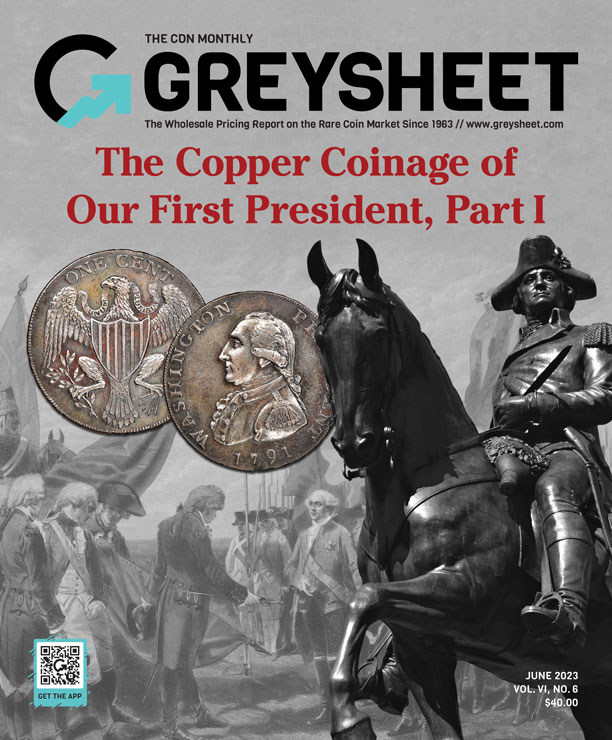 Subscribe to Monthly Greysheet for the industry's most respected pricing and to read more articles just like this.
Visit these great CDN Sponsors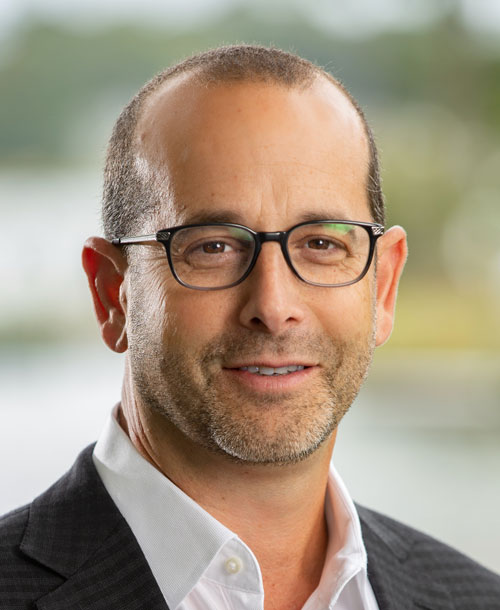 The President, CEO and managing partner at CDN Publishing, John Feigenbaum, has been a professional numismatist since 1979. Formerly president of David Lawrence Rare Coins, John has taken on Publishing and executive responsibilities for CDN Publishing. John has written for numerous trade publications and published "The Complete Guide to Washington Quarters" in 1991. In 2014, John received the PNG Abe Kosoff Founders Award for "his steadfast dedication to the entire numismatic community".
---