Platinum:

$1,041.00
$1.00
Palladium:

$1,830.00
$7.00
Bitcoin:

$17,116.12
$28.94
Ethereum:

$1,282.76
$5.16
Reich Capped Bust Half Dollars, Part 3: 1811/0 With Period
For those considering a collection of Bust half dollars, deciding the contents of the initial collection can be daunting and confusing -- yet profoundly important. In Part 2 of this series review, expert numismatic journalist Greg Reynolds focuses on the 1811/10 puncuated date issue.
The first part of this series of discussions features an explanation of Reich "Lettered Edge" Capped Bust half dollars, a list of dates required for a complete set, and additional information. This third part is devoted to "1811/10" punctuated date half dollars, '18 dot 11'! I refer to this issue as the "1811/0 with period." The raised metal between the second numeral 1 and the third 1 appears like a period though it is unlikely that it was planned to appear as a period or to be any kind of punctuation.
The probable digit zero underneath the last numeral 1 is hard to discern, and is often represented by just a couple clues. The "period" feature, though, is rather apparent. Would it make sense to refer to these as "18.11" halves rather than as 1811/0 halves? If an overdate is not conclusively identifiable or requires a microscope, then most relevant collectors will not consider such an overdate to be very important.
Indeed, some researchers have questioned whether this variety really is an 1811 over 1810 overdate. Moreover, if this was just an overdate, it would not be required for a complete set by date of Capped Bust halves because the overdate is faint and cannot be readily identified without magnification, if it can be certainly identified at all.
In the Pogue Part II catalogue of September 2015 by Stack's-Bowers, there is some speculation that this overdate might really be an 1811/09 and that the so called "period" or "punctuation" might relate to previous numerals. I have examined many of these, and I have never perceived evidence of an 1811/09 overdate, though this possibility should not be discarded. There are unanswered questions regarding the raised objects about numerals of the date on 1811/0 half dollars.
While the overdate is not certain, the prevailing theory is that the last numeral 1 was punched over a numeral 0 that was already in the obverse die. Unless someone presents solid evidence to the contrary, it will be assumed that the third numeral 1 was punched over a numeral 0.
The underlying zero, though, is never entirely there, and the extent of its presence varies among coins. As the obverse die wore down, the remaining traces of the underlying zero wore away. Therefore, it is best to state 1811/0 with period as the overdate is uncertain and weak, while the period is curious and cool. The central aspect that makes a coin struck from this obverse die collected as a distinct date is the period not the overdate.
After this obverse die had been used to strike thousands of coins, the period started to wear away and became less pronounced on coins struck relatively late in the life of this obverse die. It is also true that the period is faint or misshapen on coins that were weakly struck or unevenly struck in a particular way.
What was the origin of the deep indentation in the obverse die that was the shape of a dot or period? Of course, a workman at the Philadelphia Mint could have accidentally punched something into a warm die during the process in which design elements were being imparted. Each die was heated before design elements were punched or engraved into it. A hit or other accidental contact on a very warm die tended to leave a recessed area in the die that resulted in raised items on each coin struck with that die. During striking, the metal on the planchet (prepared blank) is pushed into the recesses of the die by the operation of a coining press. On this obverse die, there could have been a misplaced date or a large accidental indentation that is now unknown. The dot or period could be a remnant after the rest of the accidental shape was scraped down, lapped or otherwise erased.
There is a true period in the design of Capped Bust half dollars. On the reverse of each Reich Capped Bust half, the denomination is listed as "50 C." There is thus a period after the letter C, which obviously stands for cents. A half dollar was worth fifty cents.
The punches themselves were forged at the U.S. Mint, as far as I know. A punch for a period may have been preceded by attempts at making such punches that were failed or were rejected by supervisors. Indeed, a punch for a period could have been deformed by accident while it was being made or was sloppily made by a worker who was very tired on a particular day.
A problematic punch could have been lying around the room where dies were punched with design elements. Such a rejected or malformed punch could have been picked up by a workman who was punching the last numeral 1 into the die. He could have used such an inappropriate punch to make an inappropriate period for now unknown reasons or just for fun. While it is possible that there was a legitimate reason that has long been forgotten, it is more likely that the reason for the period was neither legitimate nor sensible.
Not everyone is a serious, careful thinking individual. There are jokers in some decks. Someone who worked at the Philadelphia Mint for ten hours per day for many years may have become bored, alienated or angry, and just inappropriately punched a 'period' into a die with a tool that was lying around. Are all human actions explainable?
Curiously, there is an apostrophe-like item on many 1811/0 halves in addition to the apparent period. There is raised metal that appears somewhat like an apostrophe to the right of the second numeral 1, 18.1'1! This apostrophe-like item, though, is fuzzy, not nearly as clear as the apparent period, and is lower than the location where an apostrophe would have been if there was really a plausible reason for there to be an apostrophe.
While the apparent period does resemble a period, it requires a good deal of imagination to envision an apostrophe on 1811/0 halves. The presence of this item, however, is consistent with a theory that a workman was goofing around and adding elements to the date on the obverse die for 1811/0 halves. When no one was watching him, did a workman pick up tools and modify the die, for fun? As there were so many anomalies regarding silver coins produced during this time period, it is unlikely that anyone would have devoted time and resources to an investigation of minor and relatively inconsequential mischief.
There does not seem to be a link between the 1811/0 with period and the 1817 punctuated date! Yes, it is bizarre that the series of Capped bust halves would be characterized by two anomalies during the same decade that may appear to be illogical punctuation.
On this 1817 variety, there is a small dot to right of the second numeral 1. Unlike on the 1811/0, the dot on this 1817 variety is not near the base of a numeral. It is near the midpoint of the numeral 1. It does not appear at all like punctuation.
Regarding the 1817 Punctuated Date, an explanation is that a small portion near the surface became separated from the die, either entirely due to imperfections in the manufacture of the die or because it was accidentally hit with a tool that had a dotlike end. If a die is manufactured with metallurgic impurities and/or air pockets, parts may chip or peel away. The fact that the 1811/0 with period was minted during the same decade as this 1817 variety is probably just a coincidence.
In any event the 1817 punctuated date is not punctuated at all and requires its own discussion. It is just a minor variety, though, which is certainly not required for a set by date. The 1811/0 with period (18.11) is required for a set by date. Some prices realized in recent public sales provide an idea of the availability of this date and sums required to obtain one. Specific coins are not being recommended here.
On September 25, 2019, Heritage sold a PCGS graded F15 1811/0 with a rather bold period for $216. On June 23, 2020, Stack's-Bowers sold a PCGS graded VF20 1811/0 with a bold period for $336. On June 23 and on March 24, Stack's-Bowers sold different PCGS graded VF25 1811/0 halves that were improperly struck. These two coins feature 'periods' that are malformed and seem to drip. For a set by date, I recommend against acquiring an 1811/0 with a faint, blurry or dripping period.
On some Charlotte Mint half eagles, the mintmark is so faint that it is hardly discernible. Those sell at a discount. An 1811/0 with period (18.11) half dollar with a faint or malformed period should sell at a discount, too.
On January 10, 2020, dealer Sheridan Downey sold a PCGS graded AU55 1811/0 half dollar, obviously of an early die state. There is a clear arc shaped remnant of an element that was probably a zero, thus this coin exhibits more evidence than usual of an 1811/0 overdate. The period is extremely bold, though appears even more odd than usual. Moreover, the apostrophe-like item on this coin is very clear. This 1811/0 half sold for $1,980.
There are multiple 1811/0 halves that are PCGS graded MS64+ and CAC approved. The Chuck Link Collection coin that Stack's-Bowers auctioned in 2011 for $17,250 is the finest of all those that I now recollect. Nevertheless, my favorite is the Eliasberg-Kaufman-Pogue coin that Stack's-Bowers auctioned in September 2015 for $22,325.
The color, underlying luster, originality and surface quality of the Eliasberg-Pogue 1811/0 are especially memorable. The 64+ grade assignment may be a compromise or net grade as this coin has some characteristics of a much higher grade and exhibits noticeable friction on Miss Liberty.
There is much more to coins than numerical grades. In many cases, I find a VF20 grade coin to be much more appealing than a certified MS64 coin that was certified by the same service and struck from the same pair of dies. Coins should be carefully examined with proper lighting and ample magnification in order to be understood and appreciated.
Copyright ©2020 Greg Reynolds
Insightful10@gmail.com
Images courtesy of Heritage Auctions and Stack's Bowers Galleries.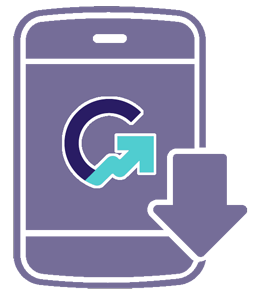 Download the Greysheet app for access to pricing, news, events and your subscriptions.
Visit these great CDN Sponsors
Greg Reynolds is a professional numismatic researcher and writer. He can reached via email at
Insightful10@gmail.com
.
---