Bitcoin:

$23,246.51
$123.19
Ethereum:

$1,604.84
$5.33
SEIZING THE OPPORTUNITY: CLASSIC SILVER COMMEMORATIVES
Now is a great time to buy classic commemoratives. One of the main reasons why is prices, which are currently at an extreme historic low. Some commemoratives are selling for 10% to 25% less than they were 25 to 30 years ago. In fact, you can build a set today for a fraction of what it would have cost you as little as five to ten years ago.
By Tom Caldwell & Chris Maisano, Contributors
This article first appeared in the CPG Coin & Currency Market Review, April-May-June 2020
Attention collectors, now is a great time to buy classic commemoratives. One of the main reasons why is prices, which are currently at an extreme historic low. Some commemoratives are selling for 10% to 25% less than they were 25 to 30 years ago. In fact, you can build a set today for a fraction of what it would have cost you as little as five to ten years ago. A prime example of this price decrease is the very first commemorative coin, the 1892 Columbian in grade MS67 when compared to auction records from 5 to 10 years ago. From 2005 through 2015 this coin saw sales at auction ranging from $3,000 to $6,000, with some finer specimens garnering over $10,000.
Since 2015, most auction records are revealing sales between $2,000 and $4,000 with a few selling for even less. There are multiple factors causing this drop in prices. Many of the commemorative coin series in today's market have risen and fallen in price based on the promotional value. Additionally, telemarketers have seized the sales opportunity via phone sales or television home shopping. Silver and gold eagles, for example, are much easier sells than the commemoratives because of their abundant availability in the tens of thousands and, some cases, millions. The eagles have tremendous eye appeal with their shiny appearance and the public eats up the canned sales pitches.
The classic silver commemoratives, on the other hand, are more scarce with most mintages under ten thousand and many only a few thousand. Let me give you some examples.
First, we have the Oregon Trails which have a few dates produced at only around 3,000 coins. Other examples include certain Texas issues with mintages under 4,000, a number of Boone's in the 2,000 range as well as the Arkansas Commems minted in amounts as low as 2,000 to 3,000 coins.
Therefore, it is quite a challenge to come up with significant quantities of most commemorative issues. It is important to note that silver commemoratives simply do not maintain their white brilliance, in most cases, unless they are dipped. When dipping or cleaning, original luster is stripped; and, in many cases, the desirability is lost. Full brilliance, unfortunately, is needed in today's market to promote any series. We would like to see true collectors take back the market for this series as commemoratives have been in the doldrums for decades. I encourage you to start a set in one of the various ways suggested below or resume collecting, if you started years ago.
Build a set for yourself or multiple sets for your children. These sets serve as a strong educational tool from a historical perspective. Not to mention the potential long term financial rewards. The modern era of collecting commemoratives was started, in part, by the ground breaking and influential book by Anthony Swiatek entitled The Encyclopedia of United States Silver & Gold Commemorative Coins 1892 to 1954. This coffee table-sized book, published in 1981, brought commemorative collecting to the forefront. The author's research into the history of each issue, with facts that were previously never compiled, gave rise to thousands of new and informed collectors.
Every collector's definition of a beautiful coin is different. So, buy what suits your taste. Keep in mind, we are talking about mid to early 20th century silver coins that, depending on how they were stored, are likely to be toned. Commemoratives have primarily been stored individually, not in rolls or bags, as is common with other denominations. So, toning is likely to result. Wildly toned pieces with exotic rainbow toning will sell for premiums, which may often be significant depending on the look. However, if your preference is lightly toned or brilliant specimens, by all means, seek out and purchase what catches your eye. True originality appears in "tab toning" which resulted from the paper holders at time of issue. These are also very popular among commemorative buyers. These are the holders used for a large percentage of issues mostly from the mid 1930's, in which most held 4 or 5 specimens each. One way to collect would be to seek out these holders to accompany your commemoratives, whenever possible, as they make a nice add on.
Learn what holders go with specific issues. For example, some Arkansas sets came in plush boxes for a 3-piece set with the New York City coin shop Stacks being the distributor. The 1939 Arkansas set came in a faux wooden box totally lacking in identification. Our home town commemorative, the Lexington-Concord commemorative, was offered on an individual basis in a small wooden box resulting in a green tone unique to the issue.
Long term storage from Wayte Raymond boards has also resulted in desirable toned pieces. We have heard of some buyers who not only wish to collect but also strive to visit every place of issue of each commemorative they acquire. Much like going on a tour of every Major League Baseball park in the country. A visit to York, Maine for the York issue and, perhaps, a visit to our town for the aforementioned Lexington commemorative. Make a stop in California for the Bay Bridge commemorative or how about the Old Spanish Trail in Texas. There are certainly more, so feel free to do some research if you are someone who enjoys travel as well as numismatics.
Allow me to make you aware of one exception. There is the unique minting, in 1936, of the Cincinnati issue which commemorated the Cincinnati Music Society. The oddity is that no such organization exists. This was a pet project of a politician, at the time, who conjured up the fictitious music society in order to get the issue of these pieces successfully minted before the government realized his indiscretion.
Commemoratives is just one of many areas of United States coinage in which a case can be made that now is a great time to buy. For quite some time now, modern mint issues have garnered much of the attention and funds from collectors; while other, more traditional commemorative issues have fallen by the wayside. Modern issue commemoratives began in 1982 and in 1986 silver and gold eagles series were introduced followed by platinum issues, reverse proofs, multiple versions of proof sets and many others. Most dealers in business today may remember the time when for $10 you could purchase every item issued by the mint, in both a mint set and a proof set. Today, you can spend $10,000 and not come even close to buying it all. The United States Mint has become the largest coin dealer in the world. A case can be made that the funds expended by collectors and investors on these modern commemorative issues are potentially coming out of the same monies that might have been spent on the collection of classic coinage. So I encourage you to start or resume, now, the collection of classic silver commemorative half dollars, starting with the 1892 Colombian half through the 1954 Washington Carver halves in addition to the Isabella Quarter and Lafayette Dollar. It has been refreshing to see increased interest, sort of a mini resurgence, as of late in commemoratives. We have witnessed, recently, collectors walking around at shows with a want list containing specific commemoratives issues to complete or begin a series for their personal collection. Also, there has been increased activity, lately, on our website.
Depending on your budget, you may want to consider the 48 different types of halves plus the Isabella Quarter and Lafayette Dollar to create a traditional 50-piece set. Otherwise, there are 144 different date and mint combinations from which you may make up a complete set. The Norse thick and thin medals, which should truly fall under the category of commemoratives, have, over the years, been in and out of favor. Regardless, they are being added to many sets to increase the total to 146 pieces. As much as the encapsulation of coins became mainstream in the mid 1980's by NGC and PCGS for collectors and investors, the real brain child, many will argue, are the registry sets. For those of you who are not familiar, this is the collecting of any given series and then registering your collection on the grading service website and competing with others to have the finest examples. Another phenomenon in the past decade or so has been the pursuit of the worst known of the commemoratives. Yes, it can be challenging to say the least, to find a Poor-1 or Fair-2. It is important to note, these often sell for multiples of higher grades. Whether looking for the finest or otherwise, have some fun and be sure to register your certified commemorative set for all to see.
Tom Caldwell is the founder and president of Northeast Numismatics. He can be contacted by email at tom@northeastcoin.com.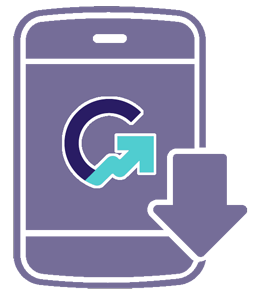 Download the Greysheet app for access to pricing, news, events and your subscriptions.
Visit these great CDN Sponsors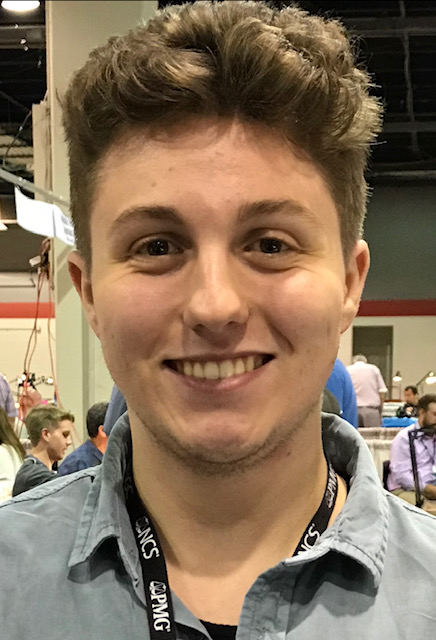 Christopher Maisano joined the Coin Dealer Newsletter as a numismatic contributor in September of 2019. He began his numismatic career at David Lawrence Rare Coins, where he still contributes as a numismatic writer/consultant on the company's weekly Coins We Love newsletter. Chris specializes in United States coinage and was the 2015 Professional Numismatic Guild's Young Numismatist scholarship award recipient. Chris is a lifetime member of the American Numismatic Association and has enjoyed attending the annual ANA summer seminar since 2015.
---