Bitcoin:

$23,120.71
$2.61
Ethereum:

$1,585.09
$14.42
Some Desirable Coppers & Nickels To Be Auctioned in June
On June 10 and 11, Stack's-Bowers will conduct an auction at this firm's spacious, relatively new headquarters in Costa Mesa, California, close to Newport Beach and Santa Ana. Here, I am discussing some desirable, nickels, large cents, and pre-1793 coppers in this auction that are not particularly expensive.
On June 10 and 11, Stack's-Bowers will conduct an auction at this firm's spacious, relatively new headquarters in Costa Mesa, California, close to Newport Beach and Santa Ana. Here, I am discussing some desirable, nickels, large cents, and pre-1793 coppers in this auction that are not particularly expensive.

Medium priced scarce coins in auctions tend to be overshadowed by the rarest, most valuable, highest certified (even if doctored or questionably graded) or most famous coins in the same respective auctions. After an auction, coins that brought very strong prices, sometimes well above market levels, draw news coverage. Most interested collectors, however, are not seeking the coins that are especially newsworthy.
Most collectors are seeking coins that they can afford, they like and they can logically fit into their respective collections. This discussion is intended to be helpful to collectors and dealers who are interested in scarce coins of medium level value, not the most expensive or lowest cost coins in this auction. I also hope to make collectors aware of coins that they would not have otherwise thought of pursuing.
1888 Three Cent Nickel
I recommend the CAC approved, PCGS certified Proof-67-Cameo 1888 Three Cent Nickel in this auction, lot #1361. While it is not the most spectacular Proof Three Cent Nickel that I have ever seen, it is more than very attractive. Moreover, it is technically outstanding. I prefer it to most of the other 1888 Three Cent Nickels that have been PCGS or NGC certified as Proof-67-Cameo, "Deep Cameo" or "Ultra Cameo." Although Proof 1888 Three Cent Nickels are not rare, they are inexpensive in the context of 19 th century Proof coins. The CPG-CAC retail estimate for this coin is $1,560.
https://auctions.stacksbowers.com/lots/view/3-REOHR/1888-nickel-three-cent-piece-proof-67-cameo-pcgs-cac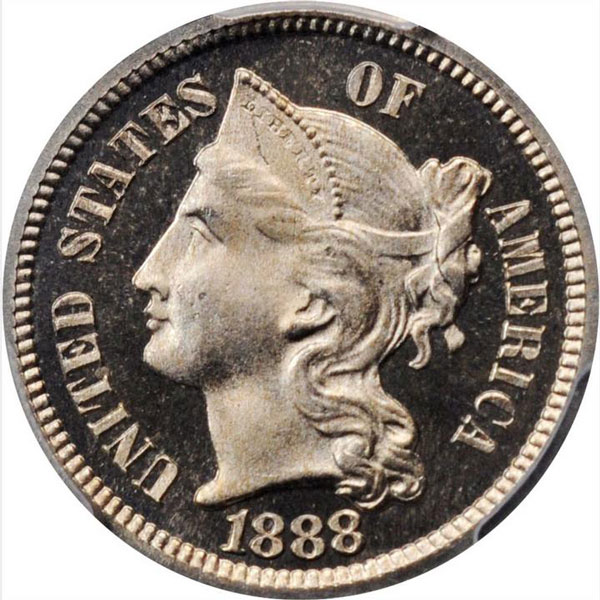 Proof Buffalo Nickels

Over the last dozen years, I have examined a large number of business strike and Proof Buffalo nickels that are said to grade from 65 to 68 that I find to have been artificially toned, with wild colors in some cases. One 'coin doctor' in particular is believed to be responsible for artificially toning a substantial number of Buffalo nickels that have deceived mainstream graders, dealers and collectors.
I was delighted by two Proof Buffalo nickels in this auction, both from the "Collection of Silas Stanley Roberts, 1888-1966." Evidently, they were both out of reach of coin doctors.
The Roberts Collection, 'Type Two' Proof 1913 nickel is technically exceptional. Moreover, this coin, in lot #1391, has wonderful texture and soothing natural toning with blue and russet hues. It was PCGS certified as Proof-66+ and CAC approved. I recommend it.
https://auctions.stacksbowers.com/lots/view/3-REOSW/1913-buffalo-nickel-type-ii-proof-66-pcgs-cac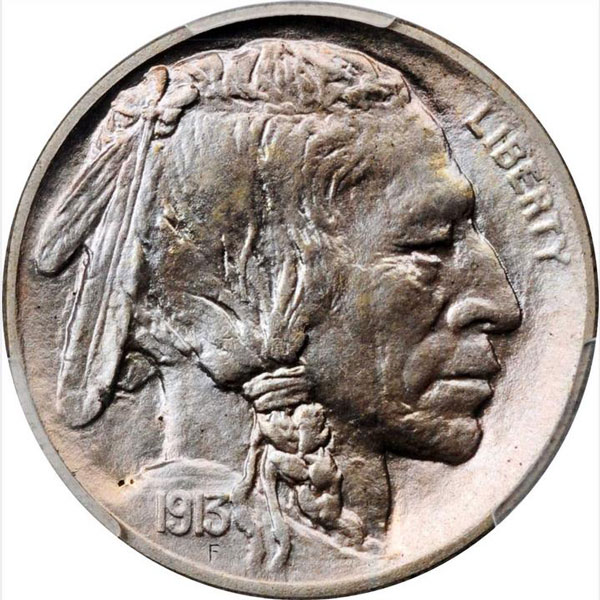 I also recommend a Proof 1915 nickel, which will be offered as lot #1395. Indeed, this is a great coin. It is dramatically more desirable than a majority of the certified Proof-66, pre-1917 Buffalo nickels that I have seen.

The tones are pleasing and indisputably natural. Natural tones on Buffalo nickels tend to be subtle or mellow. Rainbow tones, magenta, red and bright yellow are usually artificial.
The dusky, sometimes mottled, orange-russet toning in the outer fields of this Proof 1915 is normal for high grade, U.S. five cent nickels. The dark carbon flecks are normal as well. These are not often seen anymore because so many high grade nickels have been dipped and/or doctored.
On this Proof 1915 nickel, the very pale blue overtones on the central obverse are appealing. There are also some small regions with faint, medium green tones. Orange-russet tones dominate some areas. There is natural tan dust on some of the design elements, which is refreshing.
This 1915 nickel is technically superlative. There are no signs of a cleaning or wiping. It has probably never been dipped. Under 5x magnification, there are no very noticeable hairlines and no significant contact marks.
1824 Large Cent
Many collectors are unaware that 1824 large cents are condition rarities in uncirculated grades. Indeed, their scarcity in uncirculated is important, as thousands of people collect large cents. PCGS has graded fifty-five 1824 large cents as 'mint state,' and NGC has graded twenty-two plus two more with "UNC Details." These are not all different coins.
PCGS and NGC together have probably certified forty-five to sixty-five different 1824 cents as 'mint state' or 'Unc. Details.' These numbers do not include 1824/2 overdate cents, which are scarcer.
There are probably fifteen to twenty, raw, uncirculated 1824 large cents around, most of which would not merit a grade as high as MS63, perhaps not even a grade of MS62. I estimate the total number of uncirculated 1824 'normal date' cents extant as being in between sixty and eighty-five. The 1824 in this auction, lot #1288, is exceptional for a certified MS63 Matron Head large cent of any date.
Proof 1855 Large Cent
For a collector seeking a modestly priced, problem-free Proof large cent, the 1855 in this auction may be a sound selection. It is of the 'Slanting 55' variety, which is not very rare.
This CAC approved, PCGS certified Proof-64-Brown 1855 large cent is technically impressive. I find it to be superior to many other PCGS certified Proof-64-Brown Braided Hair large cents.
When Stack's-Bowers auctioned this same coin in the same holder in July 2015, it realized $9,400, a strong price at the time, and market levels for large cents are lower now. The current CPG-CAC retail estimate is $6,880.
New York Imitation British Halfpennies
During the 1780s, imitation British halfpennies were struck in the State of New York and possibly in New Jersey as well. In 2017, I devoted an article to them, which can still be found via Google searches. Merchants considered imitation British halfpennies to be legitimate coins. There was an acute shortage of copper coins in North America and understandable pieces were needed for commerce. These were usually accepted on par with true British halfpennies as were New Jersey, Vermont and Connecticut State Coppers, during the 1780s.
The term Copper, with a capital 'C,' refers to copper coins that were accepted on par with British copper coins during the 18th century. Although the Spanish system of coinage prevailed in the Americas at least until the 1820s, copper coins were thought of in British terms in the U.S. at least until the mid 1790s. The U.S. silver dollar was based upon the Spanish Milled Dollar (Eight Reales silver coin of the Spanish Empire). The number of British halfpennies and roughly equivalent Coppers that equaled one silver 'dollar' in commerce depended upon the business situation, time and place. Market conditions varied.
It is interesting that silver coins were then based upon Spanish units while copper coins were based upon British units in the U.S. during the 18 th century. The U.S. Mint did not produce true coins until 1793. The U.S. monetary system was adopted very gradually by U.S. citizens at large.
It is generally believed that backdated "1747" imitation British halfpennies were minted during the mid 1780s at the private Machin's Mills Mint near Newburgh, New York. Among imitation British halfpennies that were likely to have been minted in New York State or possibly in New Jersey, these "1747" pieces are the only ones that depict British King George II (reigned 1727-60) rather than King George III (1760-1820).
The "1747" imitation British halfpenny in this auction, lot #1171 from "the Norman G. Peters Collection," was PCGS graded VF20. The irregular blurry area in the vicinity of the king's nose, eye and forehead is not an unusual characteristic. Although there are other "1747" imitation British halfpennies that were better struck than this piece, the overall color, texture and surface quality of this one are impressive.
This coin exhibits more than enough detail to qualify for a VF20 grade. Indeed, more detail is evident when this coin is viewed at various angles.
Natural toning has developed over corroded areas. Almost all surviving 18 th century Coppers exhibit some degree of corrosion. The light to moderate corrosion on this coin is not bothersome.
There are no deep contact marks, and no readily apparent hairlines. This coin is more appealing in actuality than it appears to be in published images. The brown and gray tones are normal, suitable and soothing. A "1747" imitation British halfpenny that is superior to this one in terms of both level of detail and surface quality would be likely to cost far more than the amount that this coin will realize.
PCGS has graded nineteen "1747" imitation British halfpennies and NGC has graded ten. NGC also reports seven in 'details' holders.
It is true that many pre-1793 American numismatic items, especially circulated coins from the 1780s, have never been submitted to PCGS or NGC. I am confident in my declaration, though, that fewer than one hundred of these "1747" imitation British halfpennies are now owned by collectors and dealers, maybe less than seventy! Essentially, they constitute an extremely rare, one-year design type.
I am not aware of any imitation British halfpennies dating from '1748' to '1770' that were likely to have been struck in New York or possibly in New Jersey during the 1780s. The next date in the New York series of circulating halfpenny imitations is '1771.'
https://auctions.stacksbowers.com/lots/view/3-REMO0/1747-machins-mills-halfpenny-vlack-1-47a-w-7660-rarity-5-georgivs-ii-group-ii-vf-20-pcgs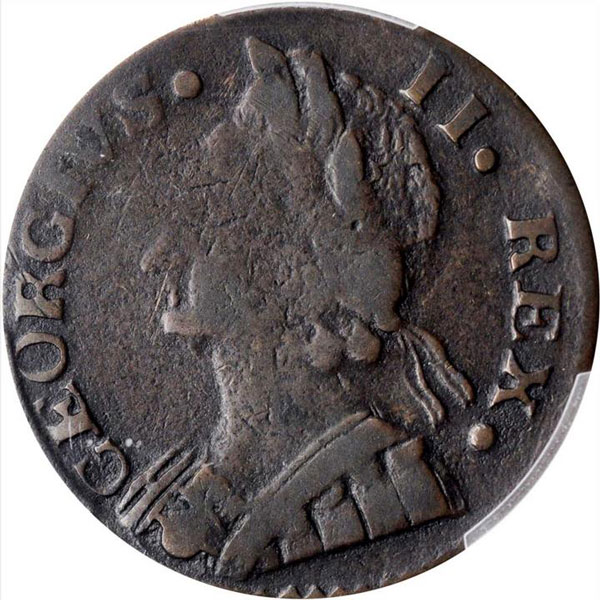 The "1772" imitation British halfpenny in this auction is not as desirable as the just mentioned "1747," though is appealing. This "1772," lot #1173, is from the same consignment, the "Norman G. Peters Collection." British King George III is depicted, though the bust is a little bit of a caricature.

This coin was chemically cleaned to a substantial extent, long ago. It has, however, naturally retoned nicely. Some oil was added, though less so than has been applied to most surviving 18th century Coppers. There are minimal contact marks on this coin. I did not note any hairlines and do not recollect any at the moment. This "1772" Copper is PCGS graded VF20 and is very attractive for a 'New York imitation' British halfpenny that is so certified.
https://auctions.stacksbowers.com/lots/view/3-REMOQ/1772-machins-mills-halfpenny-vlack-5-72a-w-7710-rarity-6-georgivs-iii-group-i-vf-20-pcgs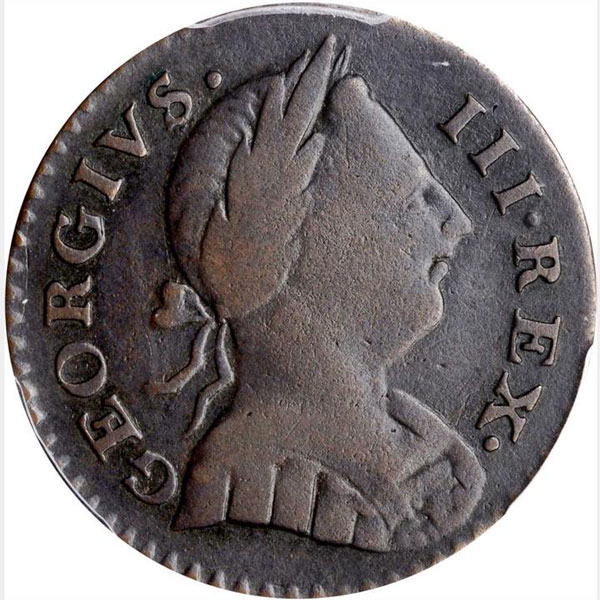 New Jersey Coppers are less scarce overall than 'New York imitation' British halfpennies. The 1786 Curved Plow Beam, New Jersey Copper in this auction is recommended, lot #1188. This is not a rare date and survivors of the die paring used to strike this specific coin are not rare either. It is an appealing coin that might be of interest to someone who has yet to think about collecting New Jersey Coppers.

As I explained in an article that I wrote in 2017, there are twelve major varieties of New Jersey Coppers. A collector who is unsure as to whether he or she wishes to assemble a set may buy one, two or three for fun. Alternately, New Jersey Coppers may be collected by design type.
This 1786 New Jersey Copper was PCGS graded VF30 and is very attractive for the grade. Typical planchet defects are not bothersome. There are just minor contact marks and minor indications that this coin has been lightly oiled. The light to medium brown color is normal and very pleasing.
https://auctions.stacksbowers.com/lots/view/3-REMU3/1786-new-jersey-copper-maris-24-p-w-4965-rarity-2-narrow-shield-curved-plow-beam-vf-30-pcgs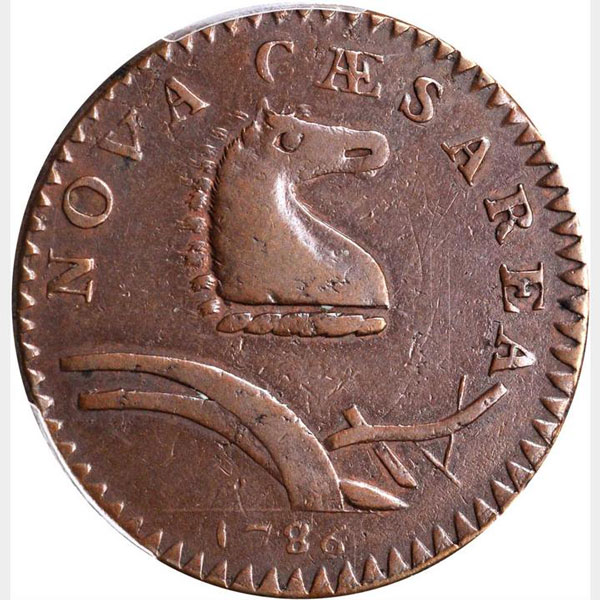 Many other desirable coins will be auctioned by Stack's-Bowers in June. I have here focused on coins of types that are not 'hot' at the moment. A point of this discussion is to draw attention to some medium priced coins that many collectors of U.S. coins will not be thinking about on their own. Collecting often becomes more fun for collectors who broaden their horizons.

Copyright ©2021 Greg Reynolds
Insightful10@gmail.com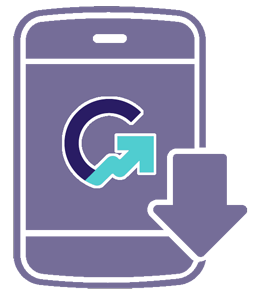 Download the Greysheet app for access to pricing, news, events and your subscriptions.
Visit these great CDN Sponsors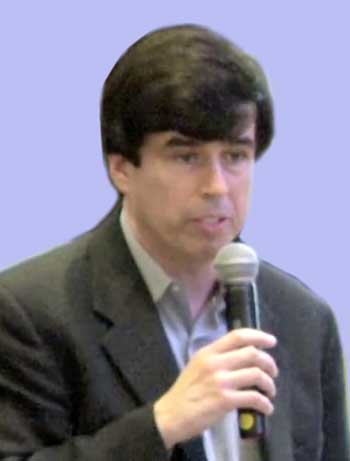 More than 750 of Greg Reynolds' articles about coins and related items have appeared in ten different publications. Reynolds has closely examined a tremendous number of rare, or conditionally rare, vintage U.S., British and Latin American coins. Furthermore, he has attended dozens of major coin auctions, including those of Eliasberg, Pittman, Newman, Gardner and Pogue Family. From the NLG, Reynolds has shared or won outright the annual award for 'Best All-Around Portfolio' a record seven times. Greg is available for private consultations and analyses, especially regarding rarities and auctions.
---