Platinum:

$1,018.00
$20.00
Palladium:

$1,393.00
$26.00
Bitcoin:

$26,172.55
$793.72
Ethereum:

$1,823.76
$53.76
Special Report: CDN EXCHANGE the Dealer Tool You've Been Waiting For (April 2022 Greysheet)
Make more money, save time, and influence the market!
Make more money, save time, and influence the market! It's no secret these three goals are on every dealer's agenda. With a fast-moving market transitioning the current generations to online platforms, it can be arduous. Change is hard, but it is crucial to adapt with it. As we've seen in the past couple of years, the market has gone from a hands-on bourse trading floor to a world online, or otherwise can be thought of, "digital bourse floors." Dealers are finding themselves utilizing multiple online digital platforms like eBay, Amazon, personalized dealer websites, and even some social media platforms like Facebook and Instagram. Moving forward with this change, it is imperative to find the right tools to help dealers find success in modern-day markets.
CDN Exchange is an exclusive tool for dealers providing pricing discovery, trustworthy connections, and other dealer accessories to thrive in the digital industry for trading.
CDN Exchange, or CDNX for short, provides an opportunity to have influence in the market. Placing bids on CDNX gives an outlook on the current markets in real time, and it is easy. The platform provides a pricing list dealers can choose from, items can be searched using our search bar, or dealers can even type in a PCGS catalog number and bring up the coin directly. Dealers can place individual bids and observe other bids dealers are placing on specific items. This provides knowledge accumulated from many participants on the platform to understand what dealers are willing to pay.
The more users we have, the more information we know. Data from auctions are regularly updated and users can find these items for sale in the platform. Users can also put up their own items for sale. It's as simple as one click to initiate a trade with a dealer. The platform supplies links to live auctions for specific coins the CDNX community can bid on. After an auction has taken place, these sales are recorded, and the data is imported. Further contributing to changes in pricing values for coins and currency. Current real-time pricing data is great but what is even more fantastic is historic pricing. Yes, CDNX offers a vast database of historical pricing data accumulated from multiple sources. CDNX doesn't just offer pricing information, but it webs connections between big and small dealers, establishing a level playing field for everyone who comes on board.
With any successful business, it's important to have a good reputation, build trust in the community, and build connections. CDN Exchange provides a link to connect with large and small companies from all over the United States and even some internationally..All the dealers on the CDNX platform are professional numismatist who have been in the industry for at least 3 years. All the dealers currently on the platform and who are new to the platform are taken seriously when submitting an application and exchanging on the platform. Dealers are asked to provide solid industry references to be admitted. This way we know we do our best to ensure wholesome and trustworthy dealers are trading on the platform. Trustworthy connections are so essential in any form of business but what is even more important is time.
Out of all the collectibles in the world, it is arguable time is anyone's most valued asset. CDN Exchange platform gives dealer's time by providing important accessories to meet dealers needs for organizing and analyzing day to day operations. One of the key accessories is our deal worksheet. The deal worksheet allows dealers to bypass calculating and organizing while helping them institute a sheet to buy back from bid. Other notable accessories include report pulling, personalized markets, bid tracking, public message panel, and personalized settings to make dealer's platform customized to individual needs.
If you've made it this far in the article, you are ready to take the next step into the future with CDN Exchange. I am here to help you be a part of our community. I am happy to be coming on to the CDN Exchange platform full time as vice president of CDN Exchange. I am ecstatic for the new additions coming to CDN Exchange in 2022. Two of these new additions include a new CDN Exchange app and an inventory listing for dealers on the platform! This is just the tip of the iceberg for what's to come on the CDN Exchange platform. I have enjoyed getting to know the knowledgeable dealers who are currently part of the platform and look forward to meeting many new members. The exchange will truly be an important and necessary tool for the future of buying and selling online for collectibles. So, what are you waiting for? Join me and hundreds of others in 2022 as we make it easier than ever for dealers to save time, affect the market, and profit like they never have before.
WANT TO JOIN?
Contact me today with your questions, or fill out this application and let's get started. https://www.cdnexchange.com/joinus.php.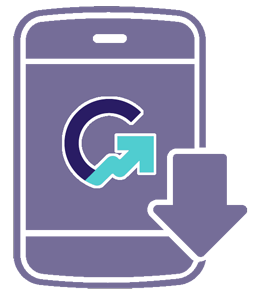 Download the Greysheet app for access to pricing, news, events and your subscriptions.
Visit these great CDN Sponsors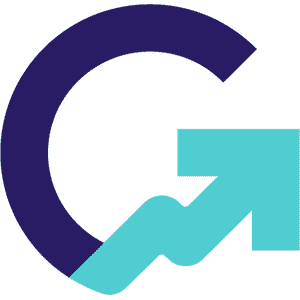 The trusted name in numismatic pricing since 1963, CDN Publishing is home to important industry reference and price guides, including the Greysheet, Greensheet, CPG Rare Coin Market Review, and the CAC Rare Coin Market Review, and the Banknote Book. Located in Virginia Beach, you can find out more at www.greysheet.com, or call 757-655-1056.