Bitcoin:

$23,171.46
$28.71
Ethereum:

$1,589.87
$5.40
Syd Martin's Rosa Americana Coins Auctioned
William Wood's Rosa Americana coins struck for circulation, dated 1722 and 1723, are highly collectible and the Stack's presentation of this collection is an excellent showcase for these fascinating early coins.
STACK'S BOWERS is in the process of auctioning the collection of Sydney F. Martin, a legend in the area of pre-1793 American items. Among other items from the Syd Martin Collection, Rosa Americana coins and patterns were auctioned in Baltimore on Thursday, October 27. Prices realized were healthy. There is ample collector interest in Rosa Americana pieces. (editor: you can find Greysheet pricing and catalog coverage for Rosa America coinage here.)
Rosa Americana coins struck for circulation were dated 1722 and 1723. Pattern, experimental and trial pieces, plus pieces struck for unknown reasons are dated during the time period from 1717 to 1727 and a very small number of one type are dated 1733. There are no patterns or regular issues dating from 1718 to 1721 or from 1725 to 1726. The 1727 dated pieces are especially mysterious, though are intensely demanded. Additionally, there are undated Rosa Americana patterns and apparently some undated regular issue Twopence coins. I suggest consulting an expert before seeking Rosa Americana patterns, as the subject matter is complicated and there have been controversies.
It is easy to complete a basic set of regular issues, all of which were probably produced in 1722 and 1723. William Wood sought and was granted licenses by King George I to produce coins for use in Ireland and coins to be exported to the British colonies in North America. The coins for Ireland and the coins for America share obverse design elements, and some of the Rosa Hibernia coins that were intended for use in Ireland ended up in North America, though the topic here is the Rosa Americana pieces. These were planned to circulate in British colonies in North America.
Although the word 'patent' is used in legal documents pertaining to William Wood's coinage projects, the terms license and Royal charter are more applicable in the context of vocabulary used in the present to refer to historical events. Wood was permitted, really licensed, to mint coins of the halfpenny, penny and twopence copper denominations. Under British law, his coins were legal or legal enough in their intended destinations. As Rosa Americana coins were extremely underweight, were not well marketed, and received many hostile reactions in particular colonies, only a small number of Rosa Americana coins circulated in North America.
Also, Wood's Rosa Americana coins were made with a strange alloy that contained much too much zinc and not enough copper. Chemical reactions during the minting process had an adverse effect on the appearance and structural integrity of many of the Rosa Americana coins and patterns. Nevertheless, the unusual alloy contributed to the formation of really neat natural green toning on many Rosa Americana coins and to very attractive brassy luster on quite a few.
These are coins that really need to be held to be appreciated. The colors are usually not well conveyed in images.
Plenty of decent Rosa Americana pieces survive, many of which are appealing. As the minting project was a failure in a business sense, and there was little enthusiasm for Rosa Americana coins in North America, there was a surplus lying around and many Rosa Americana coins were saved as souvenirs. Even late in the 18th century, merchants who somehow came into possession of a quantity of Rosa Americana coins may have sold them as collectibles. They are curious and even then would have been of interest to a large number of collectors of historical artifacts.
Although very rare die varieties can be costly, a set by date of all Rosa Americana denominations would not be difficult to assemble and would not be extremely expensive. Indeed, it would be easy to build a basic set of all three denominations.
A PCGS graded XF45 1722 halfpenny with entertaining brown, green and tan colors realized $600. This was a nice coin that attracted my attention although I had no prior intention of examining it. This and all the Rosa Americans pieces mentioned here were in the Syd Martin Collection.
A PCGS graded MS63 1723 halfpenny with a Crowned Rose reverse is really cool. The brown and brassy colors are almost indescribable. It brought $4,080.
A PCGS graded VG10 1723 halfpenny is of an extremely rare die pairing. Perhaps just four are known? When I first saw this coin, I did not know that it was that rare. I was drawn to it because it is exceptionally attractive for its assigned grade and scores very well in the category of originality. From a logical perspective, for $216, it was a better value than many American Coppers that were minted later in the 18th century.
Although Martin's 1723 off-metal striking in silver of a halfpenny pattern is an awful condition, it is a fascinating item. The design is notably different from that of regular 1723 Rosa Americana halfpennies and the use of a silver planchet is puzzling. As the only one known of its variety, the $10,800 result is hard to interpret. A Rosa Americana enthusiast would certainly be thrilled to own it.
Curiously, a PCGS graded VF35 1722 penny of an extremely rare die pairing went for just $288. The next lot, a very sharply struck PCGS graded MS62 1722 penny, brought $1,800. Plus, a PCGS graded XF40 1722 penny realized $384.
A 1723 penny need not be expensive either. A PCGS graded VF35 1723 brought $216. A PCGS graded MS61 obverse die trial sold as lot 1223 for $1,800. Presumably, it was a test before a production run of 1723 pennies. This die trial features natural toning, very attractive color overall and cool luster. It is really memorable.
A 1724/3 off-metal striking in silver of a penny pattern is even more interesting than the already mentioned 1723 halfpenny pattern in silver. Halfpenny and penny in this context are copper denominations. The reasons for strikings in silver of copper denominations are unclear though such off-metal strikings were not very unusual during past centuries. During the 19th century, a significant number of off-metal strikings occurred at the Philadelphia Mint. Importantly, the obverse dies for these two off-metal strikings in silver are different from the dies used for regular strikings.
This penny in silver and the already mentioned halfpenny pattern in silver are both non-gradable, though this penny pattern is non-gradable in an historically meaningful way. A personal message regarding someone's death at age 23 was etched into the obverse fields. This penny pattern in silver is mostly gray, more so than it appears to be in pictures. Orange-russet toning and colorful treated corrosion in the outer fields are semi-pleasant. It realized $12,600.
The undated twopence coins that are believed to be regular issues are also believed to have been struck in 1722. These conclusions are logical, though may never be entirely substantiated. One of these undated twopence coins was PCGS graded MS62 and realized $4,320. A light to moderate chemical cleaning affected the color and texture, though this coin is relatively more original than most surviving Rosa Americana coins.
The twopence sold as the next lot, number 1251, was cleaned, too, though apparently to a lesser extent than the coin sold as lot 1250. Moreover, this 1722 dated twopence naturally retoned in a pleasing manner. I like it more than the just mentioned undated twopence. This 1722 was PCGS graded AU50, though its level of sharpness is above AU50 in my view. There is just minor friction. The $600 result was one of the better values in this auction.
An uninspiring PCGS graded AU53 1723 Twopence brought $1,140, a very strong price. A PCGS graded MS63 1723 twopence was a good deal for $2,640. This was one of the most exciting coins in Syd Martin's whole set of Rosa Americana coins. In addition to being technically impressive, this 1723 features terrific color and amazing luster!
A tremendous number of terrific pre-1793 American numismatic items have been auctioned over the last decade or so. Indeed, collectors have been spoiled and overwhelmed by the sales of the Ted Craige, Eric Newman, Kendall, Donald Partrick and Alan Weinberg Collections, all of which contained many pre-1793 items that had been off the market for decades. If the Syd Martin Collection had been auctioned circa 2010, it would have received more publicity and had more emotional impact, though it is also true that Martin enhanced his collection by acquiring important coins that were auctioned after 2010, including many that were in Eric Newman's collection.
Copyright ©2023 Greg Reynolds
Images are shown courtesy of Stack's Bowers Galleries (www.stacksbowers.com).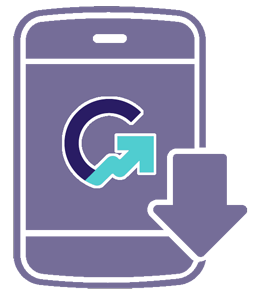 Download the Greysheet app for access to pricing, news, events and your subscriptions.
Visit these great CDN Sponsors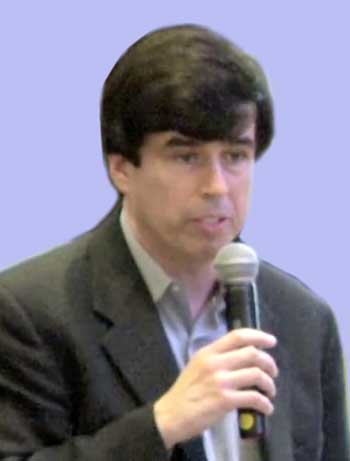 More than 750 of Greg Reynolds' articles about coins and related items have appeared in ten different publications. Reynolds has closely examined a tremendous number of rare, or conditionally rare, vintage U.S., British and Latin American coins. Furthermore, he has attended dozens of major coin auctions, including those of Eliasberg, Pittman, Newman, Gardner and Pogue Family. From the NLG, Reynolds has shared or won outright the annual award for 'Best All-Around Portfolio' a record seven times. Greg is available for private consultations and analyses, especially regarding rarities and auctions.
---