Platinum:

$1,034.00
$1.00
Palladium:

$1,417.00
$7.50
Bitcoin:

$27,060.24
$1,289.41
Ethereum:

$1,880.56
$66.48
Canadian Dollar:

$0.75
$0.01
Australian Dollar:

$0.67
$0.01
The Business of Numismatics: April 2023 Greysheet
The U.S. coin market is stable, with pockets of both strength and weakness.
I AM FRESH OFF ATTENDING the American Numismatic Association National Money Fair in Phoenix. It had been since 2016 that I have been to a National, and it was a very worthwhile trip. While visually the bourse floor was overly packed with crowds, numerous dealers I spoke to mentioned that they had sold large portions of their inventory. For those that were in position to do so, there were some great buying opportunities to be found on the floor. Overall, the U.S. coin market is stable, with pockets of both strength and weakness. The upcoming Spring auction from Stack's Bowers will be a very good indicator of where the market is it, as some larger dealers have been keeping their power dry to bid in the sale.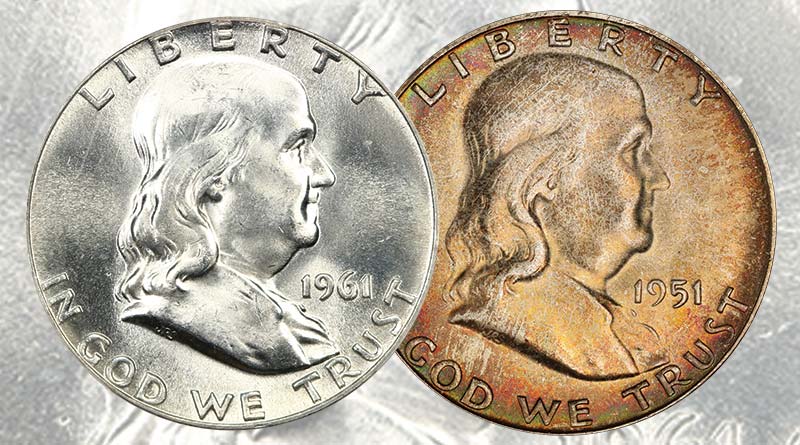 NEW PRICING ADDED FOR TONED VS. WHITE FRANKLINS
We have an important pricing and categorization update regarding Franklin half dollars. In consultation with the leading market makers in this series, we have taken steps to break out pricing for both brilliant white and toned mint state coins (non-FBL and FBL). Franklin half dollars are a unique case in which many date and mintmark combinations are exceptionally difficult to find with brilliant white surfaces in high-grade mint state. As specialsits know all to well, most high grade coins originate from mint set packaging which imparts a specific type of natural toning. While these coins are natural and beautiful (in my opinion) the market prefers white examples, and in many cases will pay much multiples higher than for a toned example (if one can even be found).
Readers may ask, "why is this necessary?" and we discussed this internally before speaking to market markers (who loved the idea). We were presented with support that there really does exist a two-tier market for Franklin halves.
We were adamant that we would only be willing to do this if dealers were willing to place bids and buy coins; creating a financial obligation to pay a higher wholesale premium for coins that are eligible. Dealers like Bjorn Bergstrom at Kearney Coin Center and R&I Coins pledged to do just that!
Another question we realize will be asked is "what exactly does toned mean?" In this case it is easier to define what white means. The pricing for white coins applies to those that have minimal to no traces of toning, even a slight crescent of rim toning. The prices for toned coins apply to those with darker toning covering the majority of the coin's surface. Franklins come in all degree of toning, and there will be some nuance to where pricing falls.
We have always emphasized that we are a guide that reports prices; the market itself determines the levels. Of course, some Franklins have beautiful rainbow or colorful toning, and just like other rainbow toned coins, fall outside of the scope of this pricing as collectors are willing to pay big premiums for such coins.
This month Franklin half dollar price charts have the word Toned and White in the header, with updated pricing to reflect the adjustments made in the relationship between the coins. In next month's issue, we will add the chart for non-FBL White coins.The good news is Subscribers can already access both sets of prices using our online pricing tool and the mobile app. Dealers who are members of CDN Exchange can access both the pricing and view the bids of the dealers who are supporting this market, taking advantage of possible business opportunities. Yet another benefit of our dealer-only platform.
Cover images courtesy of TrueView Images provided by Collectors Universe.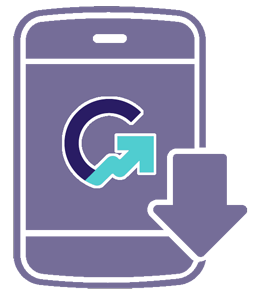 Download the Greysheet app for access to pricing, news, events and your subscriptions.
Visit these great CDN Sponsors
Author: Patrick Ian Perez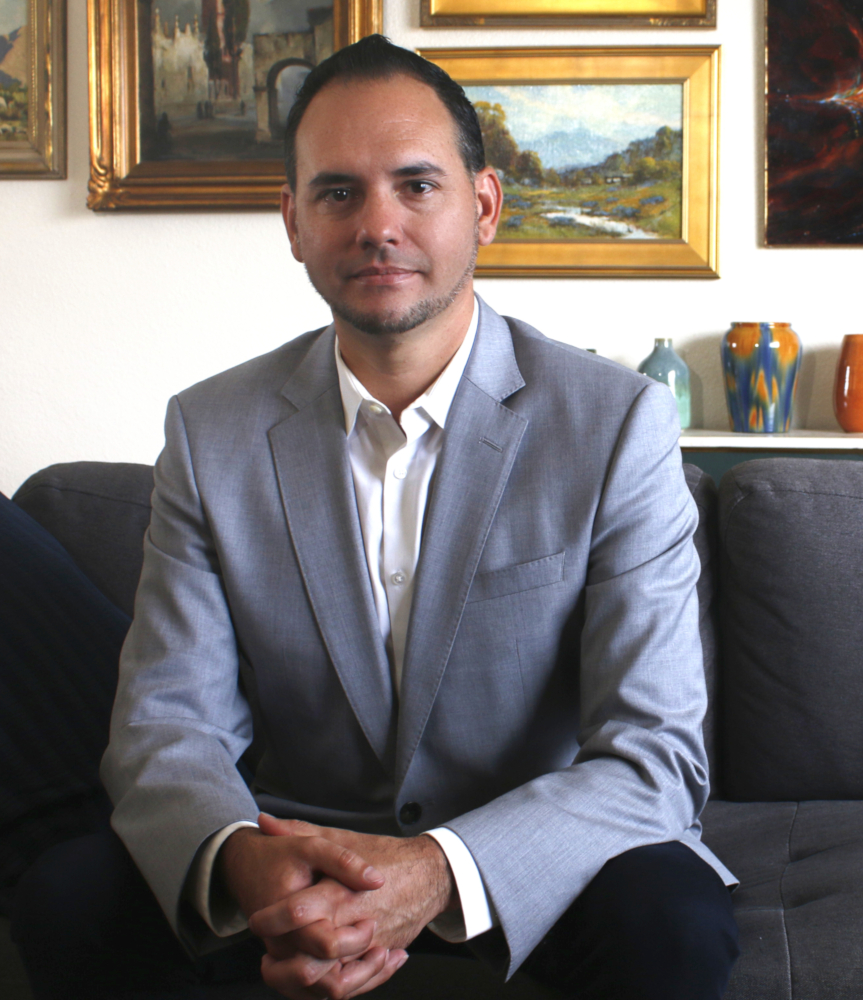 Patrick Ian Perez began as a full time numismatist in June of 2008. For six years he owned and operated a retail brick and mortar coin shop in southern California. He joined the Coin Dealer Newsletter in August of 2014 and was promoted to Editor in June 2015. In addition to United States coins, his numismatic interests include world paper money, world coins with an emphasis on Mexico and Germany, and numismatic literature. Patrick has been also published in the Journal of the International Bank Note Society (IBNS).