SEARCH BY CATEGORY
OR PUBLICATION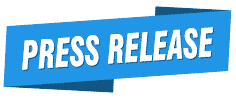 The Larry Ness Collection of Indian Peace Medals Brings Over $900,000 Stack's Bowers Galleries November 2020 Auction
Published on November 23, 2020
The highly anticipated Larry Ness Collection of Indian Peace medals crossed the auction block on November 10 as part of the Stack's Bowers Galleries November 2020 Showcase Auction
Costa Mesa, CA – The highly anticipated Larry Ness Collection of Indian Peace medals crossed the auction block on November 10 as part of the Stack's Bowers Galleries November 2020 Showcase Auction, held at the Balboa Bay Resort in Newport Beach, California. Larry Ness built one of the most complete collections of this series ever assembled, including a remarkable 36 silver originals awarded to Native Americans, an impressive selection of bronzes, and a representative set of French, Canadian, and most notably, British medals. Overall, more than $900,000 was realized by the Larry Ness Collection across 130 lots, emphasizing its place as one of the most significant cabinets of Indian Peace Medals ever formed.
Larry Ness was inspired by the remarkable degree of completion revealed in Stack's Bowers Galleries' sale of the John J. Ford, Jr. Collection and set out to complete the Indian Peace Medal series for himself. Ness' 36 silver originals fell just short of the 45 pieces required for a complete set, though we are aware of only one other collection that contained so many besides the Ford Collection. That was the Senter Collection sold in 1933, which included some duplicates, a situation not seen in the Ness offering.
The selection of silver medals was highlighted by an 1865 Andrew Johnson medal that brought $55,200 and an 1890 Benjamin Harrison medal that earned $48,000 ; remarkably, both pieces were provenanced to the original recipients. An historic example of the famous 1801 Thomas Jefferson medal also drew considerable attention and sold for $31,200 .
The Ness Collection of bronzes was similarly impressive and included many important rarities of the later oval series. An oval MS-67 BN (NGC) 1877 Rutherford Hayes medal claimed the top price among these bronzes at $10,200 . This was followed closely by a MS-63 BN (NGC) "1801" Large Size Thomas Jefferson bronze medal that sold for $9,300 .
A rare 1843 "Washington" Fur Trade medal garnered the third highest price of the session at $45,600 , while an 1777 George III, Lion and Wolf medal took the highest price among the British medals at $16,800 .
With over $900,000 in prices realized, the Stack's Bowers Galleries sale of the Larry Ness Collection of Indian Peace Medals will certainly be remembered among the most important offerings of this historic series. The auction firm is now looking ahead to their December 2020 Showcase Auction featuring Part Two of the Larry H. Miller Collection, available for viewing and bidding at www.StacksBowers.com. Collectors can also contact Stack's Bowers Galleries at Consign@StacksBowers.com or 800-566-2580 to consign their collection to a future Showcase Auction and take advantage of industry-leading expertise and bidding platforms.
About Stack's Bowers Galleries
Stack's Bowers Galleries conducts live, Internet and specialized auctions of rare U.S. and world coins and currency and ancient coins, as well as direct sales through retail and wholesale channels. The company's 80-year legacy includes the cataloging and sale of many of the most valuable United States coin and currency collections to ever cross an auction block — The D. Brent Pogue Collection, The John J. Ford, Jr. Collection, The Louis E. Eliasberg, Sr. Collection, The Harry W. Bass, Jr. Collection, The Joel R. Anderson Collection, The Norweb Collection, The Cardinal Collection and The Battle Born Collection — to name just a few. World coin and currency collections include The Louis E. Eliasberg, Sr. Collection of World Gold Coins, The Kroisos Collection, The Alicia and Sidney Belzberg Collection, The Wa She Wong Collection, The Guia Collection, The Thos. H. Law Collection, and The Robert O. Ebert Collection.
Topping off this amazing numismatic history is the inclusion of the world record for the highest price ever realized at auction for a rare coin, the 1794 Flowing Hair Silver Dollar graded Specimen-66 (PCGS) that realized over $10 million, part of their sale of the famed Cardinal Collection. The company is headquartered in Santa Ana, California, with offices in New York, Tulsa, Wolfeboro, Hong Kong, and Paris. Stack's Bowers Galleries is an Official Auctioneer for several important numismatic conventions, including American Numismatic Association events, the New York International Numismatic Convention, the Whitman Coin & Collectibles Spring, Summer and Winter Expos, and its April and August Hong Kong Auctions.
Visit these great CDN Sponsors
Leave a comment
Please sign in or register to leave a comment.
Your identity will be restricted to first name/last initial, or a user ID you create.
Comment