SEARCH BY CATEGORY
OR PUBLICATION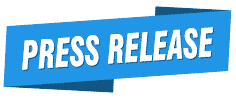 The Library Company of Philadelphia Announces Numismatic Innovation Fellowship
Published on November 11, 2021
Applications are being sought for this desirable Fellowship program
The Library Company of Philadelphia is pleased to announce a new Numismatic Innovation Fellowship to explore the social and political history of the U.S. Mint and numismatics during the early 1840s to late 1860s as it relates to the political, economic, and social environment leading up to and immediately following the American Civil War. The Fellow will conduct research focused on the Library Company's James Barton Longacre Collection containing 1,300 engravings, drawings, correspondence, diaries, daybooks, and forty die trials from the Chief Engraver of the U.S. Mint from 1844 to 1869.
The Fellow will receive a stipend of $5,000 and lodging at the Library Company's Cassatt House residence (1320 Locust Street) for four to eight weeks. Applications are due March 1, 2022.
More information is available on our website: https://librarycompany.org/numismatic-innovation-fellowship/
Visit these great CDN Sponsors
Leave a comment
Please sign in or register to leave a comment.
Your identity will be restricted to first name/last initial, or a user ID you create.
Comment