Palladium:

$2,144.00
$10.00
Bitcoin:

$19,372.45
$80.94
Ethereum:

$1,327.10
$2.14
The US Mint Forum in Washington, DC, Brings Numismatic Thought Leaders Together
By Joshua McMorrow-Hernandez, Editor  CDN's John Feigenbaum attended the third annual United States Mint Numismatic Forum on October 17, a day-long meeting of the minds
By Joshua McMorrow-Hernandez, Editor 
CDN's John Feigenbaum attended the third annual United States Mint Numismatic Forum on October 17, a day-long meeting of the minds at the Bureau of Printing and Engraving in Washington, D.C. The one-day symposium, attended by nearly 100 industry insiders, is becoming something of an annual tradition for the hobby. It's a much-anticipated gathering of the industry's thought leaders and an opportunity for us to put our fingers on the pulse of what US Mint officials are planning for both the near term and over the long range. The forum is a well-moderated civil exchange of ideas between the Mint's (and BEP) top brass with hobby professionals, a welcome opportunity for everyone to engage in the important conversation of where coin collecting is going, and best strategies for the U.S. to push scarce resources to help promote their products and the hobby in general.
The day at the forum began around 8 AM with check-in and was soon followed by opening remarks from Jovita Carranza, United States Treasurer, who said some of the most important goals at this time are to increase the US Mint's brand visibility, expand the collector base, and "shape the future of collecting." Next up was Director of the United States Mint, David J. Ryder, a relatively new appointee who was sworn in on April 12 after the position had gone unfilled since the departure of Director Edmund C. Moy in January 2011.
Ryder had previously served as US Mint director for a short period from 1992 through 1993 before Philip Diehl (also in attendance at the forum) took the reigns. The reprise of Ryder in the US Mint's top leadership role can't come at a better time. When he initially served as director in 1992, the number of US Mint customers was 2 million. Today, he informed the crowds, that number stands below just 500,000. Of course, a lot of that drop off in customer numbers has to do with changing demographics, but it's also reflective of a cultural shift since the early 1990s – more people are using plastic cards to complete purchases, thus they have a decreasing daily exposure to coins. Overall, fewer people are collecting anything these days as more disposable income is spent on buying electronics, enjoying exotic experiences, and partaking in other recreational pursuits.
To combat sinking customer rolls and help influence more people to collect coins, Ryder says the US Mint will be "embarking on an aggressive new marketing approach." Some of these efforts include reaching out to more young numismatists, introducing new collaborative initiatives with other world mints, and experimenting with new types of coin products. To be certain, the US Mint is working on expanding its horizons when it comes to its offerings, but one thing people in this hobby must remember is that the US Mint can only do what it's authorized to do according to Congress. Given that complex dynamic, the US Mint must be and is becoming ever more creative with its offerings given those preset (and sometimes very narrow) legal guidelines.
One of the most exciting US Mint initiatives the numismatic community has to look forward to in 2019 is a series of commemoratives marking the 50th anniversary of Apollo 11, an historic event that recognizes the landing of American astronauts on the Moon in 1969. Another major initiative launching soon is the 57-coin American Innovation $1 Coin Program, which honors innovators, groups of innovators, or innovations from each of the 50 states, the District of Columbia, and each of the US territories.
For us at CDN Publishing, the 2018 US Mint Numismatic Forum was an opportunity to tune into what's coming down the pike for the nation's "coin factory" and observe the critical relationship between coin collectors and coin dealers (who together spend hundreds of millions of dollars each year on buying new coin products and bullion items) and the US Mint itself. It can't be overstated how important it is that the US Mint, dealers, and collectors are all working together to see numismatics blossom and remain prosperous in the years ahead. It's no secret that the hobby has become more stratified in recent years with the advent of the internet, more people collecting non-traditional coins such as bullion and modern world issues, and fewer people getting together at coin clubs and coin shows these days.
The hobby remains vibrant, and there are still millions of people who are intrigued by coins and who want to engage in the hobby. But how do we bring these people together and help make coin collecting a pursuit that wins the attention of not just young children but also more working-age and older adults? Under the leadership of Mint Director Ryder and his team, the US Mint appears poised for a successful period ahead, but it's going to take all of us in the hobby working as one together to help make that happen. The US Mint's Numismatic Forum was an excellent opportunity to help get many of us on the same page. Now it's time to begin writing a new and exciting chapter.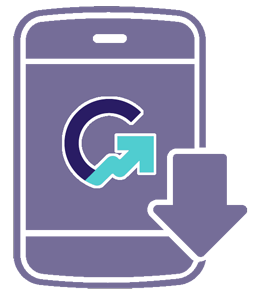 Download the Greysheet app for access to pricing, news, events and your subscriptions.
Subscribe Now.
Subscribe to Monthly Greysheet for the industry's most respected pricing and to read more articles just like this.
Visit these great CDN Sponsors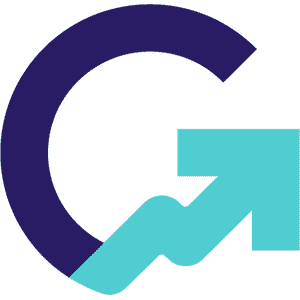 The trusted name in numismatic pricing since 1963, CDN Publishing is home to important industry reference and price guides, including the Greysheet, Greensheet, CPG Rare Coin Market Review, and the CAC Rare Coin Market Review, and the Banknote Book. Located in Virginia Beach, you can find out more at www.greysheet.com, or call 757-655-1056.
---