Palladium:

$1,766.00
$1.00
Bitcoin:

$16,205.77
$31.49
Ethereum:

$1,171.80
$0.14
The Wonderful World Of Buffalo Nickel Collecting: An Appreciation Of The "Most American" Of All Coin Designs
Struck from 1913 to 1938, with its strong and rustic design by James E. Fraser, the Indian Head, or "Buffalo" nickel has long been a popular series.
By Greg Cohen, Senior Numismatist, Legend Rare Coin Auctions
With its strong and rustic, and yet quite refined design by James E. Fraser, the Indian Head, or "Buffalo" nickel has long been a popular series. Struck from 1913 to 1938, this series is one of the most recognizable and memorable series of the 20th century. Seeing one often leads to nostalgic memories from our older family members who received these in every day circulation.
Starting in 1906, Theodore Roosevelt spearheaded an effort to redesign our nation's coinage. His earliest efforts began with a collaboration with famed sculptor Augustus St. Gaudens, whose famous eagle and double eagles are among the most beautifully designed coins ever issued in the United States were the first coins in the "Renaissance of American Coinage." Following in 1908 with Bela Lyon Pratt's incuse Indian Head quarter eagle and half eagles, then in 1909 with the Lincoln cent by Victor David Brenner, James Earle Fraser began designing the nickel in 1912. Fraser was a noted American sculptor, who, like many of the other artists involved in the complete redesign of our coinage in the first and second decades of the 20th century, studied under St. Gaudens.
Having lived for years on the frontier and Native Americans, who were being pushed further and further from their lands, or forced on to reservations, became the inspiration for much of his sculptural work. His skill of portraying Native Americans is apparent. The obverse presents a Native American chief, which was, according to Walter Breen, "a composite portrait of three aged chiefs." These include Iron Tail (Custer's opponent at Little Big Horn), Two Moons, and John Big Tree. Breen noted, "The result is immediately identifiable as Native American, but cannot be attributed to any one tribe." While other Indian head designs had been in use or proposed for use prior, it is only the second design, next to Pratt's incuse designs that accurately portray a Native American, all other designs were of an allegorical Caucasian representation of Liberty with a Native American headdress. The reverse design was the famous Black Diamond, the American Bison (not buffalo) that was an attraction at the Central Park Zoo in New York.
It is interesting to note that at this time, roughly 1899 to 1915, there was a renewed interest in the wilds of the American West, which by that point was "won." In 1899 the $5 silver certificate had a very similar motif, with a bold portrait of Running Antelope as the center of the front, and the $10 Legal Tender note of 1901 had a bison. (According to Breen, it was designed after Pablo, who was Black Diamond's counterpart in the Washington Zoo, although Friedberg notes that there is disagreement whether it is Pablo or Black Diamond himself).
The design is very handsome indeed, but shortly after striking began, a problem was soon discovered. Fraser's original design "type 1" had the denomination, FIVE CENTS, on a mound below Black Diamond. It was quickly realized that having the denomination as the highest point of the design would make that wear off faster in circulation than any other design element. Charles Barber, the mint's chief engraver, redesigned the reverse to put the denomination in exergue below the bison. He also modified other, seemingly minor details, that gave the Type 1 its rugged, handsome allure.
Collecting The Series
There are many ways to collect the series: one of each, Type 1 and Type 2. Date collectors will seek a single representative from each year Buffalo nickels were struck. More ambitious collectors will seek out one of each date and mint mark. The most advanced collectors will not only want one of each of the 64 date and mintmark issues, but also the 8 recognized "major" varieties, which include: the so-called 1914/(3) overdate, the 1916 doubled die, 1918/7-D, the 1935 doubled die reverse, 1936-D 3-1/2 Legs, 1937-D 3 Legs, and 1938-D/S and D/D repunched mintmarks for a total of 72 major business-strike issues. The mint also produced proofs from 1913-1916 and again in 1936 and 1937 (the first five were matte proofs; 1936 saw satin and brilliant proofs, and 1937s were struck in brilliant only). Any way you choose to collect Buffalo nickels, know that it is a completable series. While the Buffalo nickel series can be extremely challenging depending on the grade level you choose to collect, or how many of the rare varieties you choose to include.
Aside from the rare key dates, other factors add challenges for the collector. The key for a successful collector is educating yourself on the intricacies of the series. Differences in die production and quality control made certain dates to be so poorly struck, that even in mint state, the horn and tail details are not complete. Collectors interesting in building a set, regardless of grade, should be patient, and seek out only eye appealing coins. When collecting mint state and proof issues, it is a good idea to work with a knowledgeable dealer. A couple of decades ago, lots of amazing toned examples, some "too good to be true," came out on the market. These deceptive, artificially toned examples have remained very popular among collectors, but they are not original; the vast majority will not receive approval from CAC. Gorgeous, original toned coins do exist for most dates, but finding them can prove to be very difficult as they are extremely popular. Nickel is a reactive metal, so carbon spotting and unattractive toning can be often seen, so careful consideration must be taken when looking at coins for your set.
For those who like to "buy the book before the coin," John Wexler, Ron Pope, and Kevin Flynn's The Authoritative Reference on Buffalo Nickels (2007); David Lange's The Complete Guide to Buffalo Nickels (2006); and Q. David Bowers' A Guide Book of Buffalo and Jefferson Nickels (2007) are the most recent, comprehensive references on the series, and can be found at any numismatic supply company or book seller online.
Individual coins in circulated grades are very common and worth only a few dollars; while the same date in gem mint state can cost hundreds or thousands of dollars. These conditionally rare issues are very popular among collectors but finding the finest knowns can be very challenging and quite expensive. When building a complete set, you can do what the Maybach Collector did, which was focus on a grade (MS65 in his case) and buy nice examples for the grade. You can also do what the Angel Dee's collector did, buying the finest graded examples that fit into your budget.
The Current Market
For various reasons, this series seems to be somewhat overlooked in today's market. 10 to 15 years ago, Buffalo nickels were very hot. Collectors were competing to build the finest registry sets. These deep-pocketed collectors likely remember when you could find them in circulation with regularity, and perhaps filled an old Whitman or Dansco album or folder, always hoping to find a 3-legged or other rarity. Today, many collectors are building sets of silver dollars, gold coins, and other trophy coins. Building a set for the nostalgia of an earlier period in one's life seems to be fading, especially as society goes cashless. Today, we see many common dates selling for under $500 in MS65, some even for as little as $100-$200. At the same time, major condition rarities are always in demand, as are the important key dates, which in high grade can be worth six figures. Because of old original hoards of certain dates, some dates are readily available up to MS67 grades. Others are so rare in mint state, that XF and AU coins are often substituted due to budgetary constraints.
Conclusion: No matter how you decide to collect them, the Buffalo nickel series will keep your attention for many years until you get your set completed. Start out with a date-and-mintmark set, add the important varieties if you so choose — some are more accepted than others. Take your time, and look at as many examples as possible, so you can to get a sense of how individual dates come and don't come. Read as much as you can in auction descriptions, the above mentioned reference works, and at PCGS' CoinFacts website.
Building a complete set can be done, however it will take time, effort, and patience. It may take some time before you find the "perfect" coin for your set. Do not substitute a subpar coin in your set as a filler. Work with a dealer who has built amazing sets for their clients, they have the connections and knowledge to help you build the finest possible set. (Our Laura Sperber has built more all time #1 sets on the PCGS Registry for her clients than anyone else!).
By selecting out the best-possible coins you can afford, your investment of time and money will be quite rewarding in the long run. This is a series that is due to make a come back among collectors building Registry Sets; sometimes all it takes is a collection like the Maybach Collection to inspire a few new collectors.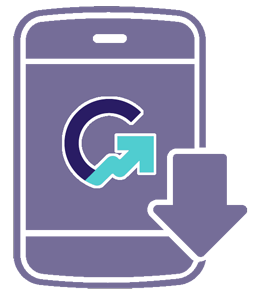 Download the Greysheet app for access to pricing, news, events and your subscriptions.
Visit these great CDN Sponsors

Legend Rare Coin Auctions is an auction company dedicated first and foremost to coin collectors, whether you are buying or selling!!
Our auction company can handle everything from an entire collection to a single coin and makes sure that the coins are placed in the sale most suitable to bring the best prices realized. If you are in the market to purchase, Legend guarantees a boutique offering of world class rarities and high-end coins.
The auction company is owned by Laura Sperber, who is also the principal owner of Legend Numismatics, the undisputed #1 premier coin dealership in today's marketplace. Laura's credits include being the exclusive dealer to top collectors such as Simpson, Morelan, Coronet Morgans and more. She has personally bought and sold over $600 million in rare coins since she started her coin career in 1976. This means that Legend Numismatics has bought and sold more major, world class rarities than any other company. Using her expertise in the business and realizing the need for a smaller boutique type auction company where personalized service and quality offerings were the rule, she created Legend Rare Coin Auctions.
Legend Rare Coin Auctions Motto: "A happy buyer, equates to a happy seller!" You will find that Legend Rare Coin Auctions offers buyers and sellers a refreshing auction venue that is very different from its competitors.
---