Palladium:

$1,764.00
$3.00
Bitcoin:

$16,371.89
$197.61
Ethereum:

$1,179.52
$7.58
Wayne Miller: The King of Silver Dollars
An undisputed expert on Morgan dollars, Wayne Miller has led a life full of family and coin dealing centered around the popular series of silver dollars. We took a deep dive into his rich life in the Winter CPG Coin & Currency Market Review pricing guide.
A 78-year-old coin dealer who has lived in relative obscurity in Montana most of his life wrote two books that transformed silver dollars from pretty but unpopular coins to collectibles of major importance. Wayne Miller has not sought much attention since he wrote his two seminal works on silver dollars 40 years go. Yet many numismatists know he advanced knowledge about silver dollars and coin collecting in general by light years. These works are An Analysis of Morgan And Peace Dollars, published in 1976, and The Morgan And Peace Dollar Textbook, released in 1982.
"A lot of what we know and take for granted today is due to Miller's research and writing decades ago," said prominent numismatist Mark Salzberg, whose third-party grading service company, Numismatic Guaranty Corporation (NGC), is paying tribute to Miller with a special certification label hand-signed by the legendary researcher, author and dealer.
"Wayne Miller's book was instrumental in my early development as a collector," Salzberg said. "I was very taken by the whole Morgan Dollar series, and his book was like a blueprint for collecting them."
Entering the business
Miller started in the coin business in 1966, assembling proof sets and buying silver certificates to trade for silver. But he soon gravitated to silver dollars because they were plentiful, beautiful and popular. Another Montana coin dealer, John B. Love of the Record Coin Shop in Cut Bank, was the biggest silver dollar dealer. Miller visited his shop every month or so to go through Love's accumulation of the coins.
Love was, like many professional numismatists, extremely knowledgeable. But he wasn't interested in writing, Miller said. By the early 1970s, however, Miller realized interest in the silver dollar market was heating up and he had enough information to fill a book—literally. Plus, he felt like he needed to do something to elevate his status from a small-time silver dollar dealer among many. "I knew I had to do something to put myself on another level." Miller modestly points to Love's contributions to the silver dollar market, but many people refer to Miller as the "King of Silver Dollars" because of his leading role in promoting a wider appreciation for their beauty and variety. Miller said he was glad his first book raised his profile enough that Love would partner with him.
It was an opportune time.
In the late 1970s, the coin collecting hobby saw tremendous growth in general, with silver dollars enjoying a special boost, thanks in part to the "Great Silver Sale," a promotion by the US General Services Administration to distribute millions of Carson City Morgans and other silver dollars long held in government vaults.
Unpopular in much of U.S.
Miller was well acquainted with silver dollars.
Montana was one of five Western states where the coins were used in daily commerce. Although the US government has made silver dollars since 1794 and has minted nearly 700 million of them, the coins were unpopular in most places. The government continued to make them by the wagonload anyway, just to sop up excess silver being produced in US mines. Most of these coins were dumped in bags, shipped to banks and stored in their vaults.
But Montana was different.
Miller said that when he was growing up in Helena, where he was born, using a $1 banknote was considered unmanly. "It was part of the Old West mystique," he said. "It was part of being a Western he-man—what he had in his pocket."
In Montana and other Western states, people who didn't trust the government or its paper money often accumulated the coins, sometimes in the 1,000-coin bags that they'd been placed in at the US Mint.
A Federal Reserve bank branch in Helena kept Montana supplied with Morgan and Peace Dollars, Miller said. In Nevada, where gambling was legal, casinos used them and kept them in circulation.
Close to its Frontier Past 
Montana in some ways is not far removed from its past as a wild, wooly frontier. On July 14, 1864, while most of the country was fighting the Civil War, a prospecting party later known as the "Four Georgians" found gold in a gulch off the Prickly Pear Creek, leading to the founding of a mining camp along a small creek they called Last Chance Gulch. Its name came from the four prospectors' decision to search one more time in the gulch before they had to leave for the winter. It was their last chance, and they struck it rich.
Miller said his coin shop at 38 N. Last Chance Gulch, which he opened in 1981, is 100 to 200 feet away from where gold was discovered.
Over $3.6 billion (in today's dollars) in gold was extracted in the city limits over two decades, making it one of the wealthiest cities in the United States by the late 19th century. By 1888, about 50 millionaires lived in Helena, more per capita than in any other city in the world.
First book a two-year process
By the time he started the two-year project to write his first book, Miller had personally examined over 2 million silver dollars and done research with other collectors and dealers.
He had a lot of data in his head but felt strongly that it had to be organized and presented in a "readable, sequential way," something he achieved after six to 10 drafts of each section.
The photos Miller used in his books were taken of coins in his personal collection.
In 1968, Miller gave himself 15 years to put together the best collection of Morgan and Peace Dollars possible. The result was widely regarded as the finest of its kind. It included every business strike in the Morgan and Peace Dollar series, plus every known Proof from every US Mint branch, with each coin in exceptional condition.
He said he spent about $380,000 to assemble his collection and sold it in 1984 for a little over $1 million.
His collecting had the effect of making him a full-time coin dealer so he could earn enough money to buy coins.
"I never intended to do this full time," Miller said.
An impact on others
In fact, Miller's education and first career were quite different from his later passion for numismatics. After changing his major five times at Carroll College, a small Catholic school in Helena, he finally ended up taking classes in social work. He had helped at the Good Shepherd Home for Girls and still speaks with enthusiasm about renovating a two-lane bowling alley in its basement and starting a bowling team. He remembers one girl saying winning a bowling tournament was the best thing that had ever happened to her.
"This showed I could have an impact on people," he said.
He earned a master's degree in social work in 1966 from The Catholic University of America in Washington, D.C., where he met Ann, his wife. He came back to Montana and worked for the state, investigating child abuse cases, monitoring children in foster homes and placing children in adoptive homes.
But he found he could make more money as a coin dealer, which also allowed him to continue his contributions to the community. He used half the proceeds from selling his collection to found a shelter for the homeless in Helena that Ann Miller still runs and where a son David Miller works. He has continued to support it financially, injecting $1.55 million since 1984. He and Ann adopted four children and raised a total of nine. He has 23 grandchildren, and more than 20 great-grandchildren.
Silver dollars by the bagful
Silver dollar hoards provided many of the 4 million-plus silver dollars Miller has examined over his decades in the hobby. He's reviewed several significant hoards consisting of 60 to 80 (or more) 1,000-coin bags, with some 90,000 silver dollars coming from the famous LaVere Redfield Hoard alone. It was John Love who gave Miller access to some of the Redfield Hoard, some 358,000 Morgan and Peace Dollars that the eccentric businessman and investor had accumulated in the basement of his Reno, Nevada, mansion before he died in 1974.
Love initially obtained 22 bags, each with about 1,000 silver dollars, of the hoard, from which Miller said he picked the best 1,050 coins over two 10-hour days.
Looking to the future
Miller continues to run Wayne Miller Coins with a son John and a daughter-in-law Stephanie. Miller hates computers and has never sent or received a text or email. "Computers are like horses," he said. "They sense fear and loathing and ignore my commands."
But when his son moved back to Helena, he bought and sold coins on the internet, particularly on eBay. "I'm 78 and I still enjoy coming to work every Monday," Miller said. But the coin market has changed. "From '73 to the early 2010s, dollars were still the best thing going," he said. The last three years have been particularly hard. "The weakest I have seen in my 53 years in the coin business." Although the precious metals market has spiked recently, fewer people are interested in starting coin collections, he said. At the same time, business overhead has risen and margins have narrowed as the number of coin dealers has dwindled. Coin shops folded in Great Falls, north of Helena, and Butte, to the south, and Miller absorbed their inventories and customers.
"Coin dealers need to know so much today," he said. "Most of us are old and dying off."
Miller is continuing to work. "This year, I've worked harder than I like to, often at night and on weekends, and I'm barely breaking even."
The news is not all grim for coin collectors and dealers, however.
Miller said that two big changes that have helped the industry are third-party grading and registry set collecting. Of third-party grading, he said, "having an outside source determine a coin's grade really helped get people interested in buying coins." Registry set collecting, which later spawned from third-party grading, is something that Miller particularly likes.
"Whoever invented registries is a genius," Miller said, because they have inspired people to build collections. They also have caused collectors to pay higher prices for key dates as they fight to have the best set.
Today's collectors
For those who'd like to start collecting a set of silver dollars, Miller suggests sticking to graded coins from reputable third-party graders to avoid concerns about authenticity and grade. "Many dishonest dealers were driven out of the business when reputable third-party grading and authentication companies were established," he said.
He also advises setting a budget within which the collector is comfortable and being patient.
"If it's $60 per coin, there are 40 to 50 nice coins in that category," said Miller. "Expect to take at least 10 to 15 years to complete a set of all 97 Morgan and 24 Peace Dollars. Understand that some years are affordable only in lesser grades."
He also tells collectors to find a reputable dealer.
Influencing tomorrow's collectors
The accomplishments, other than his family, that Miller counts among his best are writing books "that were useful" and building a business that will pay a little more to buy good-quality coins. "I'm really proud of that," he said. Though, "If you are going to pay top dollar, you have to know your stuff." In turn, you need to find dealers who also will pay "just a little more" for coins. Miller's ethical approach to dealing in coins, buying and selling top-quality pieces, and sharing knowledge to other collectors and dealers have inspired many numismatists.
"I learned so much about strike, surface, hoards, rarity, and many other aspects of the coins from Miller's books," NGC's Salzberg said. "All of this greatly influenced how I look at coins as a collector and professional grader, even today." Over the four decades since Miller's books were first released, the hobby has undergone dramatic changes.
"Third-party grading has had a tremendous impact on Morgan Dollar collecting by recognizing and quantifying the absolute and conditional rarity of these coins," Salzberg said.
These data are reported by type and grade in the NGC Census, which gives a very clear sense of the rarity of each date and grade. As a result, collectors and dealers have a much better understanding of the series than ever before and can more easily determine values.
Reviewing a seemingly endless supply of Morgan and Peace Dollars has also advanced the knowledge of NGC's staff, in turn enriching the numismatic community with better grading and more thorough attribution of varieties. NGC has graded more than 3.5 million Morgan Dollars and some 750,000 Peace Dollars. "NGC graders have seen so many silver dollars that we know all the subtleties of the series, which makes our grading extremely comprehensive and precise," Salzberg said. "For example, we know that Philadelphia Mint dollars from 1901–1904 have subdued luster. We also know that New Orleans Mint dollars from the 1890s are typically seen with a weak strike—and when you see one with a full strike, you know you have something truly special."
While Salzberg notes much has changed for the silver dollar market—and the silver dollar collector—since the 1980s, a few things remain the same in this area of the hobby.
"Morgan Dollars continue to be among the most widely collected coins," he said. "They have a lot of appeal. They are large. They have a beautiful design. They often exhibit wonderful, swirling cartwheel luster. And they are available in nice, uncirculated grades."
Also unchanged in the silver dollar realm since the release of Miller's books in the 1970s and early '80s is the importance of the Prooflike, or "PL" designation and its subsequent Deep Prooflike ("DPL")—or Deep Mirror Prooflike (often abbreviated as "DMPL")—designations, which recognize the depth of the reflectivity present on some business-strike Morgan Dollars.
"Miller was the one who really brought PL into the mainstream," Salzberg said. "His 'Textbook' devoted special attention to the rarity of Morgan Dollars in Prooflike, and this got collectors and dealers to look for PL coins and pay a premium for them."
The NGC Census reports populations for PL and DPL separately, giving collectors and dealers a lot of data about the rarity of coins with these designations. The NGC Census reveals that some Morgan Dollar dates are quite rare with the PL and DPL designations, such as the San Francisco dollars from 1901 through 1904.
"Miller's influence extends way beyond silver dollars," Salzberg said.
"NGC recognizes PL and DPL for all US and world coins, and these designations are immensely popular with collectors and dealers around the world."
In addition, the PL and DPL designations had a significant impact on the development of the NGC Star Designation, which recognizes exceptional eye appeal or some other exceptional visual characteristic. "For example," Salzberg said, "we would use the NGC Star Designation for a Morgan Dollar with exquisite rainbow toning.
"Many coins with the NGC Star Designation are like little masterpieces and bring world-record prices." Given Miller's importance to the hobby of coin collecting, Salzberg said he hopes that the new NGC labels hand-signed by Miller will have a similar positive effect on the hobby.
"Wayne Miller is a numismatic icon and has been extremely influential to generations of collectors and dealers."
But Salzberg believes some of today's newer collectors don't realize the impact that Miller's work has had on grading and numismatics as a whole.
"I felt that Miller's hand-signed NGC labels would be an excellent way to honor a numismatic legend and share his legacy with both old and new collectors."
The labels will help a new generation of numismatists appreciate Miller and the coins he studied, Salzberg said.
"Encapsulating a Morgan or Peace Dollar with an NGC label hand-signed by Miller seems like the perfect tribute, one that will appeal to anyone with an interest in the hobby and these beautiful coins."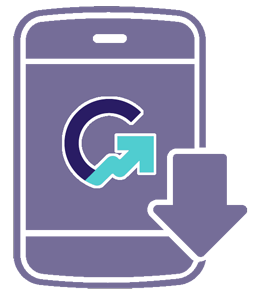 Download the Greysheet app for access to pricing, news, events and your subscriptions.
Visit these great CDN Sponsors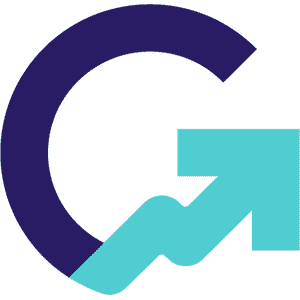 The trusted name in numismatic pricing since 1963, CDN Publishing is home to important industry reference and price guides, including the Greysheet, Greensheet, CPG Rare Coin Market Review, and the CAC Rare Coin Market Review, and the Banknote Book. Located in Virginia Beach, you can find out more at www.greysheet.com, or call 757-655-1056.
---