Palladium:

$1,426.00
$25.50
Bitcoin:

$27,191.80
$230.40
Ethereum:

$1,906.01
$28.27
Whitman Publishing releases 77th Edition: 2024 Guide Book of United States Coins
The new edition has 472 pages with over 32,000 prices. The Red Book is the hobby favorite for reference information.
(Pelham, Alabama) — Whitman Publishing announces the release of the 2024 (77th edition) Guide Book of United States Coins, popularly known as the "Red Book." The newest edition of the hobby's best-selling reference is available from bookstores and hobby shops nationwide, and from online booksellers. The 472-page book comes in several formats including the classic red hardcover, two spiral bound versions (softcover and hardcover), and Large Print.
The Red Book prices nearly 8,000 coins and coin sets in up to 9 grades each, with more than 32,000 retail valuations in total. It has many new features and updated research, plus additions to the book's 2,000-plus color photographs, which include enlarged close-ups of rare and valuable die varieties.
Coin collectors have used the Red Book to value their collections since the 1st edition was published in 1946. Today, Senior Editor Jeff Garrett coordinates the book's advisory network of more than 120 professional coin dealers and researchers. Q. David Bowers serves as research editor, and Kenneth Bressett, who has worked on the Red Book since the 1950s, is editor emeritus.
The book covers legal-tender United States coins from 1792 to date, from copper half cents to $20 gold double eagles, commemoratives, and bullion, plus earlier coins and tokens that circulated in colonial times. With every new edition the latest coins from the United States Mint are updated—Lincoln cents, Jefferson nickels, Roosevelt dimes, America the Beautiful quarters, Kennedy half dollars, Native American dollars, American Innovation dollars, commemorative coins, bullion coins, and government-packaged coin sets. The book also includes popular specialized collectibles such as error coins, Civil War tokens, Confederate coins, Philippine coins struck under U.S. sovereignty, private and territorial gold pieces, pattern coins, Hawaiian and Puerto Rican coinage, Alaska tokens, So-Called Dollars, and special modern gold coins.
The Red Book is the world's most popular annual retail price guide for U.S. coins, tokens, and other numismatic items. More than 25 million copies have been purchased since 1946, making it one of the best-selling nonfiction titles in the history of U.S. book publishing.
---
About Whitman Publishing
Whitman Publishing is the world's leading producer of numismatic reference books, supplies, and products to display and store coins and paper money. The company's high-quality books educate readers in the rich, colorful history of American and world coinage and currency, and teach how to build great collections. Archival-quality Whitman folders, albums, cases, and other holders keep collectibles safe and allow them to be shown off to friends and family.
Whitman Publishing is the Official Supplier of the American Numismatic Association. As a benefit of membership in the ANA, members can borrow the Red Book (and other Whitman books) for free from the Association's Dwight N. Manley Numismatic Library, and also receive 10% off all Whitman purchases. Details are at www.money.org.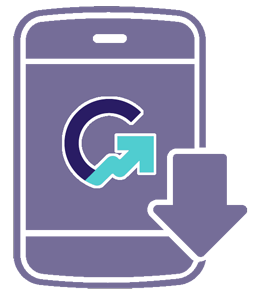 Download the Greysheet app for access to pricing, news, events and your subscriptions.
Visit these great CDN Sponsors
Source: Whitman Publishing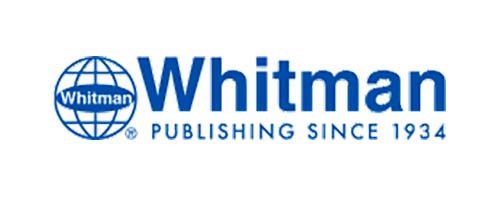 When it comes to collectibles, Whitman Publishing sets the quality standard.
We offer over 200 active titles in coin collecting, stamp collecting, sports, and other specialty books, as well as all the top-quality supplies that novice or experienced hobbyists need to preserve, catalog, and display their collection. In fact, Whitman is recognized as the official supplier of the American Numismatic Association.
Our Guide Book of United States Coins, published since 1946, is the trusted source for coin valuation and market information. Known as the iconic "Red Book," the publication of each year's new edition is highly anticipated among coin collectors and is the top-selling numismatic title. To date, more than 24 million copies have been printed.
Other popular Whitman titles include the Handbook of United States Coins (the "Blue Book), the "Mega Red" deluxe expanded edition of the Guide Book of United States Coins, the Guide Book of United States Paper Money, the Official ANA Grading Standards for United States Coins, and the Bowers series of guidebooks on individual coin types—and our library is always growing!
Along with publishing, Whitman also hosts three annual Coin & Collectibles Expos in Baltimore, Maryland. Over 1,000 national and international dealers of coins, currency, stamps, postcards, fossils, gems, antique books, and more gather at this industry-leading expo, making it the go-to spot for collectors of all stripes to discover new treasures to add to their collections.
---