SEARCH BY CATEGORY
OR PUBLICATION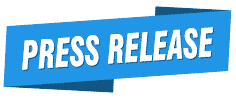 Yes, Santa Claus, this $5,000 Bill Is Real
Published on December 25, 2020
Most people do not realize that $5,000 bills were ever printed in the United States. They actually were and are very scarce and popular with collectors today. Heritage will be offering one such piece in the January FUN Auction #3581 that is expected to sell for $100,000+!
There are relatively few $5,000 bills available to collectors today because many were removed from circulation at some point. Not only did they stop being printed after the series of 1934, but then the Federal Reserve recalled some of the remaining notes in 1969. Supposedly, President Richard Nixon wanted to crack down on money laundering and organized crime, so he felt that removing large denominations such as $1,000 and $5,000 bills from circulation would make it harder for criminals to take part in these activities. The few surviving notes are legal for collectors to own now and are very popular at auction.
With a grade of AU58 but with excellent color or eye appeal, this note from the Norman Tsacalis Collection will be a fabulous acquisition for the connoisseur who loves the idea of having an attractive $5,000 bill but does not want to pay $250,000 or more. Another aspect that makes this note neat is its low serial number. As number 00000233, it was only the 233rd note produced in this run! Even more appropriate for Heritage, this note was created for our hometown Federal Reserve branch in Dallas.
While this note just came in and is not entered yet, you can find the same lot here from when we offered it in 2017: https://currency.ha.com/itm/small-size/federal-reserve-notes/fr-2221-k-5-000-1934-federal-reserve-note-pmg-choice-about-unc-58/a/3551-23154.s
Visit these great CDN Sponsors
Leave a comment
Please sign in or register to leave a comment.
Your identity will be restricted to first name/last initial, or a user ID you create.
Comment