SUBSCRIBE TO
Greysheet Gift Certificates
Industry-standard pricing for collectibles since 1963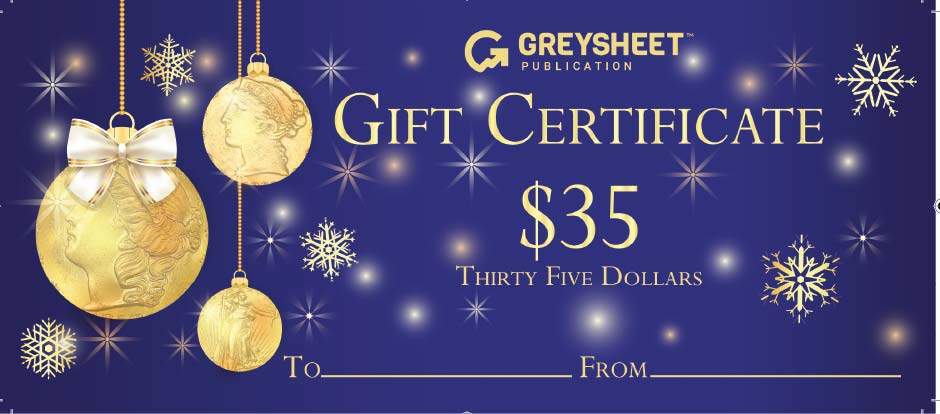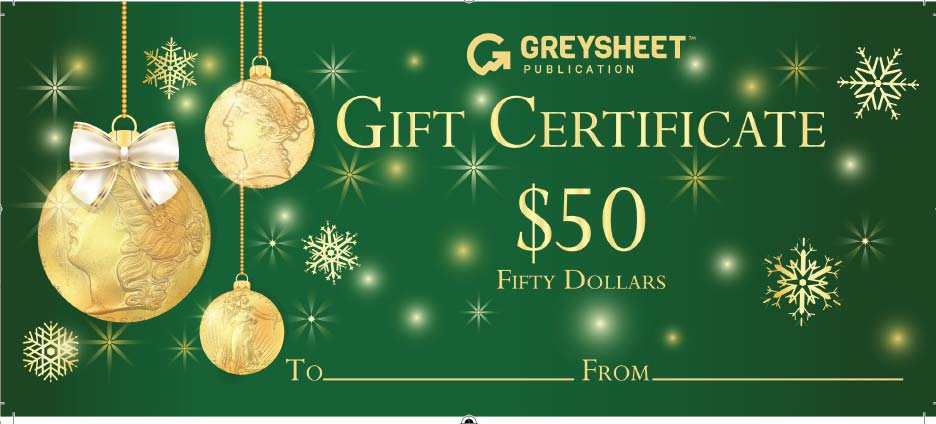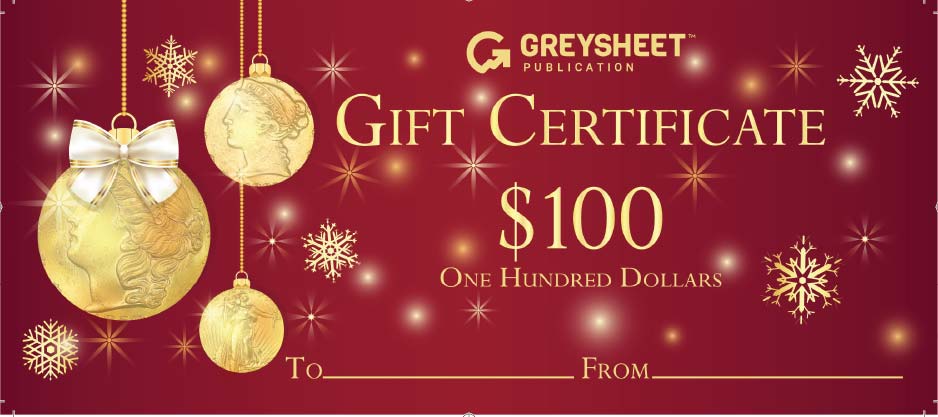 NEW BENEFIT!
All monthly recurring & annual subscriptions now include both printed copies and digital access!
(Benefit applies to new orders and renewals only.)
Give the Gift of Greysheet
cdn-gift-certificate
CDN Publishing, LLC
https://www.greysheet.com/content/img/11052019/CDN_Logo-wide-2020-v1.png
Home of the Greysheet. Since 1963.
https://www.greysheet.com
Product Information
Looking for a unique gift for someone for the holiday season - give the gift of the Greysheet. $35, $50 and $100 gift certificates available.