Palladium:

$1,802.00
$0.95
Bitcoin:

$21,403.62
$108.40
Ethereum:

$1,225.61
$5.64
10 Valuable Morgan Silver Dollars to Search for in Your Family's Coin Collection
With Morgan Dollars being the most popular and collectible coin in all of numismatics, I've compiled a list of my best Morgan Dollar picks that may be lurking among the old coins in coffee cans or pickling jars stashed away in the family attic or basement. I've included my rationales for "why Morgans?" and "why these particular dates?" I think this read will certainly pique your interest enough to search for your own family treasure trove.
What is more exciting than searching through a collection of coins that have been in your family for decades or even longer? For the coin enthusiast, the answer is "absolutely nothing!" It's a genuine thrill to research and look through the pile to find that one piece that could potentially be a life changing treasure for you and your loved ones.
Who knows what you could find in that shoe box or album full of old coins. The journey through your family's coin collection gets your heart racing whether there exists an incredible rarity or not. Unfortunately, your chances are slim to none that you'll come across such a gem, as such coins are considered "rare" for a reason. But don't lose hope. You don't need to stumble upon a 1943 copper cent for this to be a worthwhile venture. Realistically speaking, it's been my experience that you need to keep your eyes peeled for Morgan Dollars. The primary reason being is that Morgans are the most popular and collectible series in all of numismatics. I have appraised many family coin collections and, by far, the coin I've come across most is the Morgan Dollar.
I think it would be useful to narrow down the series into a concise list of 10 dates that you are likely to find and that possess real value. You will more than likely discover these coins in low to mid-range condition, Good to XF with a few AUs. Finding a new finest known specimen in your search would be like hitting the lottery. Another consideration in devising the top 10 list is to eliminate those dates and issues that are simply so scarce that 99.9% of us will never come upon them. Examples of such extremely rare finds include proofs, high grade rarities (since mostly all coins found will be in lower condition), the 1893-S and all Carson City issues. This top 10 list contains underrated and unknown scarce dates that are more apt to be found in an old family collection. This list contains dates that the average person would not know to look for and set apart from the rest. Please note that the Morgan Dollar issues listed below are in chronological order and not in order of value. Now that this quest is outlined and expectations are reasonable and attainable, let us embark on our hunt.
1886-S Morgan Dollar
The 86-S is an underrated semi-key date in the Morgan Dollar series, which comes from a lower mintage of just 750,000 coins. Under the 1918 Pittman Act, it is believed that nearly half of these coins were melted, making it a rarity in the series. Decades later there were hoards of uncirculated examples discovered, leaving circulated examples scarcer than the average Morgan Dollar. Worth $100 to $250 in the VF through AU range. If you are lucky enough to stumble upon a Mint State example it can be worth hundreds to even thousands of dollars.
1888-S Morgan Dollar
Similar to the 86-S, the 88-S comes from a smaller mintage of just 657,000 in which uncirculated coins are more common from hoards. Circulated coins are on the rarer side due to melting. Worth $100 in the most poor of grades (as compared to most Morgan's worth about $20 at that level) with a gradual increase to around $250 as it reaches Mint State. If you are lucky enough to find a gem, it could be worth a few thousand.
1892-S Morgan Dollar
This issue is known to be a key date and very desirable, overall, in finer Mint State grades but is easier to find in circulated grades. A great coin to look for in a family collection with the potential for value. Worth $100 to many hundreds of dollars in grades VF through XF, with values skyrocketing from there.
1894-O Morgan Dollar
The 94-O is a popular New Orleans Mint issued Morgan Dollar that is only rare in Mint State with gems being nearly non-existent. Nevertheless, an example of this date is worth a nice chunk of change even in lower grades such as the VF-AU range. This range provides values between $75 to $100.
1894-S Morgan Dollar
Slightly more rare than its O-Mint counterpart, the 94-S provides more value in that VF to AU range at about $100 to $750. Mint State pieces go for thousands to tens of thousands. Any date and mintmark combination from 1893 through 1895 is certainly a nice find when it comes to the ever so popular Morgan Dollar series.
1896-S Morgan Dollar
The high cost of Mint State examples of the 96-S has caused the demand for the more affordable circulated pieces to rise. This is good news, as family collections typically contain Morgan Dollars in the VF to XF grade range. The value here is approximately $90 to $450 with AU pieces potentially worth over a thousand, if you are lucky enough to come across one that nice.
1899-P Morgan Dollar
The 1899 is an underrated date in this series coming from a low mintage of just 330,000 coins (very few as compared to other similar Morgan issues). As a result, this coin is worth over $100 in even the poorest of condition and gradually increases by hundreds into Mint State. An amazing find for family collections, as condition is not a factor that you will need to worrying about.
1902-S Morgan Dollar
This date is somewhat plentiful in Mint State as hoards of the 1902-S have been recovered on multiple occasions. However, circulated examples of this date, which is what would normally be found in family collections, are quite scarce compared to most other Morgans in the series. Worth $100 in Fine condition, gradually increasing to $400, even before reaching Mint State.
1903-S Morgan Dollar
The 1903-S Morgan Dollar is certainly a scarce date in most grades. But with a mintage of over a million and very few melted down, there are quite a few out there to be found. Worth over $100 in Fine condition and surpassing the one thousand dollar threshold at just AU50. This is a spectacular issue to hope for when looking through a family collection, as it is a rare yet accessible 20th century date with value in nearly any condition.
1904-S Morgan Dollar
The 1904-S is less known and less rare than the preceding 1903-S. This is not a bad thing since the issue still possesses value and it makes for more pieces out there to be found. This coin has strong value starting at the VF level while XF coins are worth hundreds and AU coins are worth upwards of a couple thousand. This rounds out our list with yet another S-Mint issue with value in lower grades.
A couple of honorable mentions for this list would include the 1901 and 1903-O, which are either a little too common or a little too rare for inclusion on this list. For the main list I wanted to only provide dates that have a realistic possibility of being found in a family collection; ones with some significance and strong value should you look to sell. You will certainly find many early S-Mints as well as common P and O-Mints which you will be offered only about $18 per coin at your local coin shop. It is for this very reason that I only included dates with minimum values of approximately $100, conservatively speaking. I certainly hope this article serves as a helpful tool to you and your families as you look for value in your Morgan Dollars collections. Happy hunting!
Images courtesy of Heritage Auctions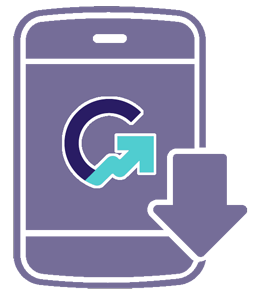 Download the Greysheet app for access to pricing, news, events and your subscriptions.
Visit these great CDN Sponsors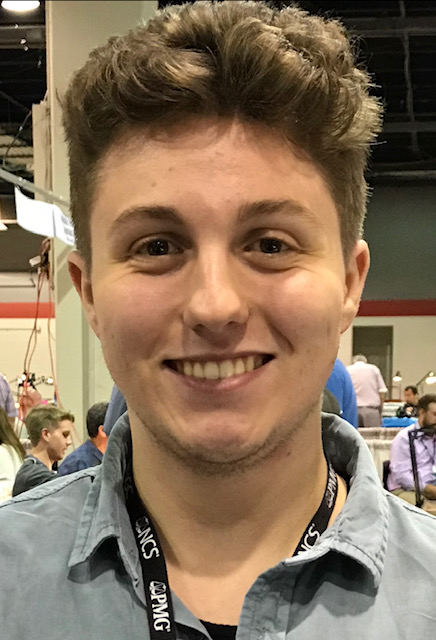 Christopher Maisano joined the Coin Dealer Newsletter as a numismatic contributor in September of 2019. He began his numismatic career at David Lawrence Rare Coins, where he still contributes as a numismatic writer/consultant on the company's weekly Coins We Love newsletter. Chris specializes in United States coinage and was the 2015 Professional Numismatic Guild's Young Numismatist scholarship award recipient. Chris is a lifetime member of the American Numismatic Association and has enjoyed attending the annual ANA summer seminar since 2015.
---