Palladium:

$2,204.00
$28.00
Bitcoin:

$20,096.87
$96.74
Ethereum:

$1,355.95
$0.19
Activity Across the Market (October 2015 Greensheet)
AUCTIONS REMAIN FOCUS OF THE MARKET // World currency interest growing
Activity across the market
by Kevin Foley
September, October and November were and are very busy months in the collectable paper money marketplace. The Heritage Signature Sales held in conjunction with the Long Beach Expo included sections for both United States and World notes, the former producing prices realized of $4,967,185 and the latter $973,052.
Holabird Western Americana Collections, LLC has a roughly 60+ lot specialty sale of Nevada National Bank Notes slated for October 3. Lyn Knight will hold a three session auction featuring United States and World currency in conjunction with the PCDA sponsored 30th Annual National Coin and Currency Convention November 19-21 at the Crowne Plaza Chicago O'Hare in Rosemont, Illinois. In addition, Stack's-Bowers holds currency auction rights for the early November Whitman Publishing sponsored Baltimore Coin Expo.
Over the past decade the United States currency auction marketplace has become increasingly concentrated, with Heritage, Lyn Knight and Stack's-Bowers capturing a likely 95%+ market share and collectively constituting a near oligopoly over that segment of the marketplace. In contrast, while over that same time period as the market and demand for world currency has expanded, other significant players have remained active, with Spink-Smythe and Archives International holding periodic sales of considerable merit. In addition, a number of foreign based auction houses maintain a serious commercial presence in the growing specialty field of world currency.
The two Heritage catalogs for their Long Beach paper money ventures rivaled telephone directories from major cities in weight and heft. The Heritage floor sessions aggregated just under 1,600 lots of United States and 664 of world paper. In addition, the U.S. offerings also included a supplementary internet section of 3,000 lots that were available for Long Bach viewing and just over 800 lots of world in the internet only section.
Auctions such as the Heritage Long Beach undertaking provide a valuable snapshot of the state of the market at a given time, primarily because the offerings result in real sales or failures to sell that are verifiable and thus give an insight into what is actually in demand and at what levels. The transparency of the auction process enables tracking for historical purposes and shows trends over time, unlike private offerings or claims of private sales, which may or may not have actually happened and resulted in final transactions with checks being written and items really changing hands.
Although the majority of paper money auction offerings typically result in sale prices of four figures and below, the five and six figure ones always excite the most public attention, despite the fact that a considerable percentage of auction participants are not serious contenders for such material. Absent from the Large Type section in the Long Beach sale were the extreme rarities with populations in the lower single digits that typically sell well into the six figures.
Also often followed as an indicator of overall interest and market strength are some of the more popularly collected and in demand notes, such as the Educational Series, the Bison and Indian Chief notes. Among the Heritage offerings in the uncirculated grades reported here were three separate $1 Educational notes in certified grades of "67", "65" and "63". With their September CDN bid levels in parentheses, they sold respectively for $7,637.50 ($7,500); $3,055 ($2,450) and $1,880 ($1,825). The auction also included two certified "67" $10 1901 Legal Tender Bison notes, with one failing to sell and the second going for $19,387.50, versus September CDN bid of $17,500. The single $5 1899 Silver Certificate Indian Chief note in a certified grade of "67" in the Long Beach sales sold for $7,343.75 against a reported CDN September bid level for the grade of $14,000, while "66" bid stood at $6,250. The cataloger for the note mentioned that the sheet mate to this item, also certified as "67", had been sold by the firm in 2010 for $10,350, perhaps demonstrating that despite the belief of many that third party currency certification has converted collectable paper money to fungible status, room for subjective valuation opinions still exists.
We've remarked here in the past that Large Type buyers are particularly focused on acquiring higher quality and/or relatively scare notes. This typically results in a situation where whatever uncertainty that exists as to an ultimate realization has more to do with just how high an item will sell for rather than if its will reach a particular lower price plateau. Among such items in the Heritage sale was a PMG EF 40EPQ, $10 1880 Silver Certificate. A Fr. 288, it enjoyed a September CDN bid of $4,500. It actually realized $12,925, roughly 20% higher than "64" bid. The price leader in the Large Type section at Long Beach was a Fr. 1132-J $500 1918 Federal Reserve Note certified as PMG 45NET. The cataloger mentioned that a PCGS VF 30 had sold for $17,250 in September of 2006. With September CDN bid at $17,000 and an estimate of $20,000-up, the "up" part proved more accurate, with the bidding process actually ending at $44,650.
Although a growing number of marketplace participants seem unable to accept the fact that a third party certified example of "x" in a particular grade is necessarily worth no less than another example of "x" in the same certified grade, there remain considerable nuances of perceived value based on subjective judgements.
The Large Type field remains especially robust in terms of overall interest levels, with the Heritage Long Beach sale experiencing a 95% sell through rate in this specialty. Such a high sell through is an indicator of a relative balance between the expectations of consignors, as expressed through their reserves, and buyers, as expressed in their winning bids. The sell through rate for Large Type in Long Beach contrasts with that for the other collecting specialties: Confederate – 90%; Small Type – 85%; Nationals – 80%; Fractional – 76%; Obsolete – 69% and Colonial/Continental – 63%.
National Bank Notes remain a highly specialized series of sub-markets, with collectors focusing mostly on a single state or a region within a state. Because of this predominant collecting pattern, demand within most states is quite thin, with a surprisingly small number of buyers being serious players. Relatively available Nationals remain less than robust, especially with respect to liquidity. It may seem counterintuitive that a relatively inexpensive note might not sell at all unless heavily discounted, while a five figure item might generate demand that falls somewhere between excited and frenzied. When a particular bank that may not have been on the market for years is offered and the census shows a vanishingly small known population, the consequence of being shut out at auction can be a wait of many years, sometimes beyond the reasonable remaining life expectation of a given collector. This tends to drive bids to sometimes unanticipatedly high levels.
New to the market in Long Beach was a $10 1902 in PMG 30 issued by the First National Bank of Venice, CA. The third Large note reported on the bank, it sold handily above its $15,000-$20,000 estimate at $28.200. Another star among the Heritage Nationals was the $10 1902 Red Seal in PMG 35 issued by the National Bank of Washington, D.C. Enhanced by its Serial #1 and estimated at $40,000-$60,000, it topped out at $76,375, despite a cut in lower margin. A small offering of Nevada Nationals showed considerable strength. A $5 1929 Ty. 1 on the First NB of Elko and with Serial #1 was estimated at $30,000-$40,000. It sold for $58,750. Another Nevada Serial #1, this a $10 1929 Ty. 1 issued by the Farmers and Merchants NB of Eureka in PCGS 50 carried a pre-sale estimate of $35,000-$55,000. It nudged against the upper end of its range, finding a new home for $51,700.
Paper money results at auction – as do coins – continue to benefit from the growing availability of loan money through such firms as Collateral Finance Corporation. Traditional lending sources, like banks, continue to largely shy away from such loan security that they understandably cannot accurately assess the risk profile. The growing market penetration of specialist numismatic lenders has also tended to encourage those seeking financing to have their material certified as to grade by PCGS-Currency or PMG. The reason is rather simple. The lender wants some unbiased assurance that the security for the loan is really of a quality level that the borrower claims.
While 20 years ago there was considerable resistance to the concept of third party certification, the fact that there are now 11 different grades of uncirculated has led to greater price spreads based on grade rarity and increased the profit potential for those with an eye to buy at one uncertified grade level in the expectation of hitting a home run when a note comes back at a higher level. This process has helped fuel demand for the very highest quality notes, "67" or higher, and resulted in growing price spreads for such material versus items that may be indistinguishable to mere mortals (and even sometimes those of considerable experience), but carry certification levels even a single point lower.
---
Guest commentary provided by Kevin Foley, P.O. Box 573, Milwaukee, WI 53201, email Kevin Foley, Phone (414) 807-0116
Editors note: Based on reader feedback, we are working on changes to increase the type (font) size and add more pricing columns including AU58 and CU66 to future issues. We may remove the "ASK" column to make room. Please send feedback to CDN editor.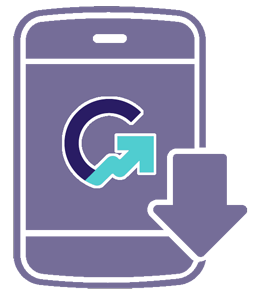 Download the Greysheet app for access to pricing, news, events and your subscriptions.
Subscribe Now.
Subscribe to Monthly Greensheet for the industry's most respected pricing and to read more articles just like this.
Visit these great CDN Sponsors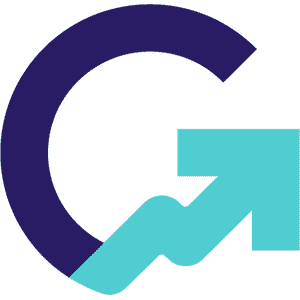 The trusted name in numismatic pricing since 1963, CDN Publishing is home to important industry reference and price guides, including the Greysheet, Greensheet, CPG Rare Coin Market Review, and the CAC Rare Coin Market Review, and the Banknote Book. Located in Virginia Beach, you can find out more at www.greysheet.com, or call 757-655-1056.
---