Palladium:

$2,080.00
$10.00
Bitcoin:

$22,747.65
$601.00
Ethereum:

$1,814.68
$53.03
Augustus Saint-Gaudens, His Double Eagles, and Collecting "Saints" on a Budget
The designer and sculptor of America's most popular gold coin had a rich personal history. Chris Maisano explores why St. Gaudens was responsible for some of the most beautiful coins ever issued by the U.S. Mint.
This article appearing in the January 2020 Monthly Greysheet in the "Lighter Shade of Grey" column.
The story of Augustus Saint-Gaudens begins in Dublin, Ireland in 1848. At the tender age of six months, his family immigrated from Ireland to the United States in search of the American Dream. As we all know, he was certainly a dream come true to American Numismatics. As a teenager, Saint-Gaudens worked as an apprentice to various cameo-cutters in New York while taking design classes at Cooper Union and the National Academy of Design. By 19, he left New York for Paris and Rome to study architecture and art. After marrying and having a child, Saint-Gaudens returned to the United States and settled, once again, in New York City. This is where his career as a renowned sculptor blossomed, with many of his works featured in New York and Philadelphia museums. By 1900, Saint-Gaudens was diagnosed with cancer and died in 1907, cutting his life, as well as his artistic contributions, short. Not long before his death, Saint-Gaudens made one of his most significant contributions to both Numismatics and our nation as a whole. As the story goes, President Theodore Roosevelt found American coinage to be utterly unattractive . So, in his usual bold and brazen fashion, he specifically chose Saint-Gaudens to right the wrong. From 1905 to 1907 Augustus Saint-Gaudens slowly and carefully designed what is now known as the most beautiful coin ever minted in American history to date. Unfortunately, Augustus Saint-Gaudens died before the double eagles were minted and released into circulation.
The Saint Gaudens Double Eagle was first struck as Ultra High Relief, which was not sustainable for circulation, as a single coin required eleven strikings. Today, examples of those coins are on display at the Smithsonian Institution, in our nation's capital, or for sale at auction garnering sums in the seven figures. Following the Ultra High Relief issue came the High Reliefs (pictured in fig. 1), which are highly desired by collectors nowadays, going anywhere from $10,000, in the poorest condition, to the mid-to-high six-figures in the finest of grades. From that point forward, this series was struck in the normal business strike format and received the normal two strikes per coin. The series ended in 1933, at which point all gold coinage production came to an abrupt end due to the fact that the value of their gold content exceeded that of the dollar amount of each of the various denominations. This resulted in many issues, especially the 1933, to be called back to the mint to be melted. The 1933 Saint Gaudens Double Eagle is unique in private hands, while other examples can be admired at the Smithsonian. The next best date in the series is the 1927-D which is a million dollar coin in its own right. Some other dates that boast values in the high five-figures to high six-figures include the 1920-S, 1921, 1926-D, 1927-S, 1929, 1930-S, 1931, 1931-D and 1932.
The Saint Gaudens Double Eagle Series possesses many extremely valuable rarities, which may scare off the average numismatist from attempting to collect within the series. Collectors, have no fear! The good news is that there are ways of collecting Saints affordably and within a budget. Potential buyers can acquire coins based on many factors. A few notable factors include type, low mintages (not impacted by melting), common dates and semi-key dates. The most affordable way to approach this series is by collecting dates such as the 1924 (pictured in fig. 2) because, in low to mid Mint State grades, this issue comes at an unbelievably low premium. For under two thousand dollars, collectors can acquire gem examples of America's most beautiful coin. In addition to 1924, dates that offer similar minimal premium are the 1908 No Motto, 1925, 1926, 1927 and 1928. These dates are for collectors in search of beauty in higher grades; as well as for collectors who consider rarity as their top priority and whom are working within a relatively modest budget. Some popular semi-key dates in the series that possess both rarity and relative affordability include the 1924-D, 1924-S, 1925-D, 1925-S and 1926-S. Examples of these semi-key dates are available for under ten thousand dollars making them a fantastic alternative to dates such as 1921, which fetch well over $100,000. Another way of approaching the Saint Gaudens Series is by original mintage while disregarding survival estimates. Three dates to look for from this vantage point are the 1908-S, 1909-D and 1913-S. In terms of original mintage numbers these three issues are all in the top 5 within the series and can be snatched up for just a few thousand dollars. Double Eagles, at any price point, are undoubtedly an enhancement to any collection with regard to beauty, economic investment as well as resale. Happy hunting and be sure to take the time to enjoy and appreciate the stunning beauty of Saint-Gaudens' Double Eagle Series.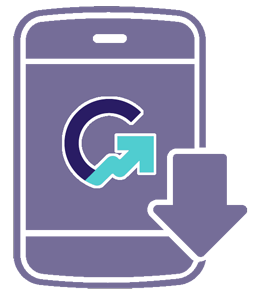 Download the Greysheet app for access to pricing, news, events and your subscriptions.
Visit these great CDN Sponsors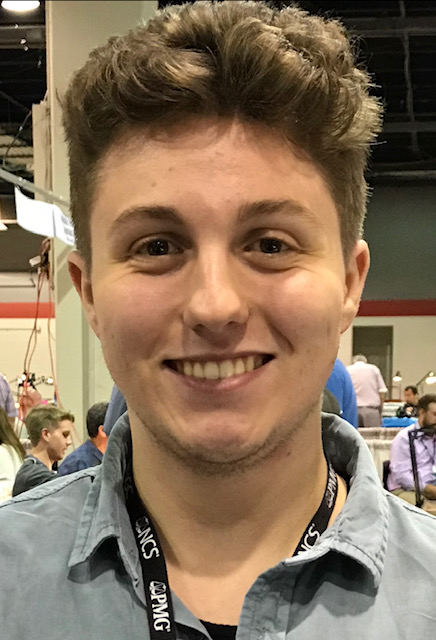 Christopher Maisano joined the Coin Dealer Newsletter as a numismatic contributor in September of 2019. He began his numismatic career at David Lawrence Rare Coins, where he still contributes as a numismatic writer/consultant on the company's weekly Coins We Love newsletter. Chris specializes in United States coinage and was the 2015 Professional Numismatic Guild's Young Numismatist scholarship award recipient. Chris is a lifetime member of the American Numismatic Association and has enjoyed attending the annual ANA summer seminar since 2015.
---