Palladium:

$1,802.00
$0.95
Bitcoin:

$21,428.77
$133.55
Ethereum:

$1,224.86
$6.39
BLUESHEET: GOLD SPOT BOOSTS GENERICS; S/U MORGANS & PEACE DOWN SLIGHTLY
A small bump in the gold spot price over the past few trading days has helped generate some activity in the certified generic gold market. The Heritage wholesale depart
A small bump in the gold spot price over the past few trading days has helped generate some activity in the certified generic gold market. The Heritage wholesale department, which runs their popular "daily specials" on various gold type, reports that they have been selling out faster in recent days, signaling a possible positioning of dealers who may feel that gold is about to go on a run. The summer months have been mixed for the gold spot price performance in recent years. Traditionally a time when trading experiences lower volume, we have seen gold spike higher in Summer monthly, contrary to this historic perspective.
As for the rest of the certified United State rare coin market, the selectivity on the part of buyers continues and it is increasingly clear how this dynamic works. Recently, each time a large, fresh collection comes to the market (usually by auction) buyers come out in force and the prices realized are quite strong. The subsequent auctions which take place in the immediate aftermath do not fare nearly as well if there is not a major draw, and consist primarily of "product" coins and not a selectively-built collection.
Anecdotally speaking, in the past, this drop-off was not as severe as what we are seeing today. These results of late have impacted (negatively) the prices contained in the Bluesheet and perhaps make the market look weaker than it really is.
Here at CDN, we remain hopeful that the market in looking toward positive growth this year. The Heritage Long Beach auction will be closely watched by us and others, as there has not been a major auction in several weeks and it will be a good indicator of current dealer demand.
The biggest movers this week are generic (common date) double eagles which benefit directly from improved spot prices. The premiums in grades through MS64 have become so tight that any movement in spot is likely to have a similar affect on the trading levels. Just a week after we reported stronger auction results for sight-unseen Peace dollars, the market has corrected slightly and we report some minus signs here, as well as in some scattered Morgan dollar issues.
ONLINE PRICING FOR SUBSCRIBERS
We are in the final stages of developing online pricing screens for Greysheet, Bluesheet and CPG (Retail) values. The Grey and Blue prices will only be available to paid subscribers of these sheets and also include historic pricing charts of every coin in our database. This is a project we've been working on for nearly two years, and we're really excited to get this information to our readers so it is most accessible to you—even on your mobile device.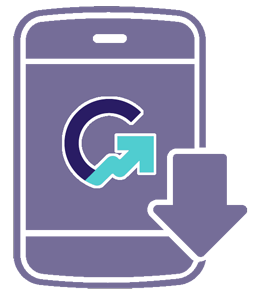 Download the Greysheet app for access to pricing, news, events and your subscriptions.
Subscribe Now.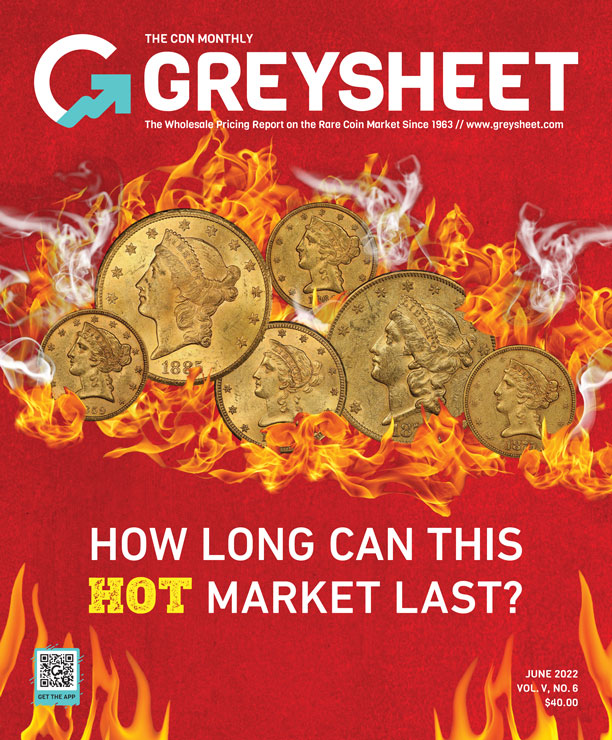 Subscribe to Monthly Greysheet for the industry's most respected pricing and to read more articles just like this.
Visit these great CDN Sponsors
---