Palladium:

$2,084.00
$8.00
Bitcoin:

$23,907.90
$104.24
Ethereum:

$1,888.16
$6.32
Canadian Dollar:

$0.78
$0.01
Chicago Coin Club Celebrates 1200th Meeting in Centennial Year
On January 9, 2019, the Chicago Coin Club celebrated a momentous occasion with the club's 1200th meeting. This milestone was the first celebratory event the Chica
On January 9, 2019, the Chicago Coin Club celebrated a momentous occasion with the club's 1200th meeting. This milestone was the first celebratory event the Chicago Coin Club will host as the club celebrates its 100th year anniversary. Founded in 1919 by a collective group of numismatists from both the Chicago Numismatic Society and the American Numismatic Association (ANA) branch #1, a formal constitution and by-laws were created and the first official meeting of the Chicago Coin Club was held February 14, 1919.
Since 1919 the CHICAGO COIN CLUB has informed, nurtured, educated, and supported coin collectors of the Greater Chicago and suburban areas. While its core membership is in the Chicago area, it also reaches to individuals throughout the United States and internationally. With its 100 years the Chicago Coin Club lives by the Latin motto Docendo Discimus, "We Learn By Teaching."
Chicago Coin Club meetings traditionally combine three segments a club business portion, an official numismatic presentation and club member Show-and-Tell highlighting new, old, fun, rare, interesting, strange, or other pieces from their collections. The 1200th meeting combined a celebratory reception and social hour with food compliments of Chicago Coin Company, the standard club business reports then a Mega Show-and-Tell by club members who were asked to bring something of extra importance from their collection to share with the meeting attendees. As our club's Latin motto says Docendo Discimus, "We Learn By Teaching," club members did not disappoint with the Mega Show-and-Tell. 25 presentations were given covering items from Ancient to US coins, numismatic and other literature and publications, family numismatic gifts and history, primitive money, and more.
The reception time included a 100-year retrospective video presentation that played continuously highlighting events, club medals, past presidents, publications, conventions, and other club history. All attending club members were asked to sign both a copy of the January 2019 CHATTER, the club's monthly newsletter, and a $100 bill in "Short Snorter" fashion. Attending members also received a special elongated 1919 Walking Liberty half dollar with the 1919 date clearly visible on the obverse and the imprinted 1200th meeting and date on the reverse. A special 2.25" x 3.5" brass plaque with photo chemically etched image featuring the Chicago Water Tower and the Club Anniversary information was also given to attendees.
42 club members and four guests attended, including seven past club presidents, and in typical CCC fashion a reading was done for a new membership application. CCC membership applications must be done in person by attending a regular club meeting and submitting the application and dues in person. A club toast was given to "a century of sharing numismatic knowledge, to the members before us, to the members present, and to the members who will follow."
Highlights of the business portion of our meeting touched on additional celebrations in 2019 for our club's 100th anniversary including being host club to the ANA 2019 World's Fair of Money (WFOM), a 100th anniversary club medal, a Century Club pin for 100th year patrons, a limited-edition Chicago Coin Club Red Book®, a 100th anniversary banquet and banquet medal to be held in August during the ANA WFOM. and a new Chicago Coin Club Hall of Fame to honor club members with outstanding contributions to the Club. The Chicago Coin Club website is www.chicagocoinclub.org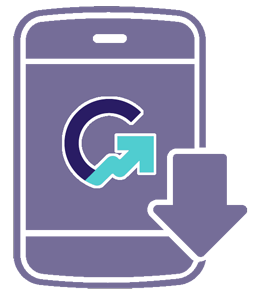 Download the Greysheet app for access to pricing, news, events and your subscriptions.
Visit these great CDN Sponsors
---