Palladium:

$2,146.00
$66.00
Bitcoin:

$24,248.62
$312.01
Ethereum:

$1,932.15
$56.34
Greysheet: FRESH COINS HARD TO COME BY AS ANA GETS UNDERWAY
All signs are pointing to a relatively strong coin market as many dealers board their flights to the ANA World's Fair of Money. A couple of large wholesalers we&#
All signs are pointing to a relatively strong coin market as many dealers board their flights to the ANA World's Fair of Money. A couple of large wholesalers we've spoken to are having a hard time keeping coins in inventory ahead of the show. This bodes well for the auction activity, and any fresh coins that appear should bring strong money. A steadily climbing gold spot price is also helping draw attention to the coin market.
THIS WEEKS MARKET
This week we cover the August Monthly Supplement & Quarterly II editions, both published separately and included with the Greysheet subscription.
GREYSHEET
Gold Type: Tighter spreads this week in circulated gold type, while mint state generics hold pretty steady.
BU Rolls: Updated with fresh bids observed on the electronic trading networks, and we've added prices for 2015 dated coins. We have also added expanded coverage of the 1982 Lincoln cents to price all of the metal and date varieties. Silver state quarter rolls have also been updated. We also have updates for silver dollar rolls.
MONTHLY SUPPLEMENT
Indian Cents: A good amount of activity here, about equally divided between gainers and decliners.
Buffalo Nickels: Importantly, we have added coverage of MS66 and MS67 grade levels for this series. There are large quantities of high grade later dates in the market and it is our goal to assist in the buying and selling of these coins.
Mercury Dimes & Walking Liberty Halves: Important news for these two series: starting next month, the September Supplement, we are no longer going to split coverage between the weekly and the monthly. Going forward, the entire series will be covered in grades
Good through MS65 (for Merc dimes) and Good through MS67 (for Walkers) in the Monthly. In a corresponding move, the 20th Century gold page will be moved from the monthly to the weekly. Now it will not be necessary to use two different publications to price a set of dimes or halves with mixed grades.
QUARTERLY II
Capped Bust Halves: Extensive updates here, with much positive activity in the AU and Mint State grades. With these updates and our many added varieties, it is now clear to see the differences in price across the many varieties in this series.
Liberty Seated Halves: Significant movement here, especially in the better dates, across all grade levels. We highly recommend reviewing the numbers.
Liberty Seated Dollars: Mostly increases here, and a good amount of movement in the circulated grades which these coins mostly trade in.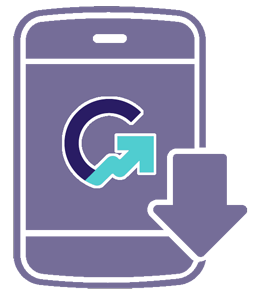 Download the Greysheet app for access to pricing, news, events and your subscriptions.
Subscribe Now.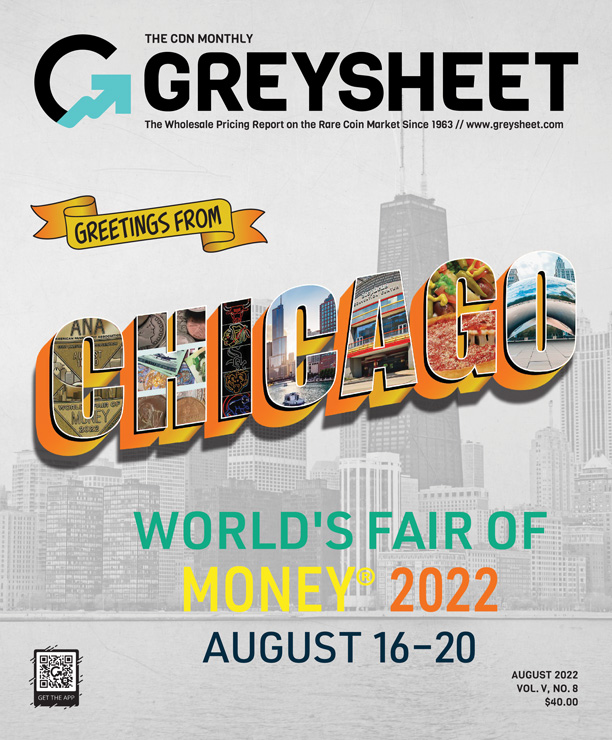 Subscribe to Monthly Greysheet for the industry's most respected pricing and to read more articles just like this.
Visit these great CDN Sponsors
---